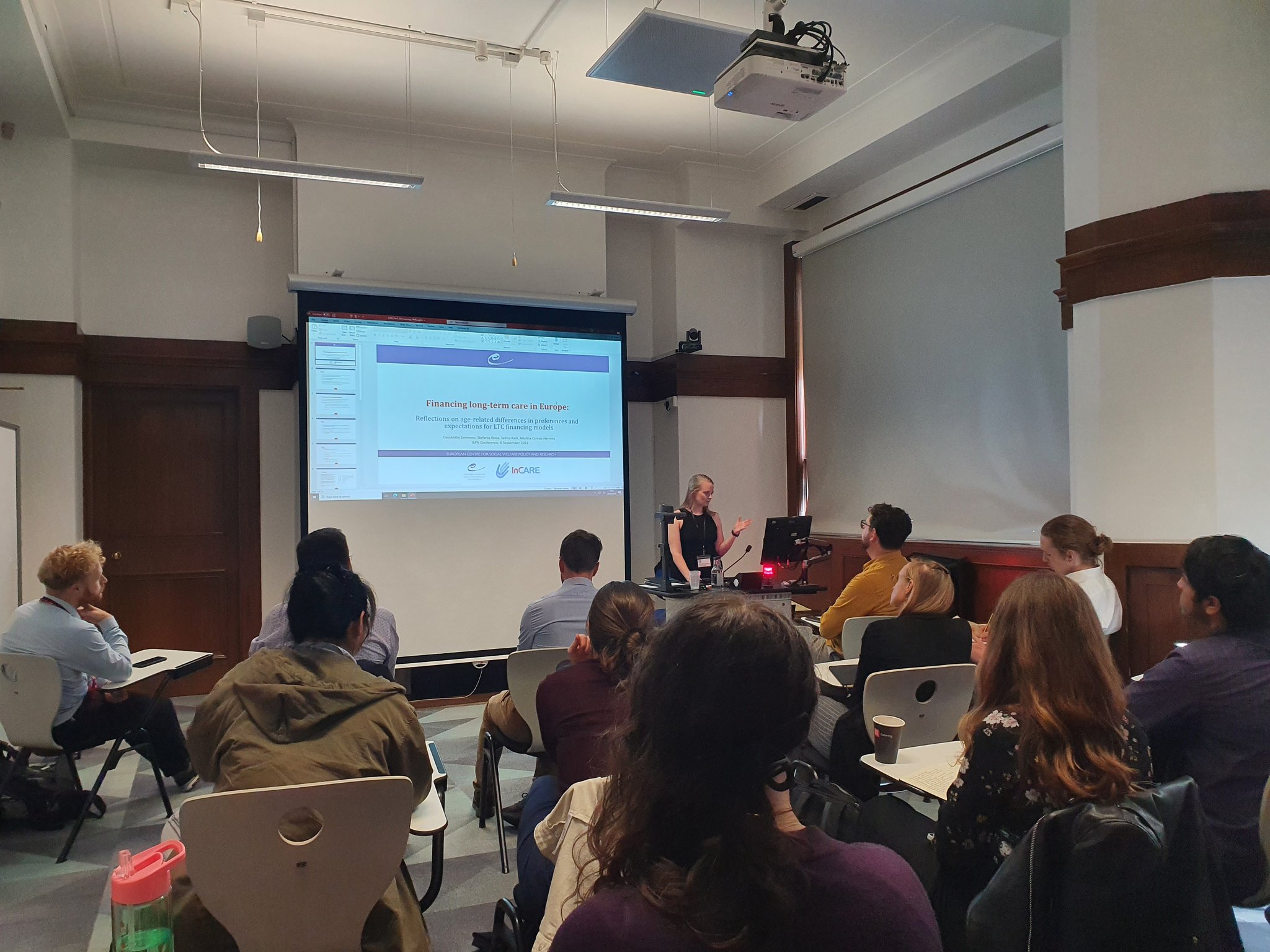 Project findings presented from InCARE at the ILPN Conference
Project members Selma Kadi and Cassandra Simmons recently presented on the InCARE project at the International Long-term care Policy Network (ILPN) conference held in London from 7-10 September 2022.
Two of the presentations drew on findings from the InCARE survey which was carried out across European countries from September 2021 to March 2022. One presentation focused on age-related differences in preferences and expectations for financing long-term care in European countries. The other presentation focused on changing attitudes and preferences for long-term care since 2007 using the same data, making the case for changes needed in the design and provision of long-term care systems moving forward.
A third presentation showcased InCARE's approach to multistakeholder participatory processes, drawing on experiences carrying out the Theory of Change workshops across the 3 pilot countries (AT, ES, MK).