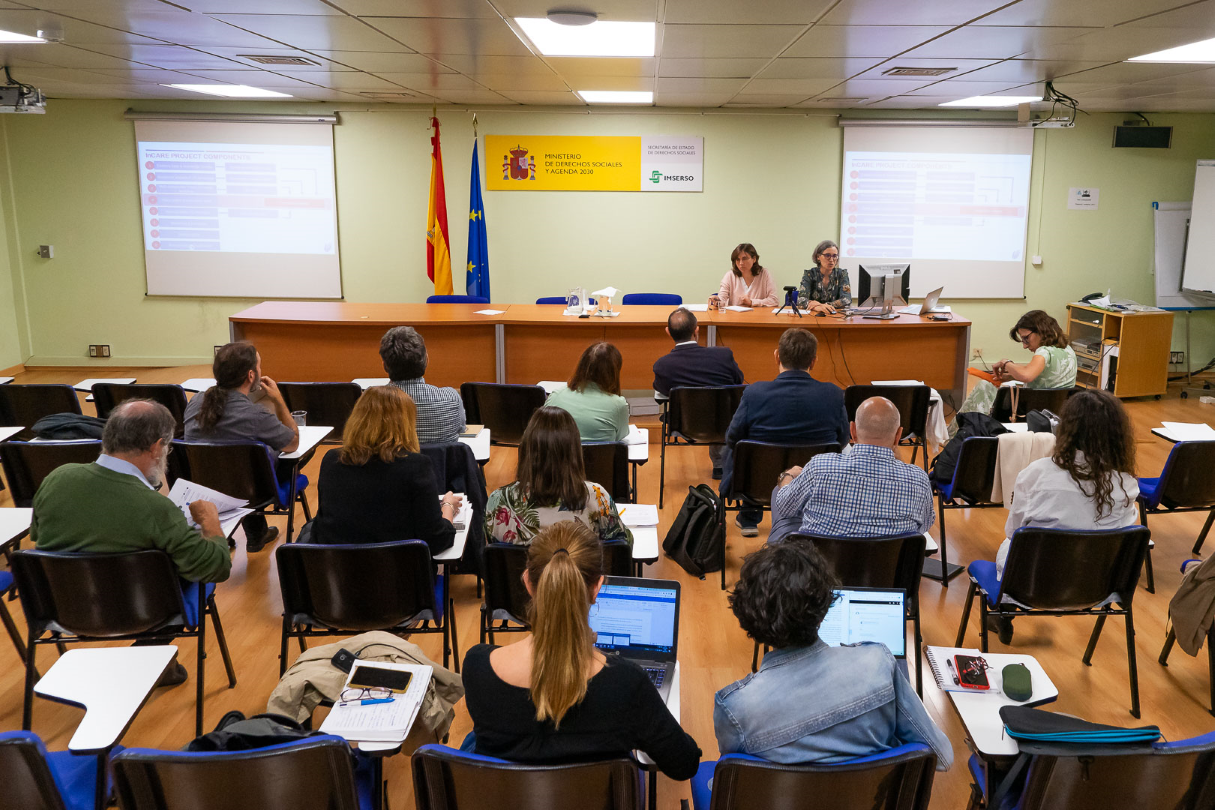 Policy information event organised by Imserso (Spain)
On 20 September, a policy information event was held at the Imserso headquarters (Madrid), attended by Luis Alberto Barriga Martín (Director General of Imserso), Adelina Comas-Herrera (Researcher at the London School of Economics) and a group of experts in different areas such as research, statistics and long-term care.
This meeting was the opportunity to discuss various projections of future demand for care and associated costs, prepared by a team from the London School of Economics and Political Science led by Adelina Comas-Herrera. Simulation models of long-term care needs, the supply of care required to meet these needs, and the associated costs over the next 15 years were presented. These projections include workforce, financial, organisational barriers and opportunities for improving care in the broader context of health and long-term care system reforms.
The results of the simulation models, together with the SWOT analysis developed earlier, will be used to design a policy roadmap for the development of long-term healthcare systems. Particular attention will be paid to identifying policy enablers and potential barriers to the sustainability and scaling up of social innovations in the healthcare system in the long term.