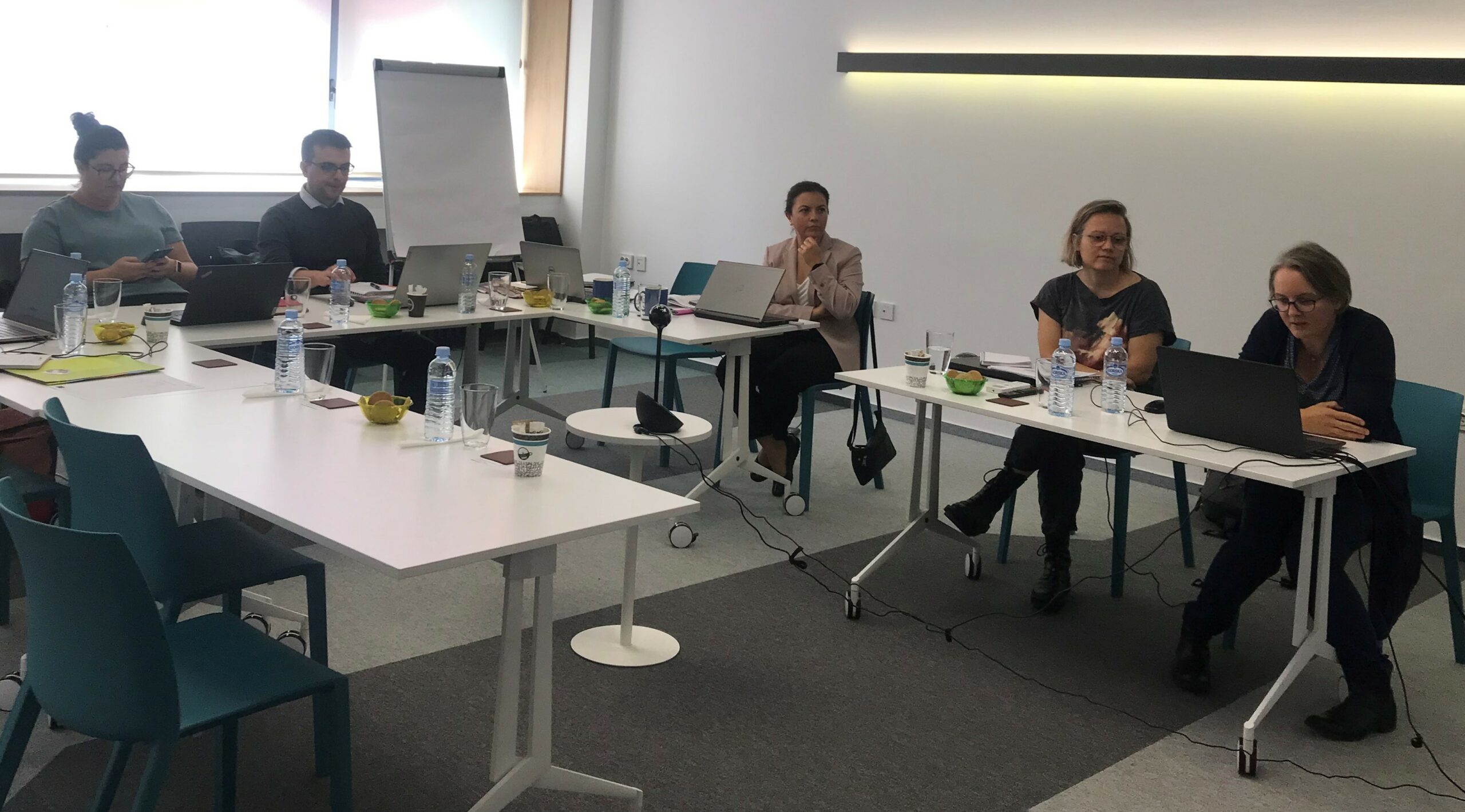 First in-person project meeting in Skopje !
The InCARE Steering Group met in the Centre for Social Enterprises in Skopje, North Macedonia on 20 September 2022 to hold its third meeting. The meeting was hosted by the North Macedonian Ministry of Labor and Social Policy.  The group discussed achievements so far in each InCARE activity and made plans for the last InCARE year. Partners also reflected on the opportunities for further dissemination and scaling up offered by the newly launched European Care Strategy.
The meeting was the first international InCARE event taking place face to face after the project started during the first year of the Covid-19 pandemic. Those who could attend in Skopje very much enjoyed meeting partners in person. The meeting was carried out as a hybrid event, allowing all teams to participate.