The InCARE project will contribute to the design  of a coherent and coordinated approach to the development of national long-term care policy and care services at local and regional level, by establishing socially innovative and participatory decision-making processes.
We work with care users, care provider organizations and policy-makers in Spain, Austria and North Macedonia to design, implement and scale-up innovative care services, with the ultimate goal of improving the well-being of older people and their families and increase their access to adequate and affordable care.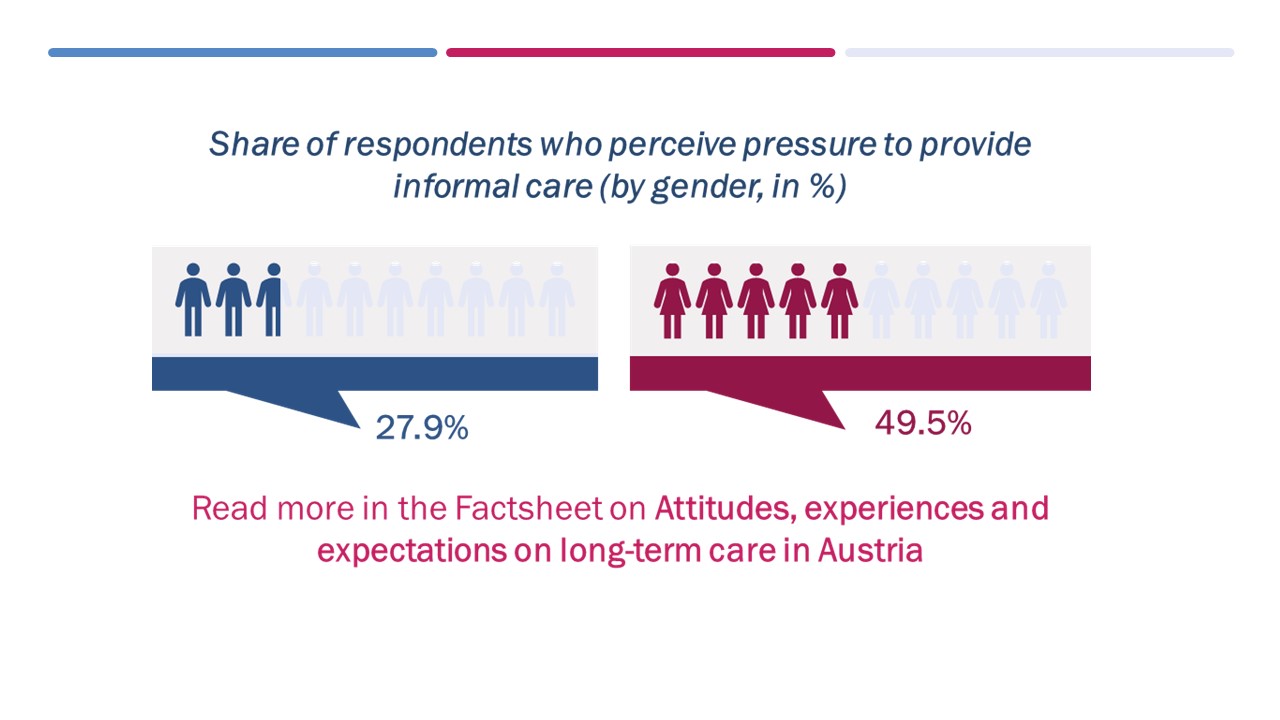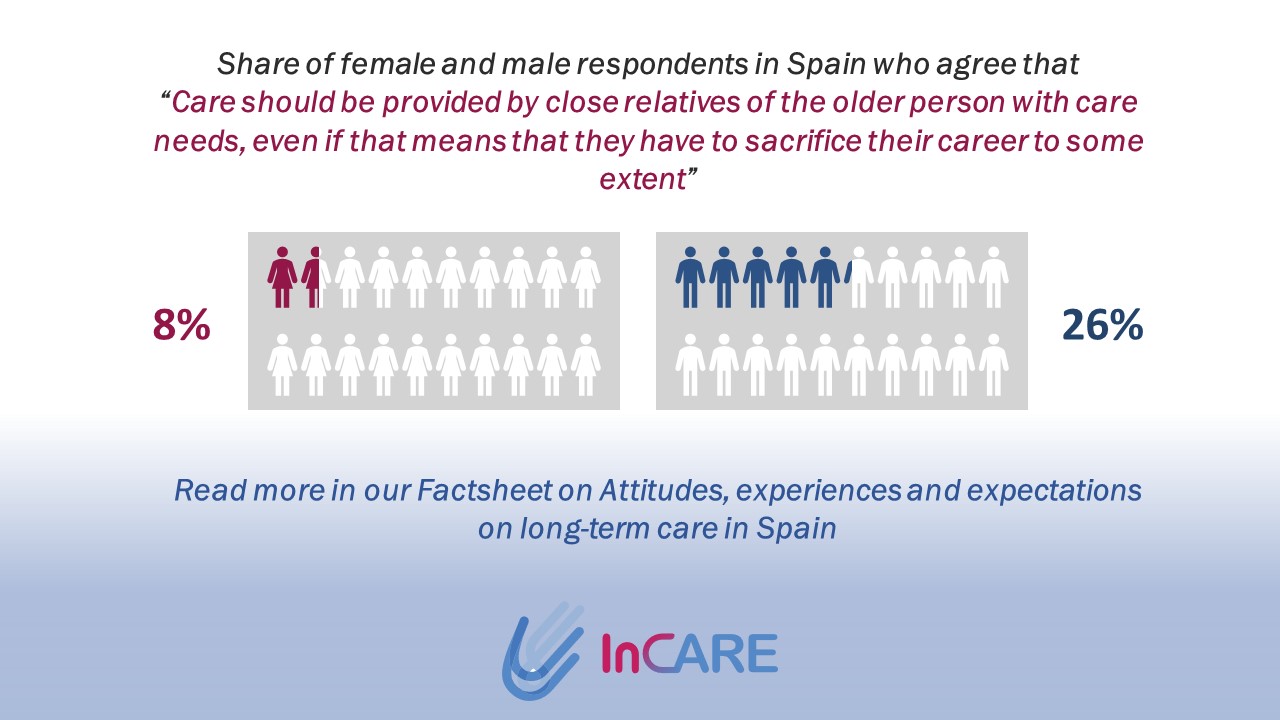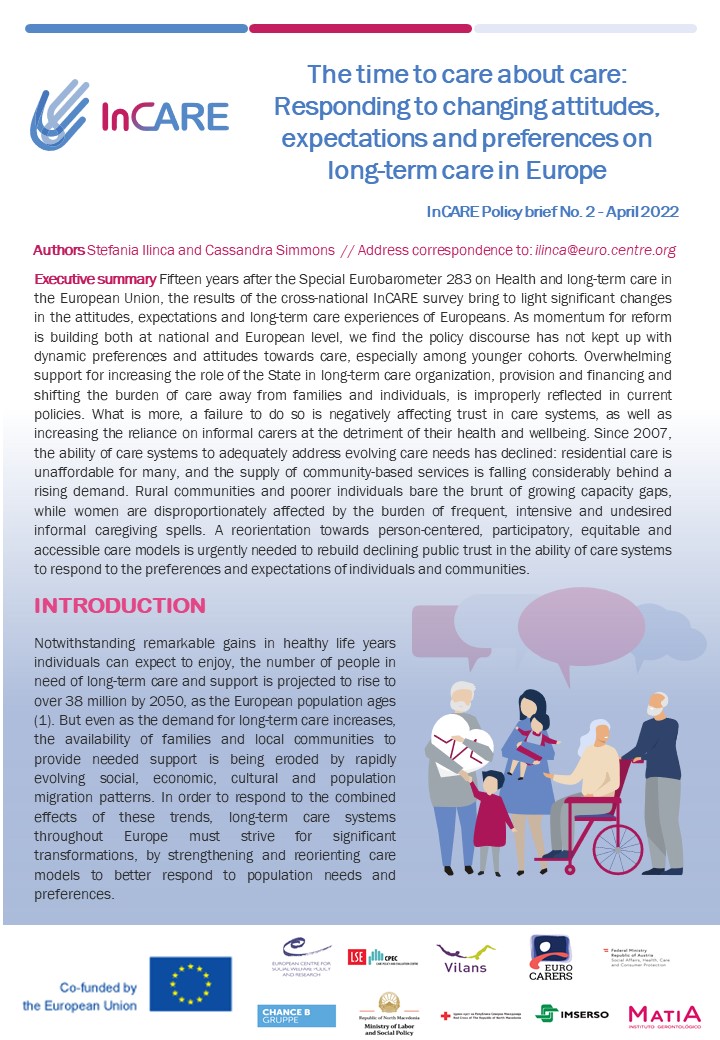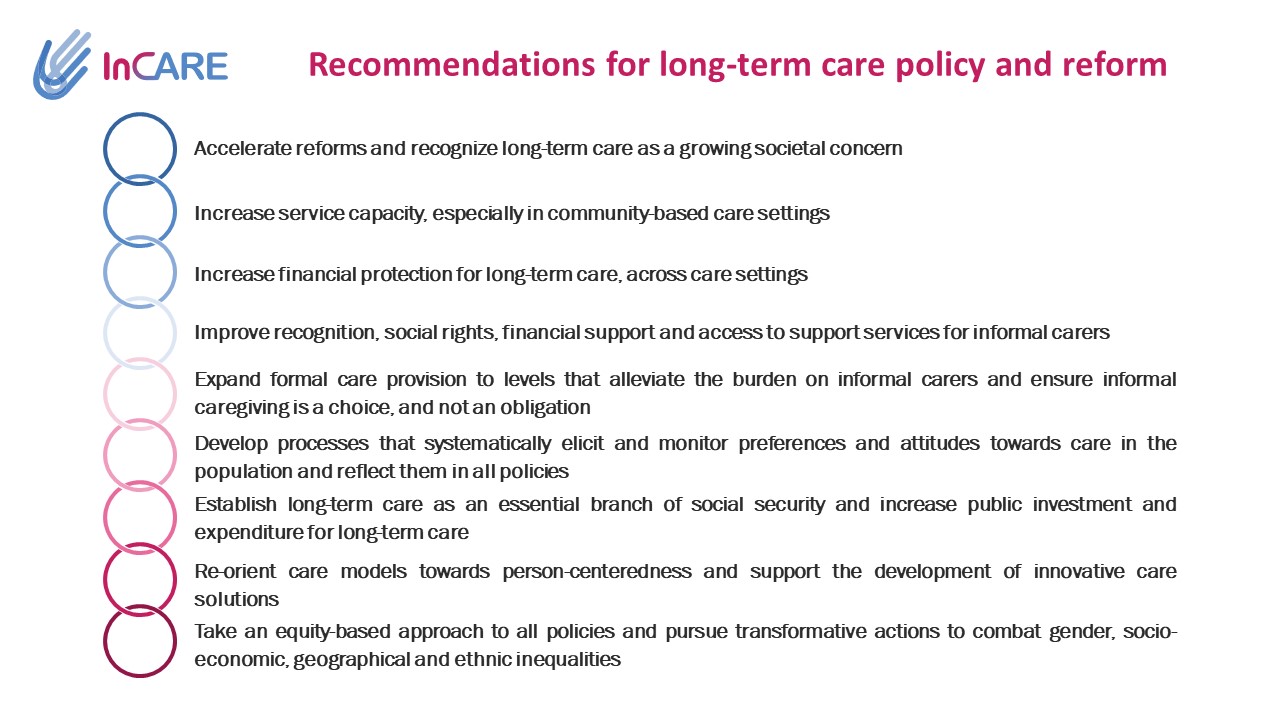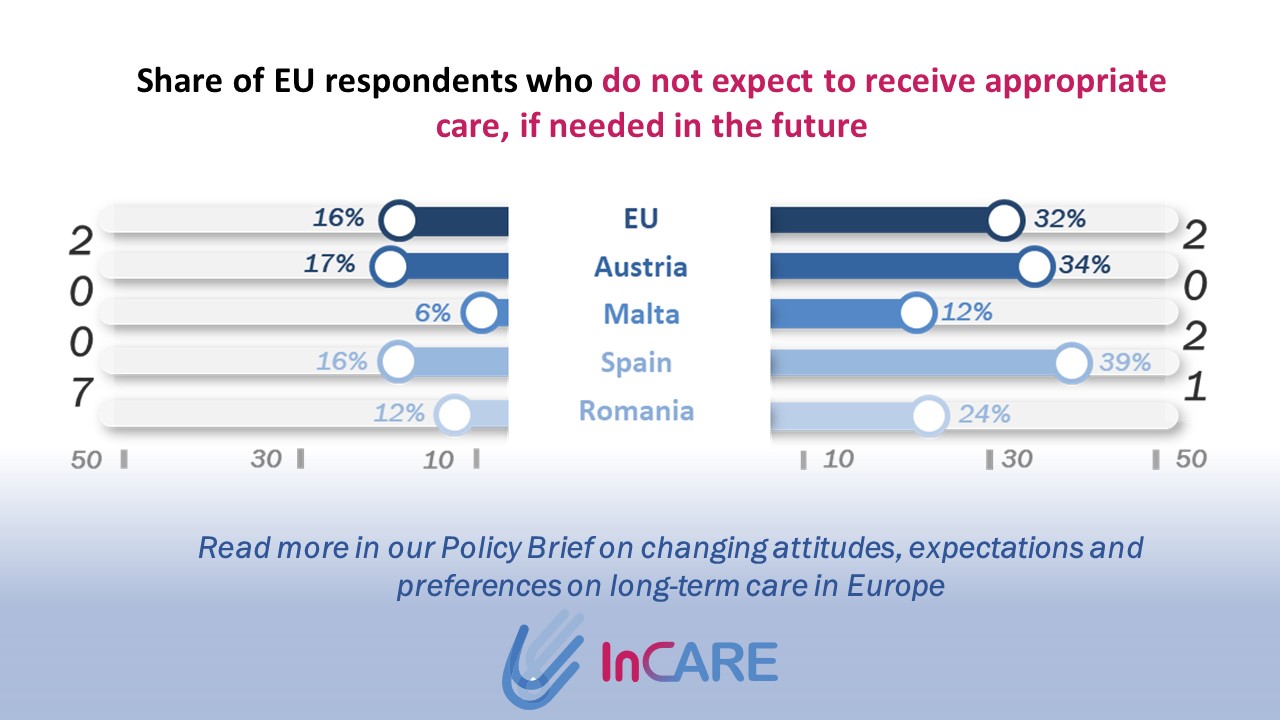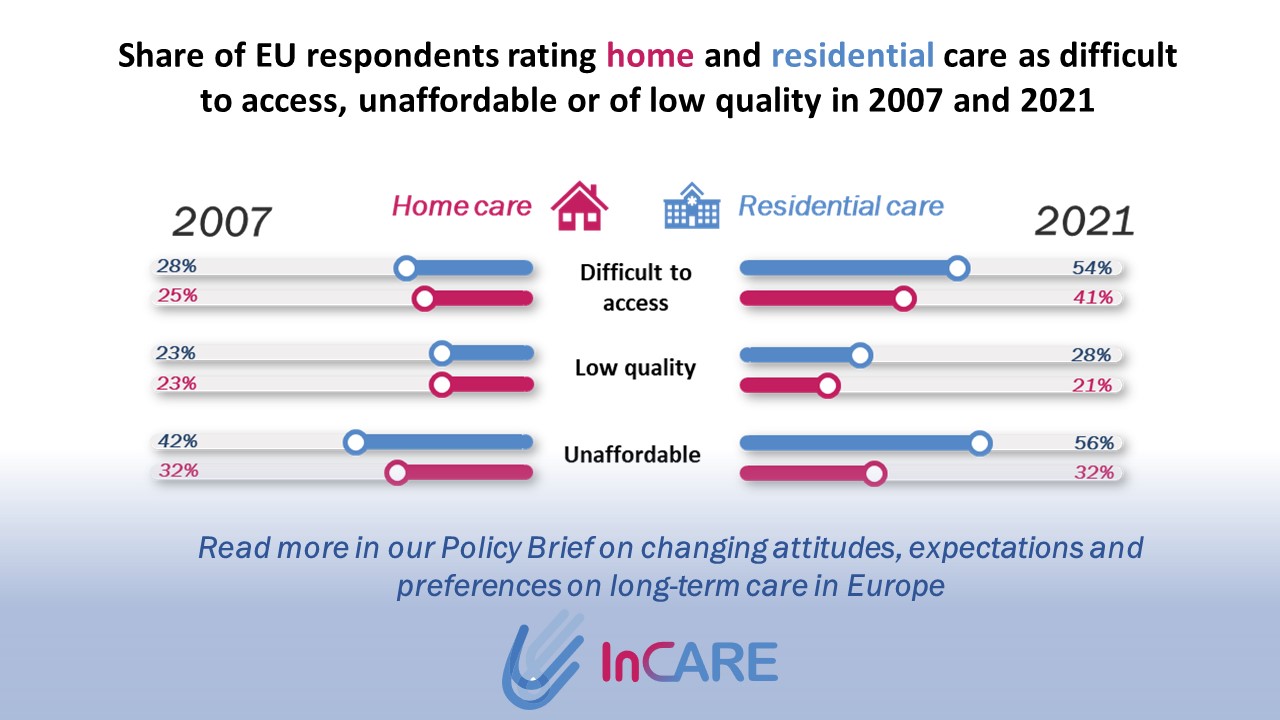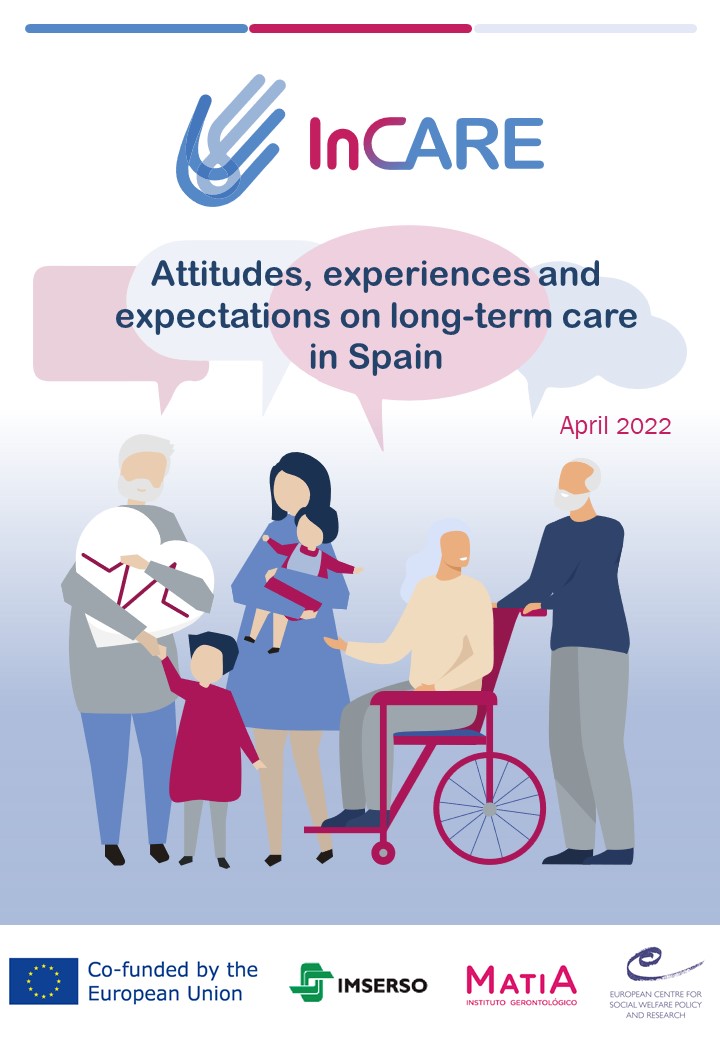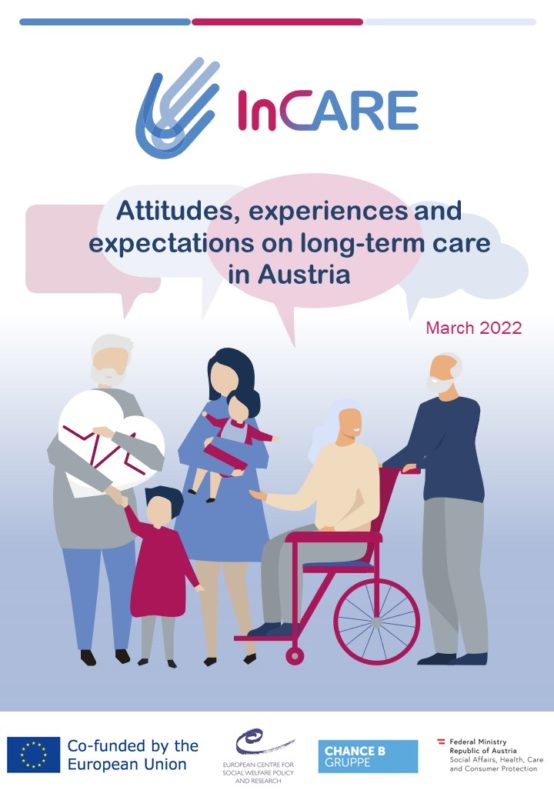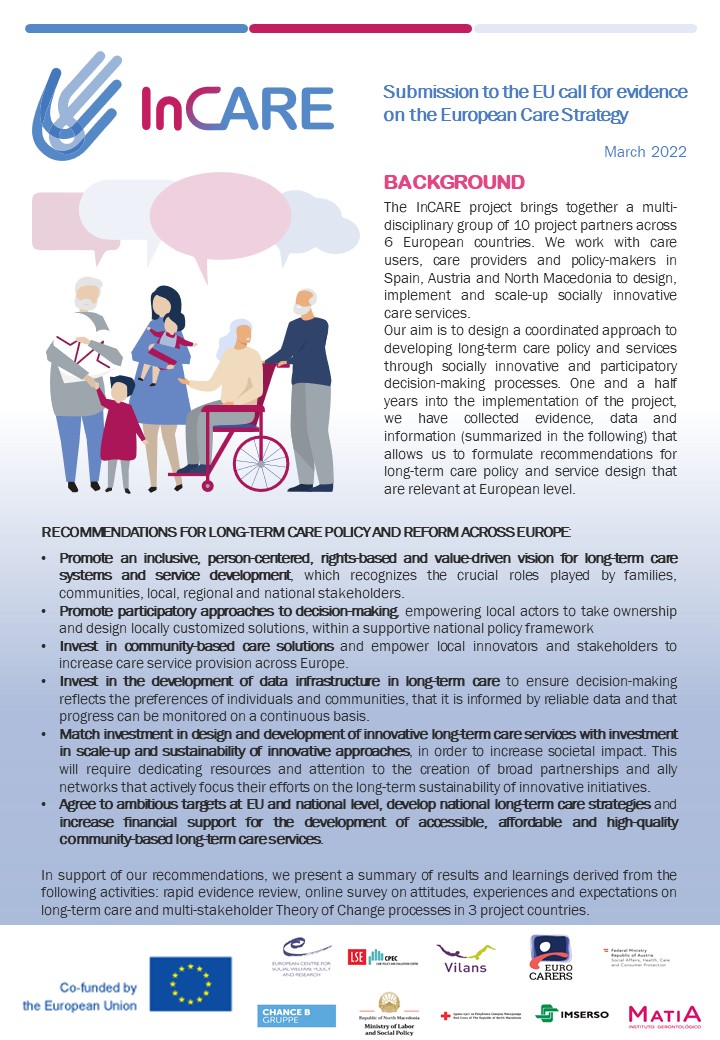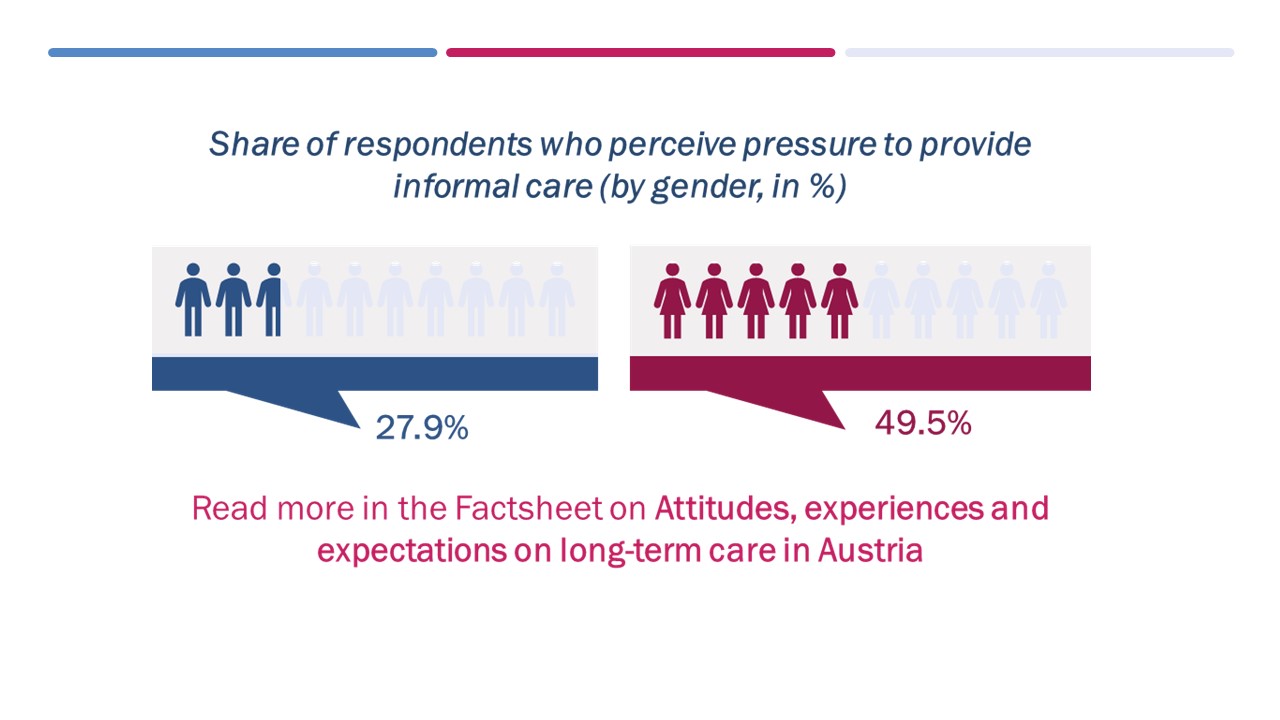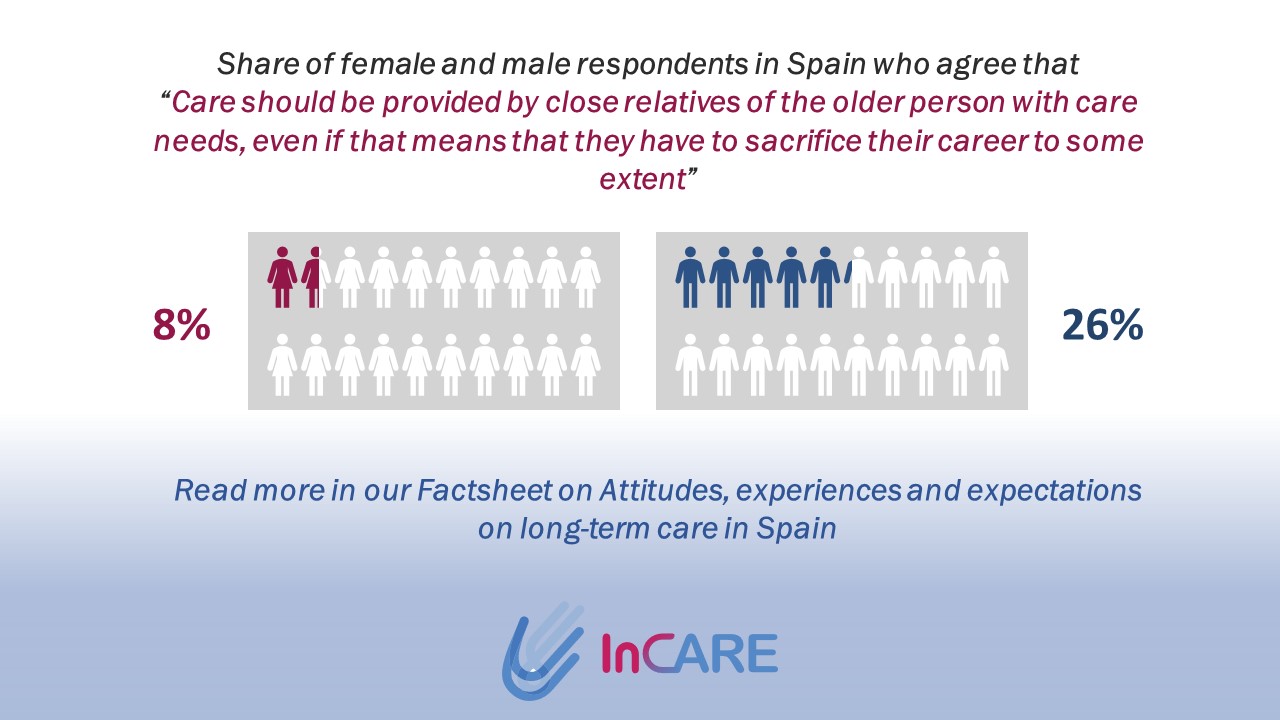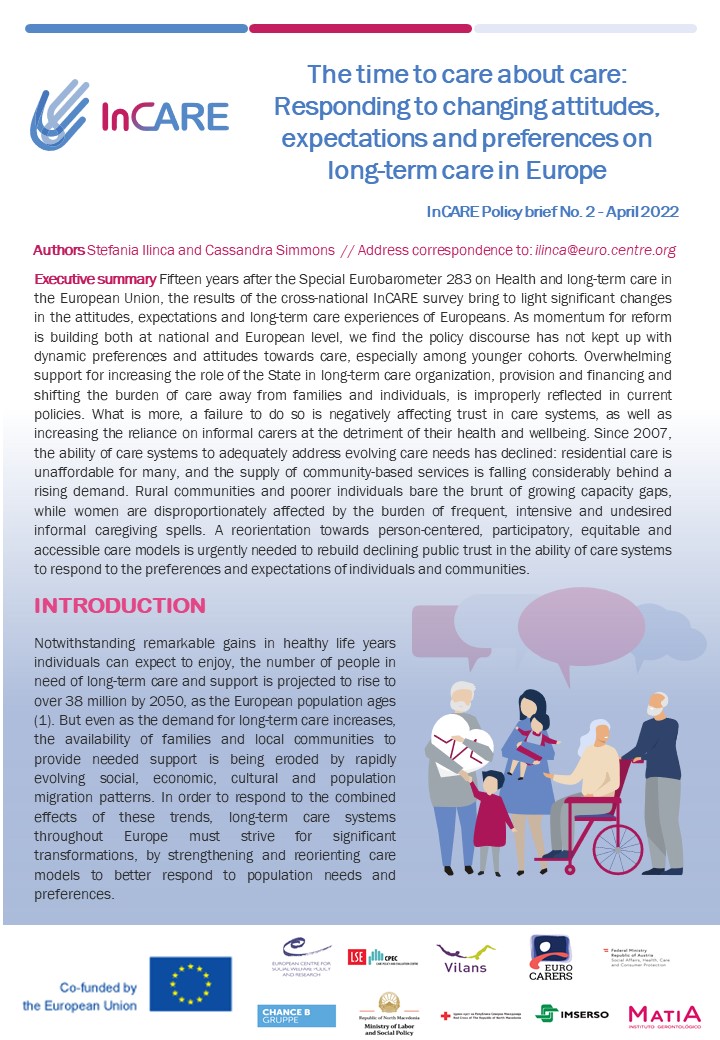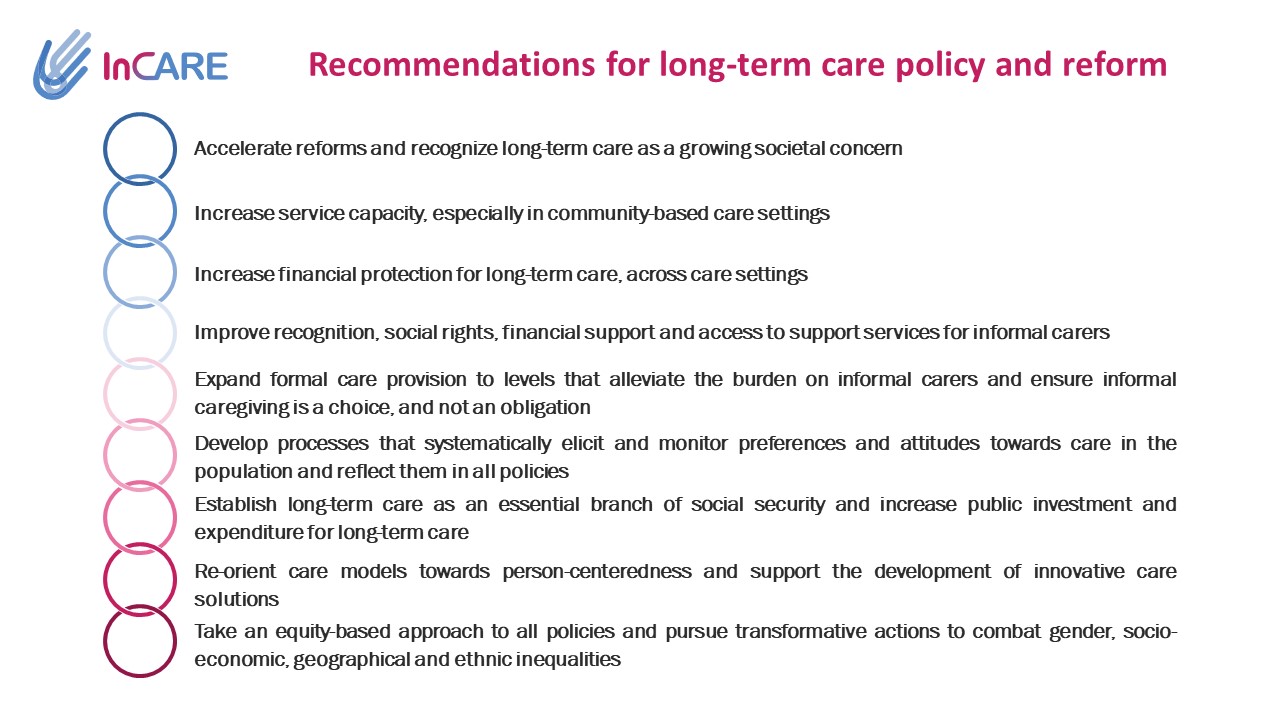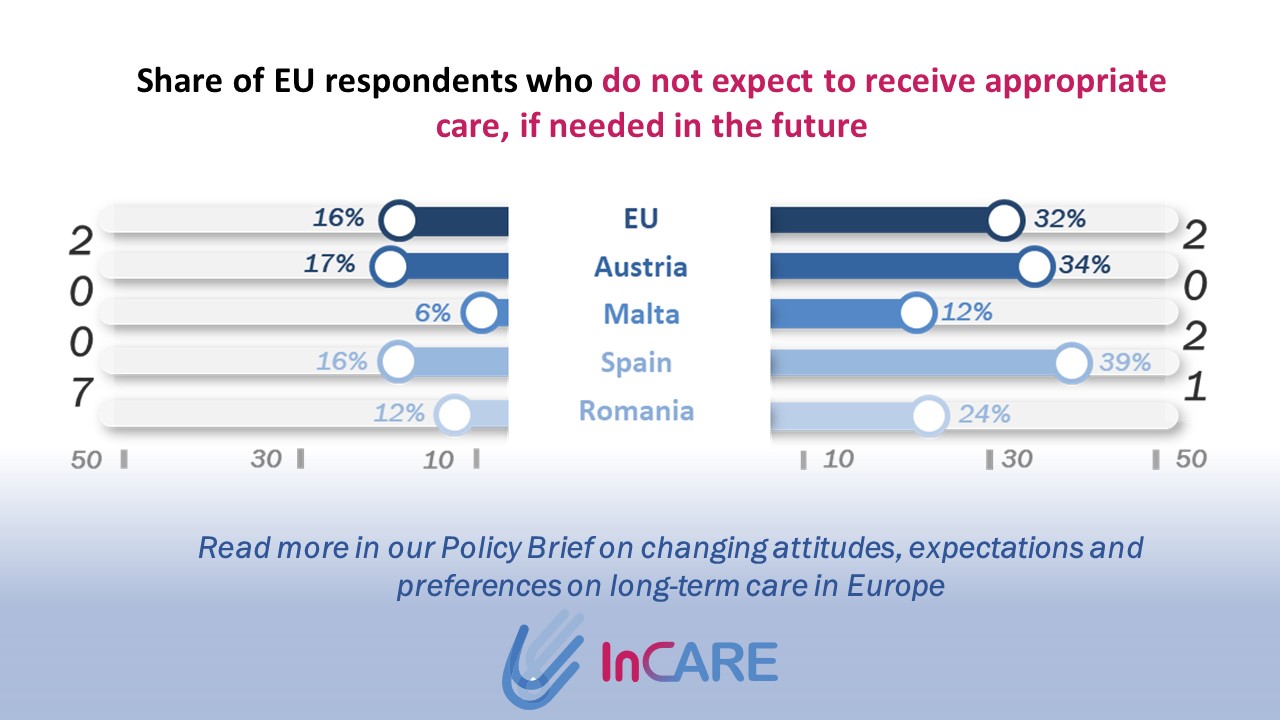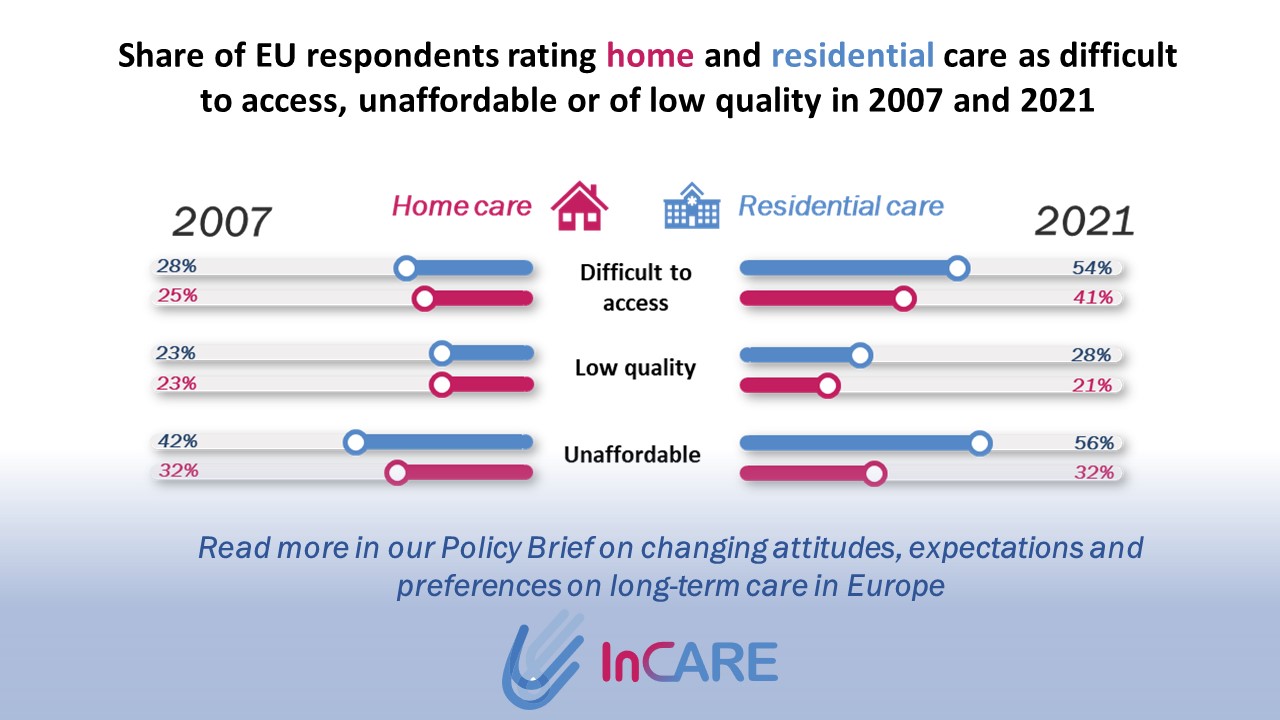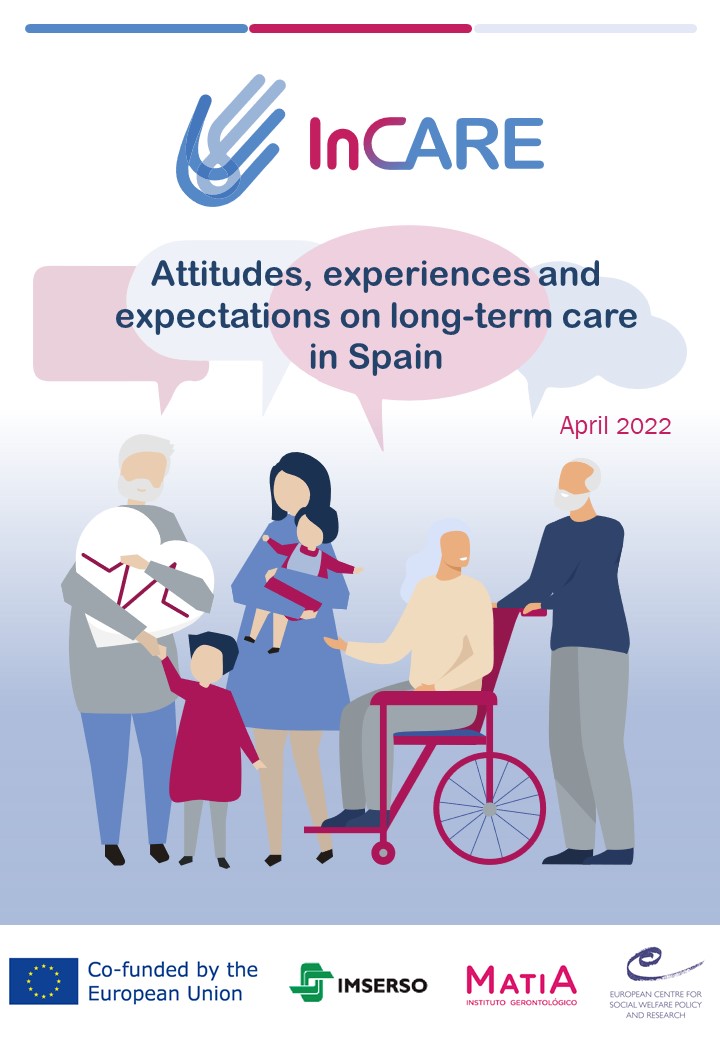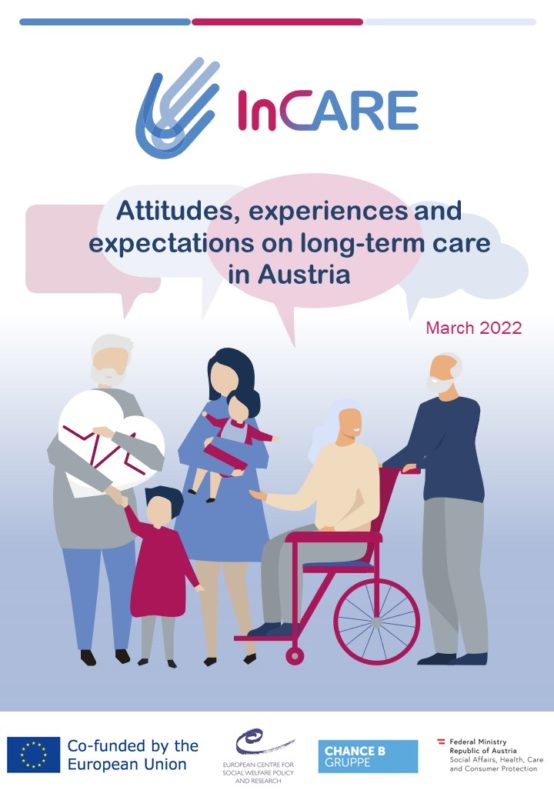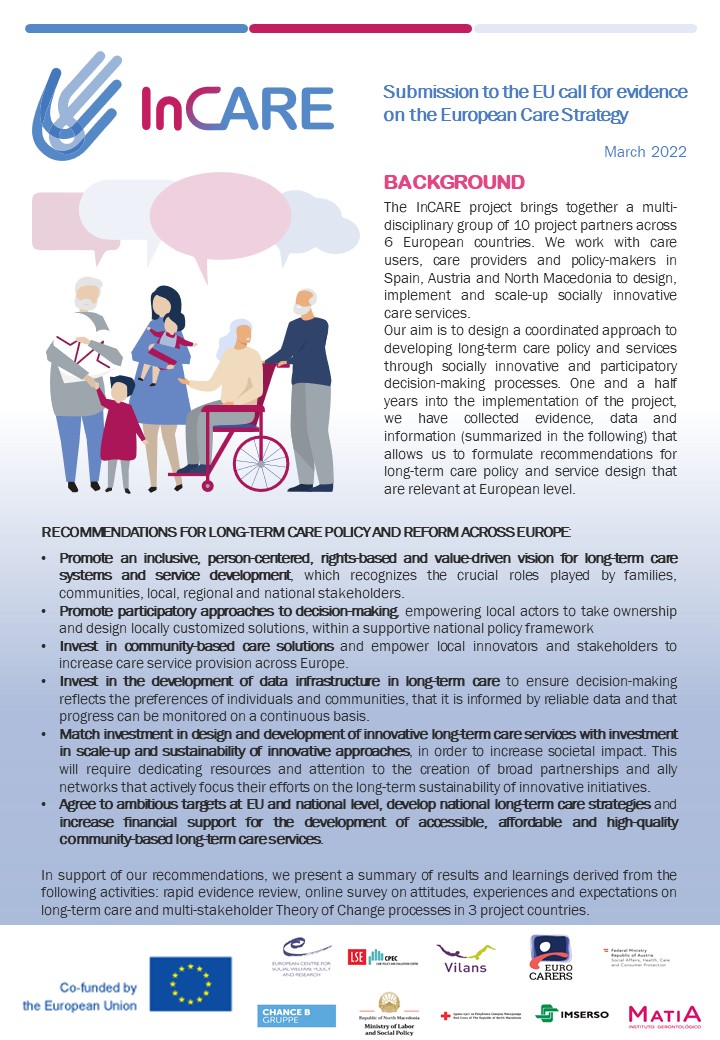 [Translated] In Belgium, we are immensely lucky that our health care system is based on solidarity. It is important that this continues and is even strengthened to avoid inequalities.
[Translated] I lost my father last year (cancer). We kept him at home, with my brothers and sister, almost until the end; we are now looking after our mother. She has been in a nursing home for several months. We take turns every day to get her up, wash her, dress her, feed her and take her out. The staff at the care home is always on leave, there is a high turnover of staff. Not only does my mother pay, we each pay a small part of the accommodation, but we are the ones who take care of her from morning to night. That's why we are part-time.
[translated] You've made me think … I will have to come up with a plan for the future.
[Translated] I have long cared for my sister and my mother, and now my husband who has cancer and is bedridden! I wish someone [could support me] for a few hours or once a few days so that I could go away once with my daughter and granddaughter or make a trip!
[translated -excerpt] I would like to see society organise a systemic way of funding care for older people in their own homes for as long as possible, and then in institutions when they need it. Funding should be provided through long-term contributions to an individual's fund, as for a pension, or through insurance. The problem of paying for care for the elderly is a major problem, and the hardship and burden on the person being cared for and on those close to them is great.
[Translated] None of the services I have used have the means to help dependent people with multiple sclerosis. It's a horror. I have to do everything on my own because the home carers for example can't come if I'm in hospital or on rehabilitation…the domestic helpers are no longer available, I am not entitled to a transport service … I never qualify. I am revolted. I live alone without family and it's really hard. I've been able to get help at times but it doesn't last because the budgets are so small. Even people with severe physical disabilities don't have adequate help. The Aviq [Agence pour une Vie de Qualité] has not been functioning for years… the situation is very serious. And it has become even worse with Covid.
Start to talk openly [about] discrimination of elderly in Sweden which has been going on AT least 20 years by now [emphasis in original].
[Translated] I don't understand why people with high income and property don't have to pay for their own place in [residential] care homes!
[translated] Well, I hope that caregivers get a protected or priority status – I mean at work and as workers, everyone needs us, our attention, and to some extent it feels like we are omnipotent and can care for others, care for ourselves and sometimes, care for our parents. That is wrong.
[Translated] It would be good if the decisions were also upheld when the care allowance is raised. Often the decision ends up in court and it is possible to challenge it. It should not be made difficult for those who are dependent on this financial support.