The InCARE project will contribute to the design  of a coherent and coordinated approach to the development of national long-term care policy and care services at local and regional level, by establishing socially innovative and participatory decision-making processes.
We work with care users, care provider organizations and policy-makers in Spain, Austria and North Macedonia to design, implement and scale-up innovative care services, with the ultimate goal of improving the well-being of older people and their families and increase their access to adequate and affordable care.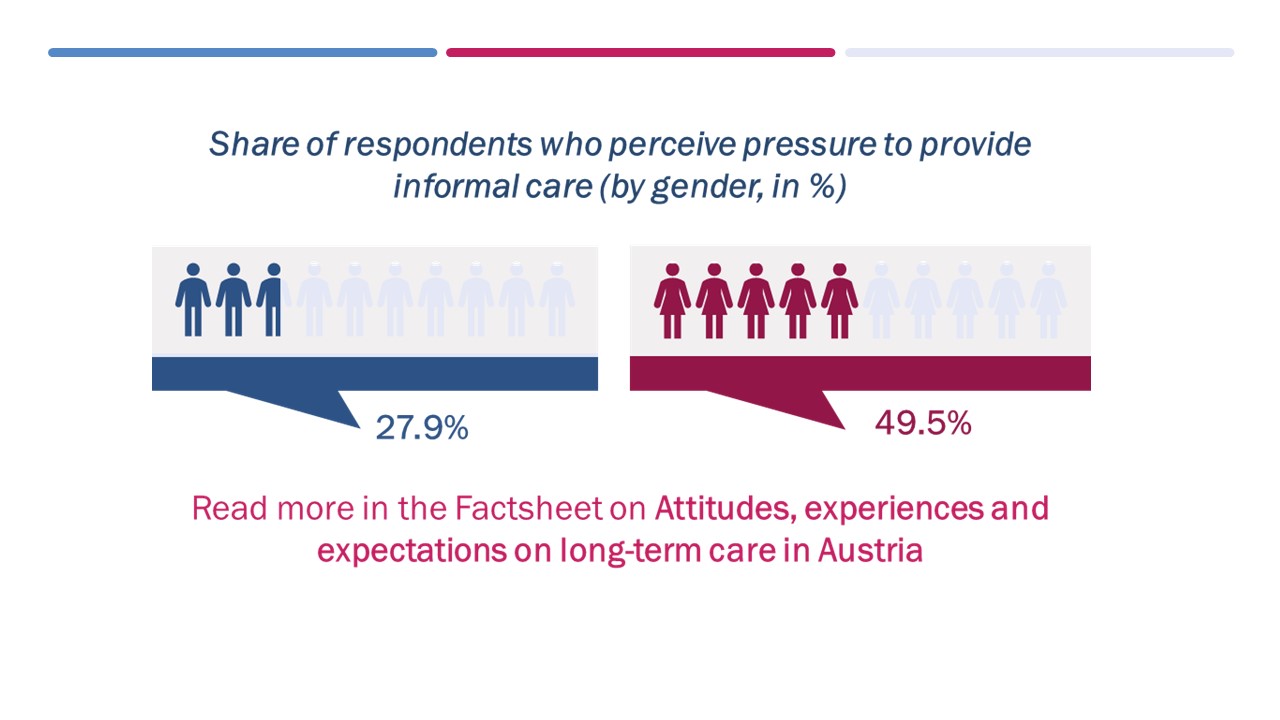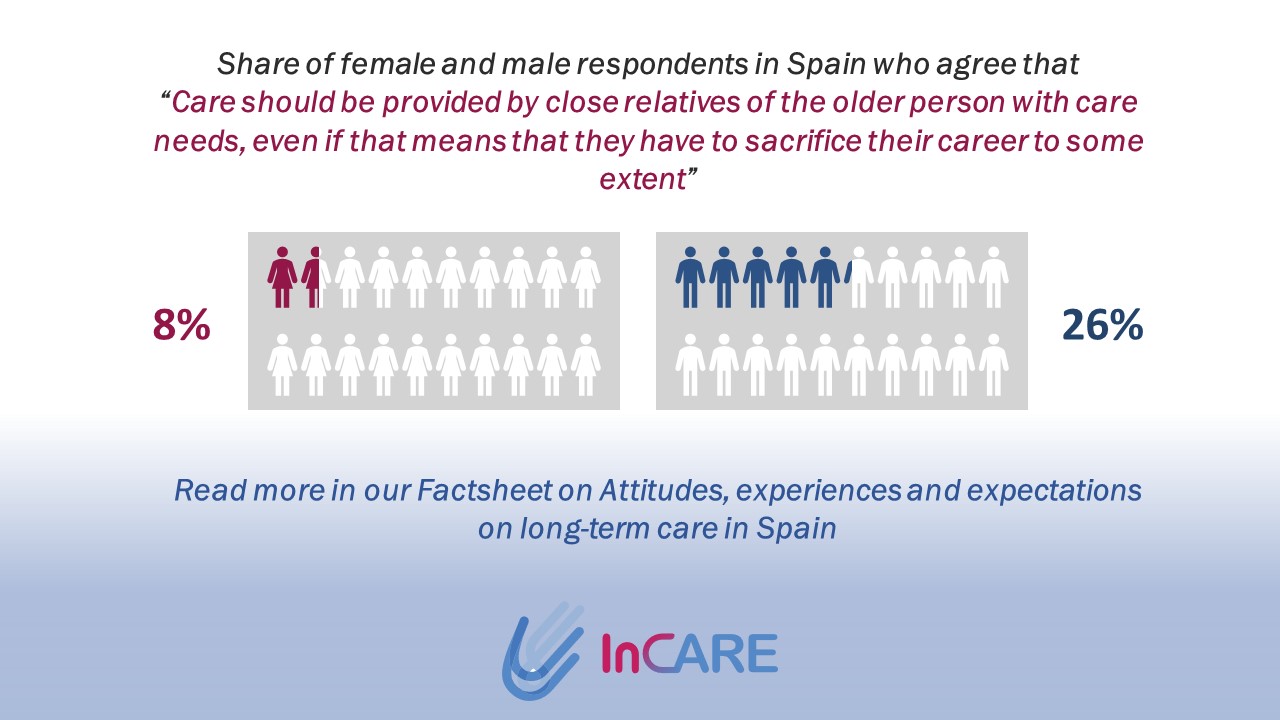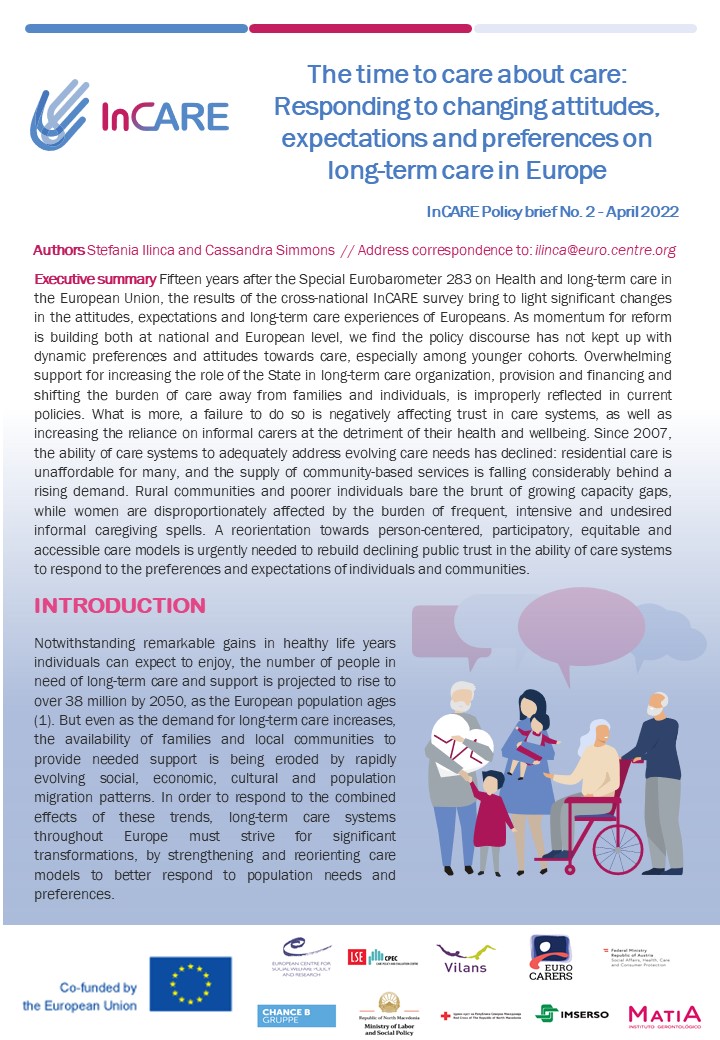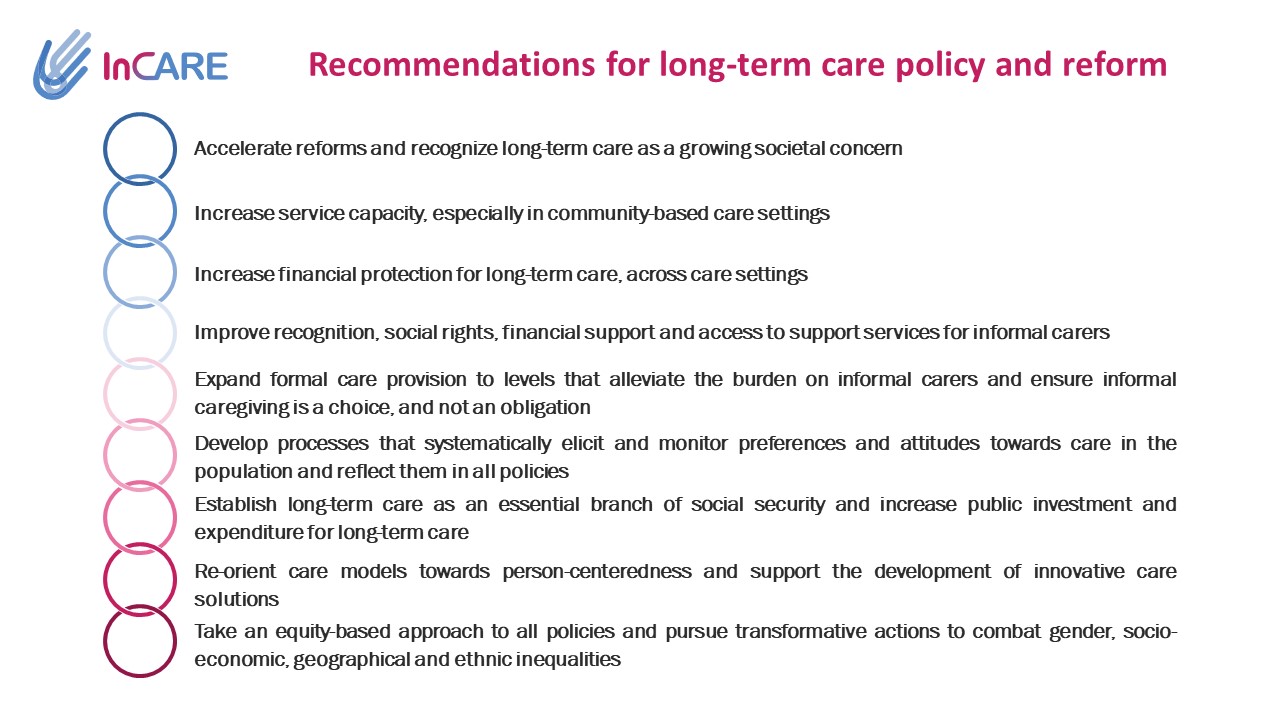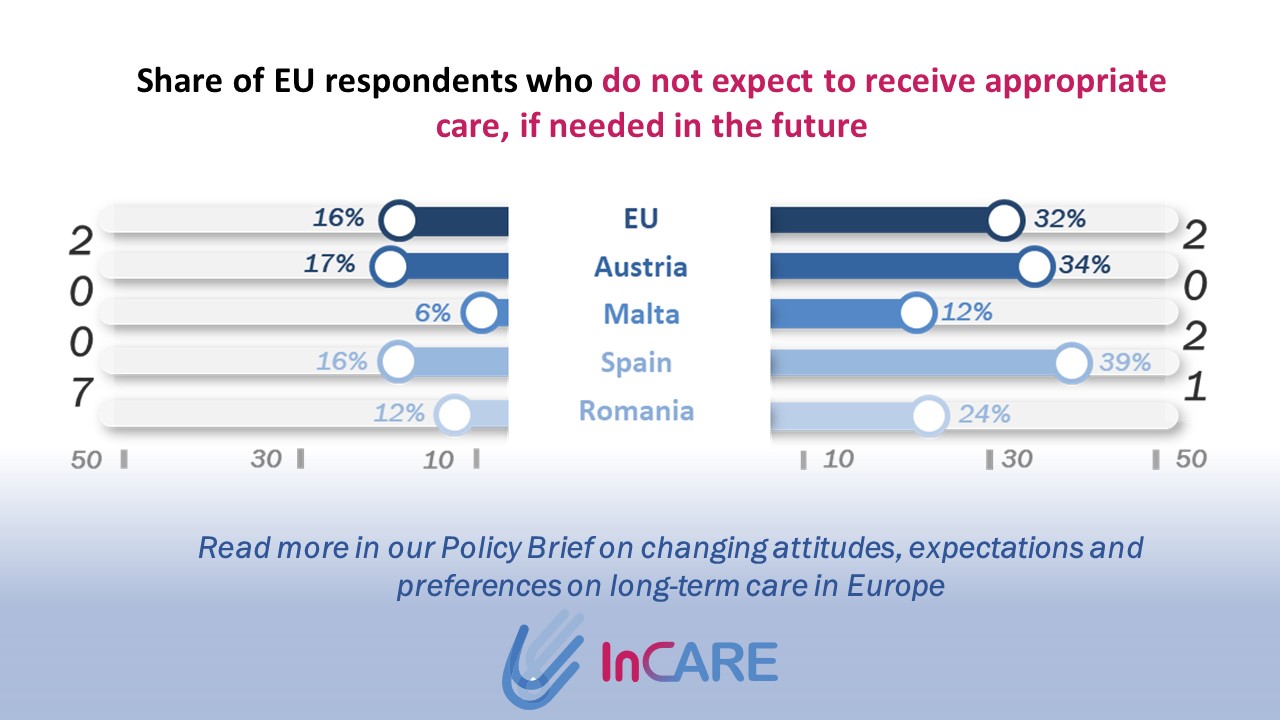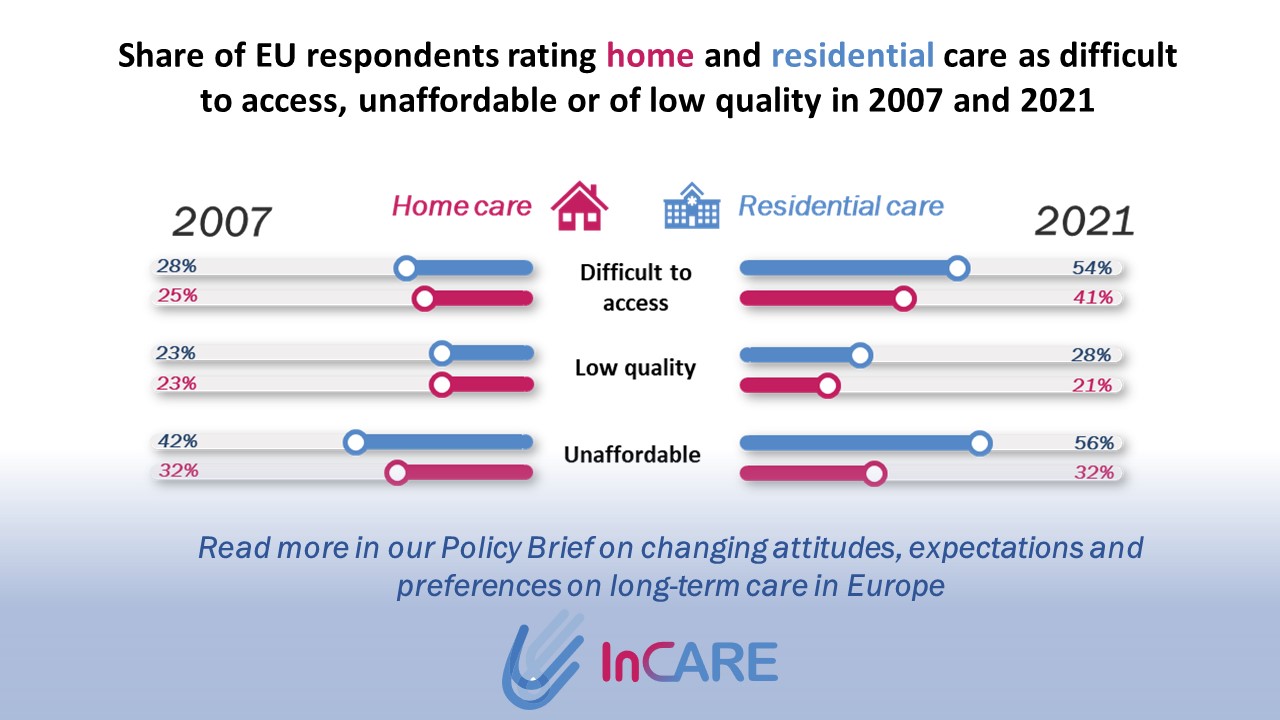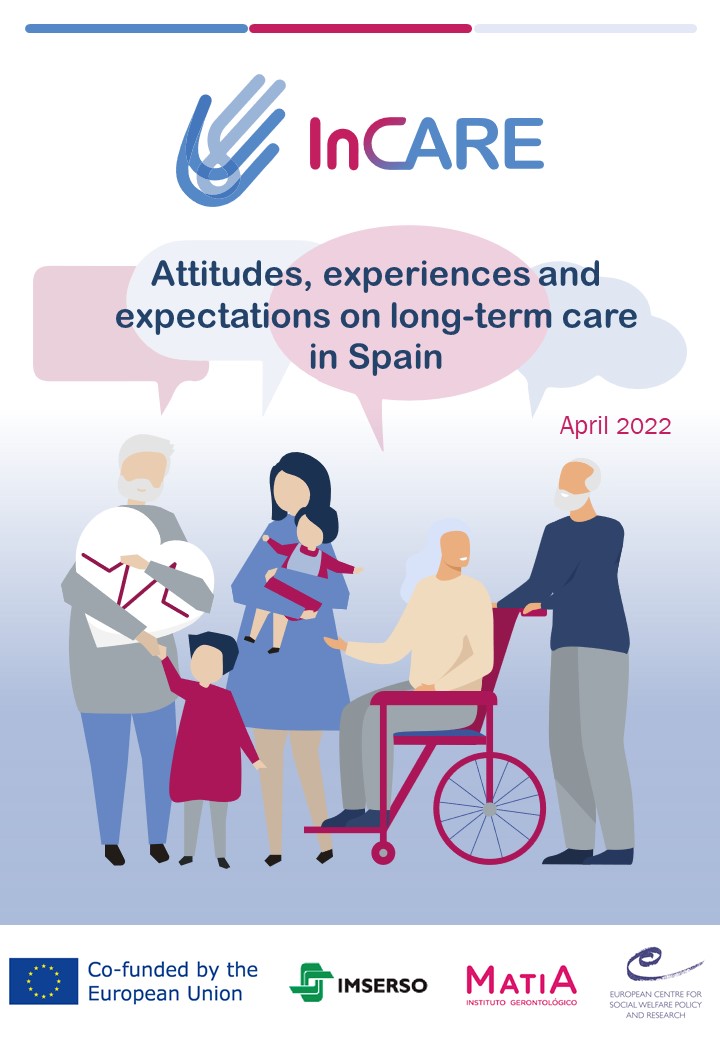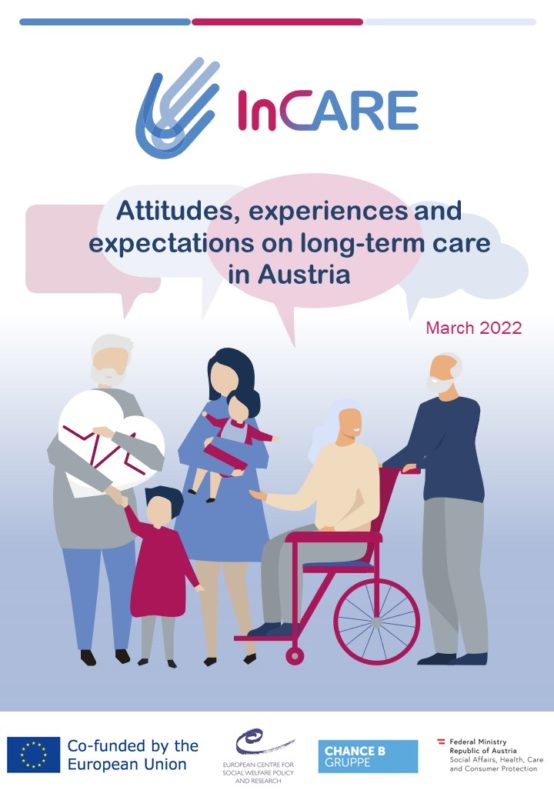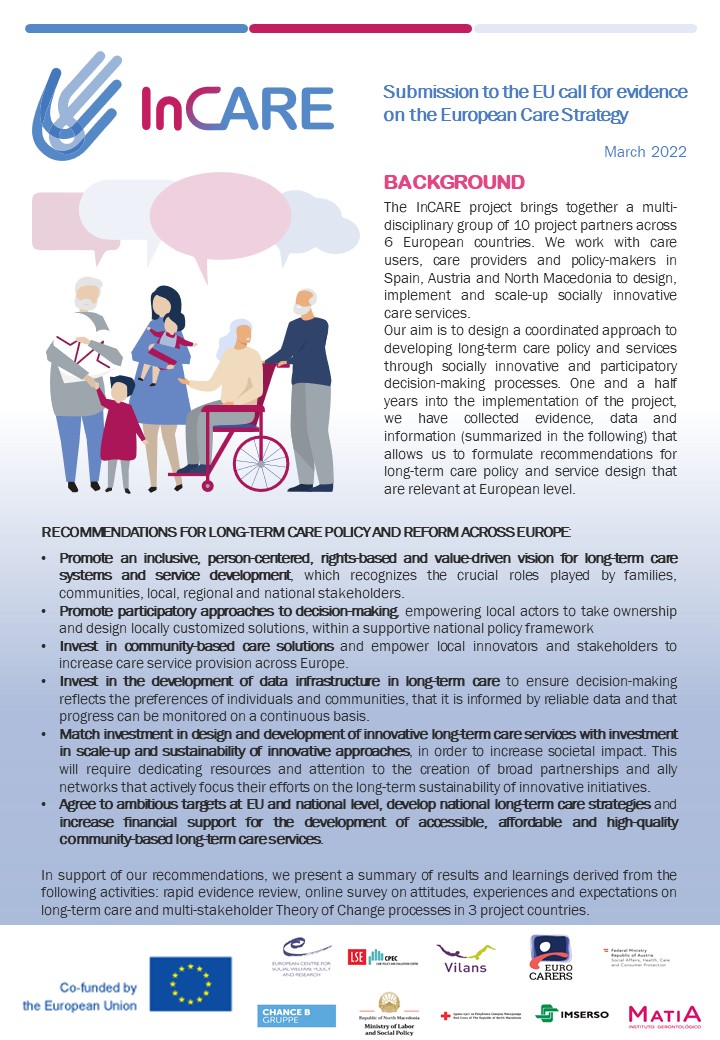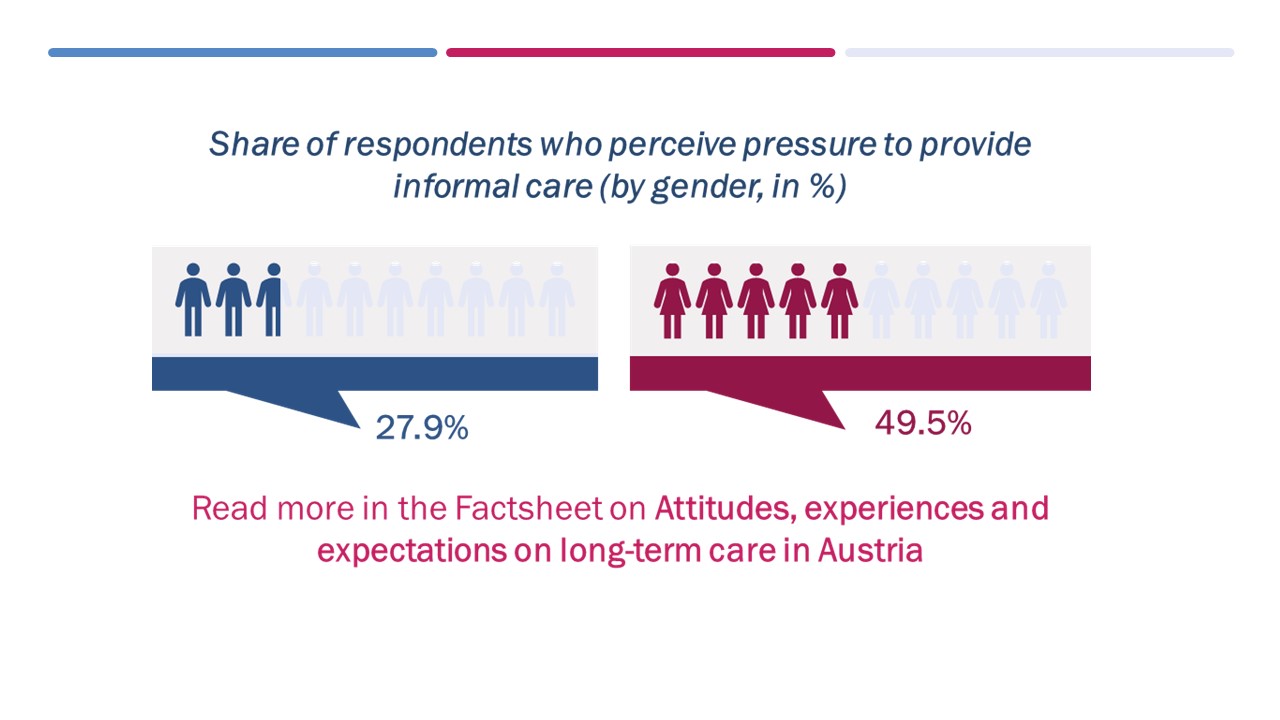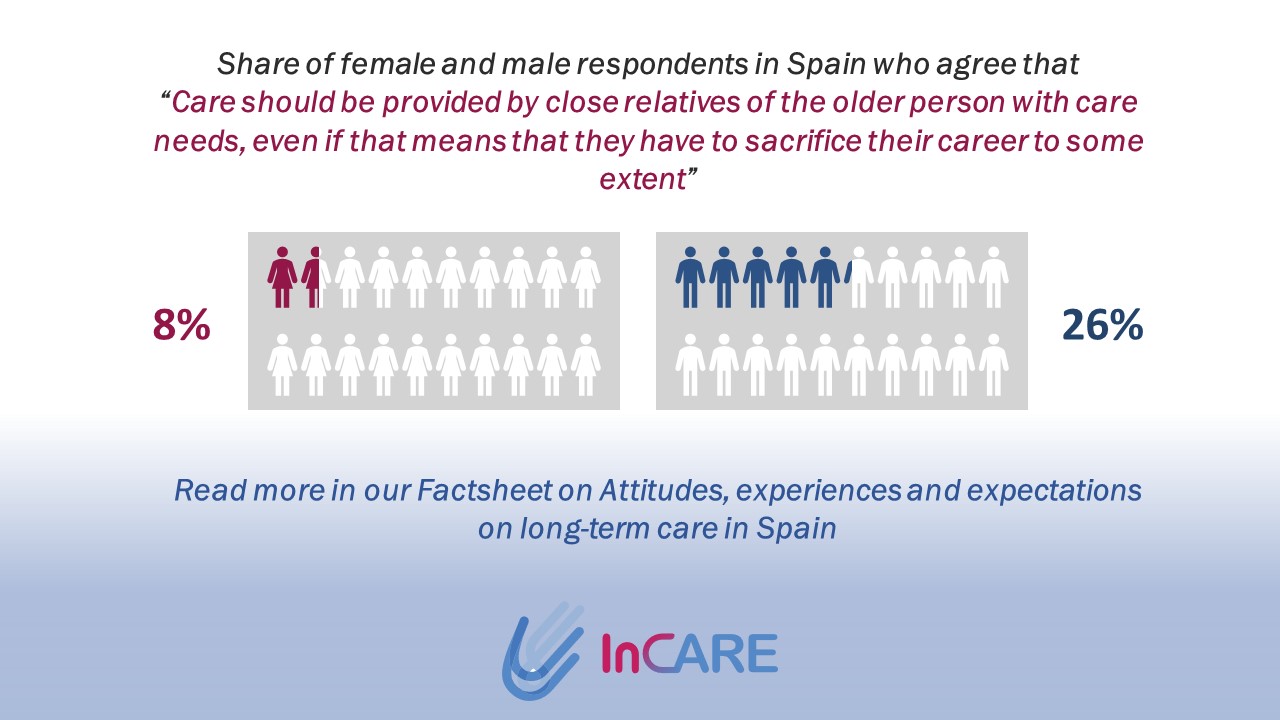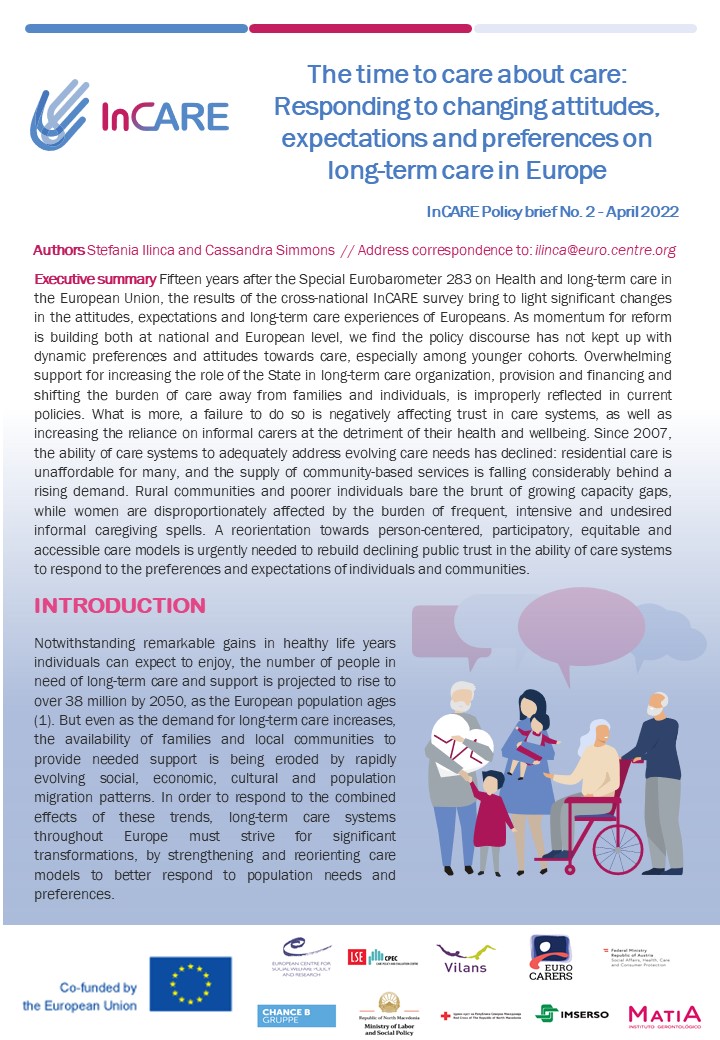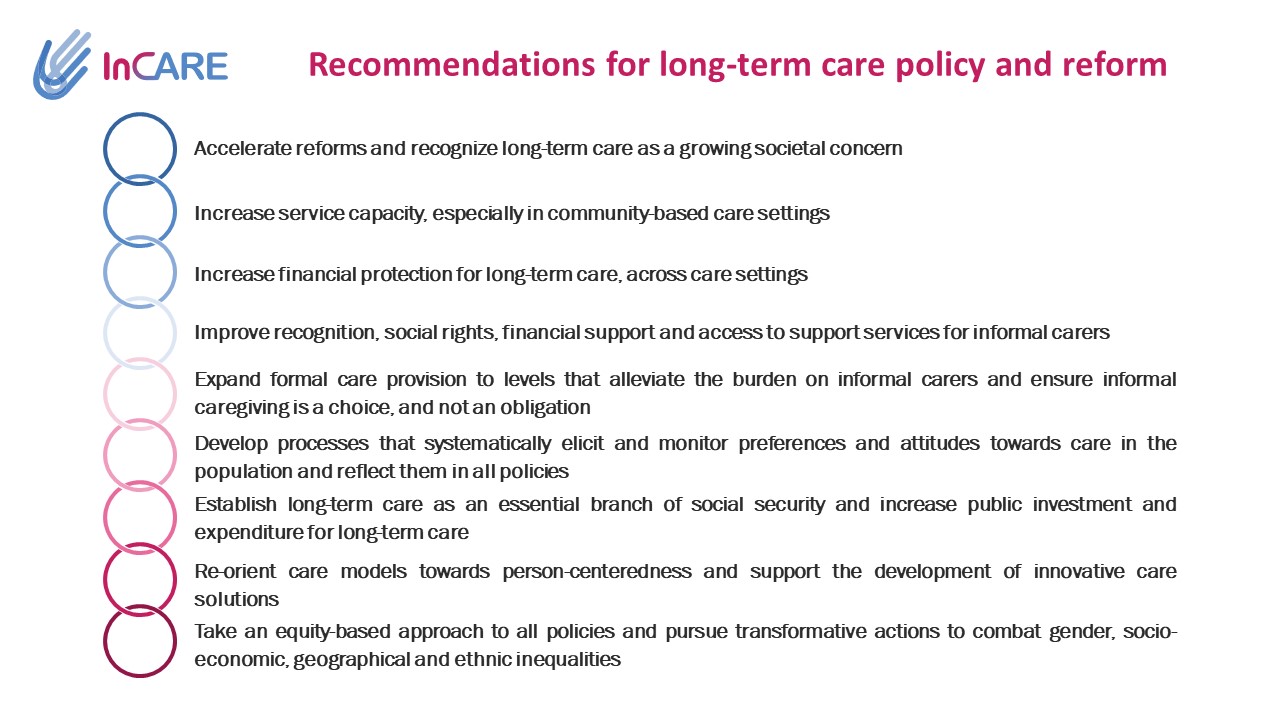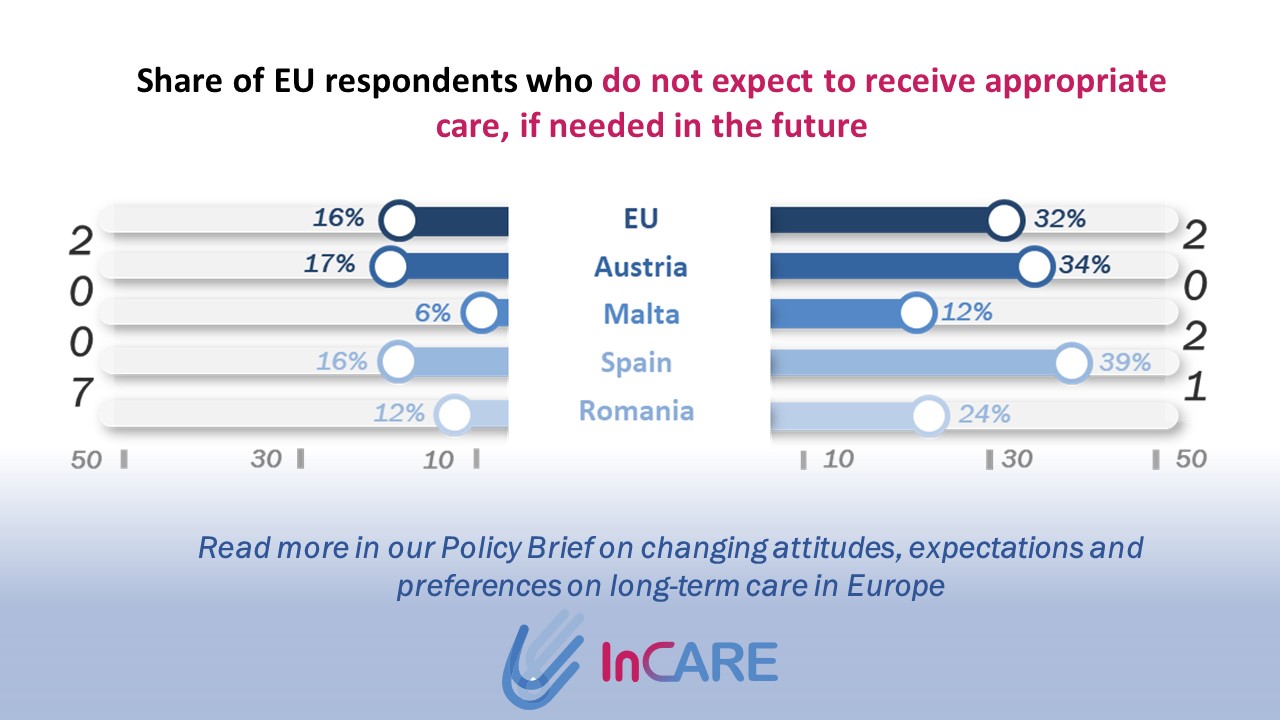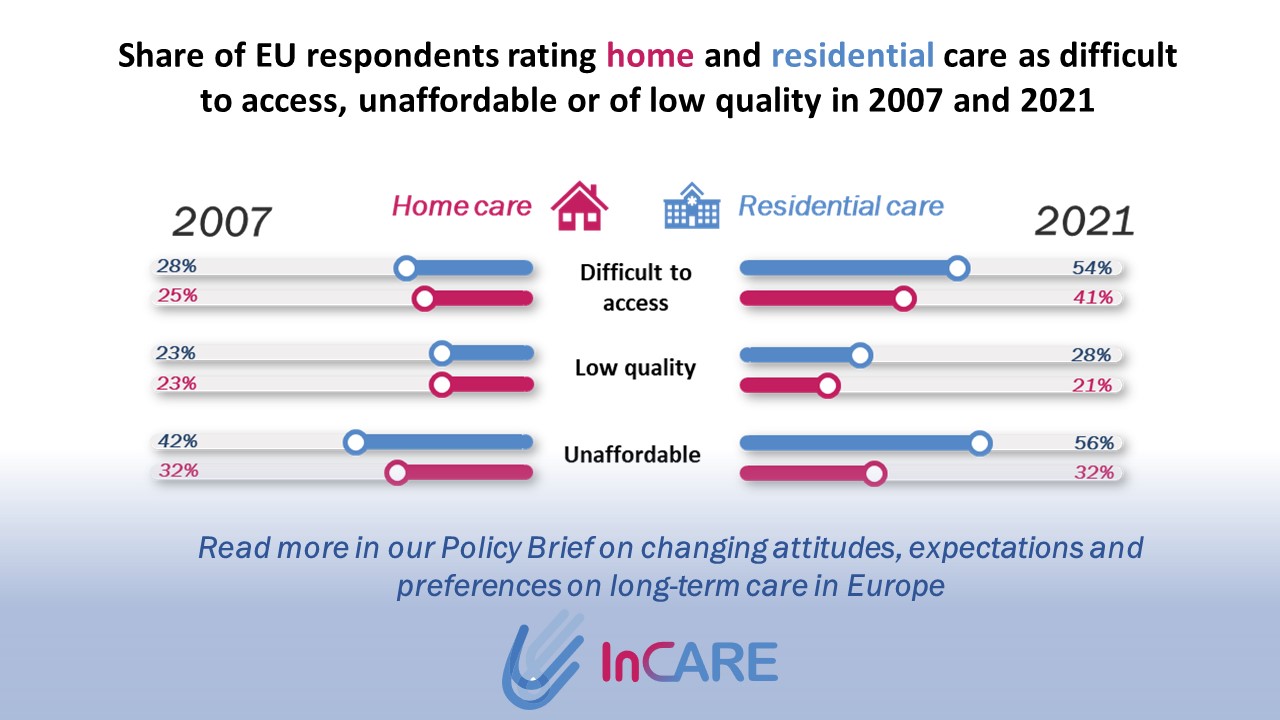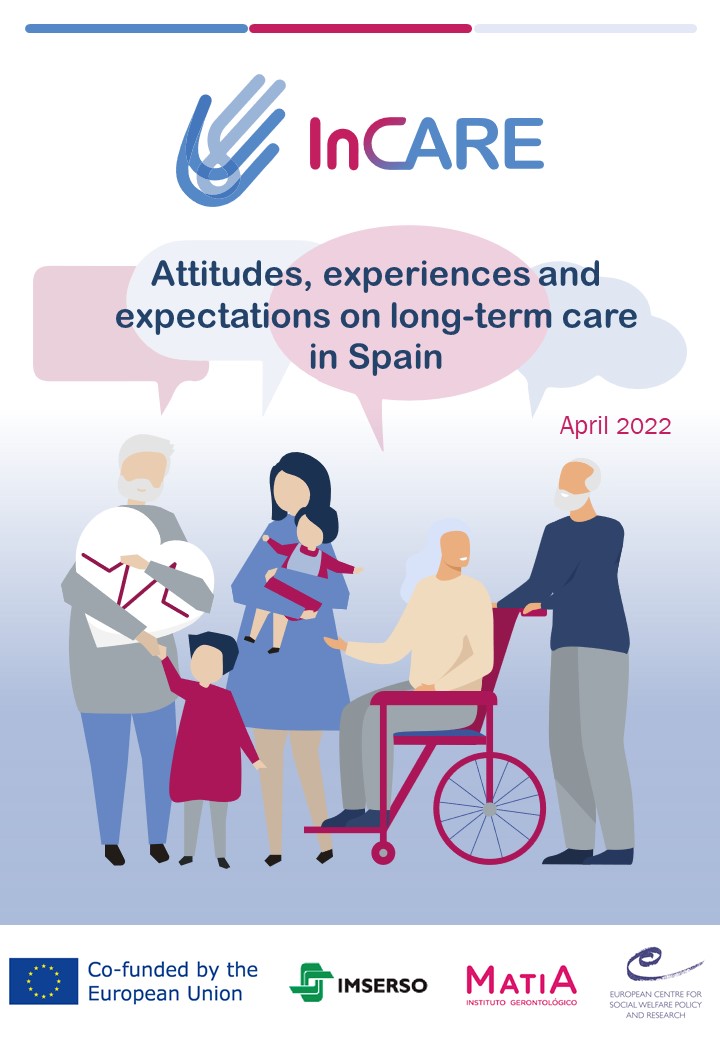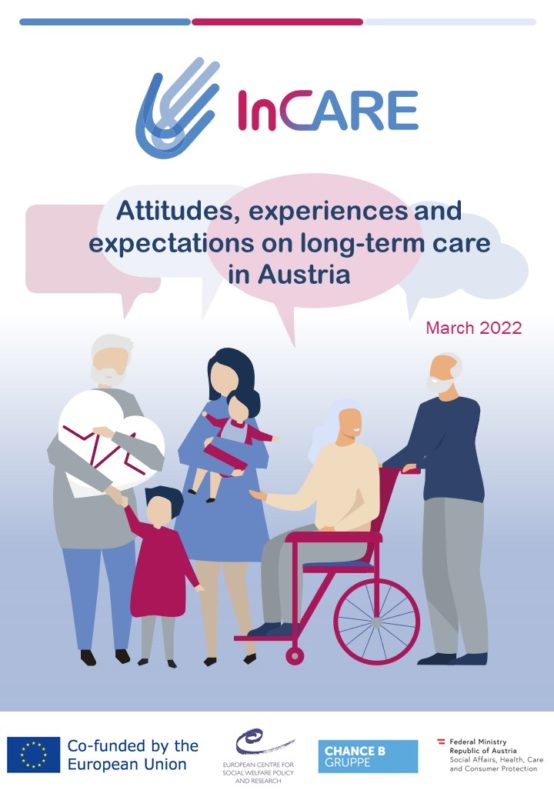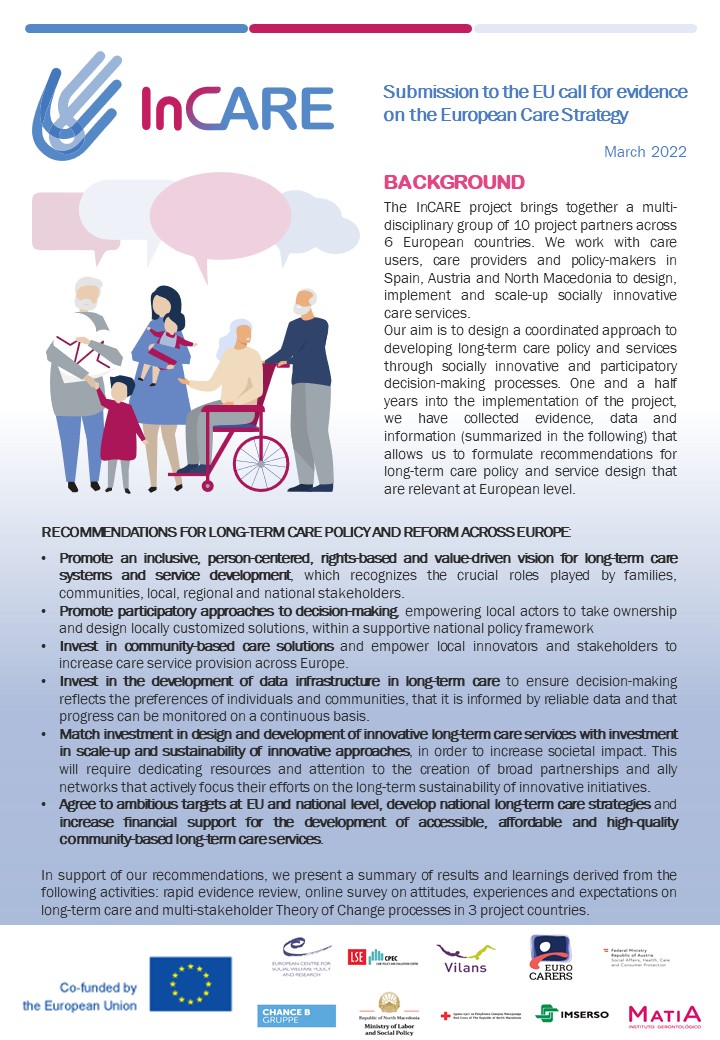 [translated] It is not easy to gain the trust of a stranger and let them take care of you. Trust and safety are also very important factors in receiving /providing long-term care.
[translated] My biggest fear is that I will be powerless to support and provide for myself. That would place my family in a difficult financial and physical situation, given that my future salary and pension will not be enough to cover all expenses.
Start to talk openly [about] discrimination of elderly in Sweden which has been going on AT least 20 years by now [emphasis in original].
[Translated] I would urgently need support as far as my parents are concerned. They live alone, my father doesn't speak at all anymore, can't be reached by phone either, and my mother now and then. I think they both need urgent support, but I can't talk to them anymore. My mother had a serious brain operation, I was never informed by any doctor, by any nurse, by any social worker…….what can be done, what is available, nothing at all….
[translated] The development of home care services in Romania would contribute to increasing the quality of life of Romanians and would be of great help to family doctors [general practitioners] who are overburdened with time-consuming bureaucratic tasks.
"Given the current state of care facilities, I would prefer to take care of my parents/loved ones at home and if I should require services I would prefer to be taken care of at home. The way I view care facilities in their present state is that these facilities provide everything needed to keep a person alive but greatly reduce their quality of life (e.g., loss of dignity, reduced access to meaningful activities and social interaction, loss of agency etc.). I believe it is practical, feasible and in governing bodies best interest in the long term to improve quality of care in these facilities. We now have good evidence for activities/programs that can improve wellbeing and physical health in older adults. We should be utilizing this evidence to improve the lives of older adults. If the quality of care provided in these facilities drastically improves, I would view this as the preferred option. But we are not there yet."
For the past ten years, I have been providing care to my mother with dementia and complex care needs whilst at the same time raising two children alone following the break-up of my marriage due to domestic abuse, and trying to combine this with work. I am exhausted and feel completely burnt out. Caring has negatively impacted on my work and career and affected my family life. My mother has recently moved to a small scale nursing home where she is so happy and so well looked after. There is huge pressure on families to continue to look after people with highly complex care needs and I question that. There are too few small scale nursing homes in Ireland.
[Translated] It would be good if the decisions were also upheld when the care allowance is raised. Often the decision ends up in court and it is possible to challenge it. It should not be made difficult for those who are dependent on this financial support.
Thanks for keeping this in the public eye. No easy answers, I'm not sure I agree with all of mine today, but we must keep trying!!
Both my parents died in a nursing home. I believe that had there been appropriate in-home care available outside of the hours of 9am to 5pm that my mother might have been able to live at home. As it was she suffered a severe fall at night and was admitted to hospital and declined there to the point that she required full-time care. The cost of overnight carers was exorbitantly expensive. The government should put more resources into providing high quality home care which doesn't end at 5pm when patients are most vulnerable