The InCARE project will contribute to the design  of a coherent and coordinated approach to the development of national long-term care policy and care services at local and regional level, by establishing socially innovative and participatory decision-making processes.
We work with care users, care provider organizations and policy-makers in Spain, Austria and North Macedonia to design, implement and scale-up innovative care services, with the ultimate goal of improving the well-being of older people and their families and increase their access to adequate and affordable care.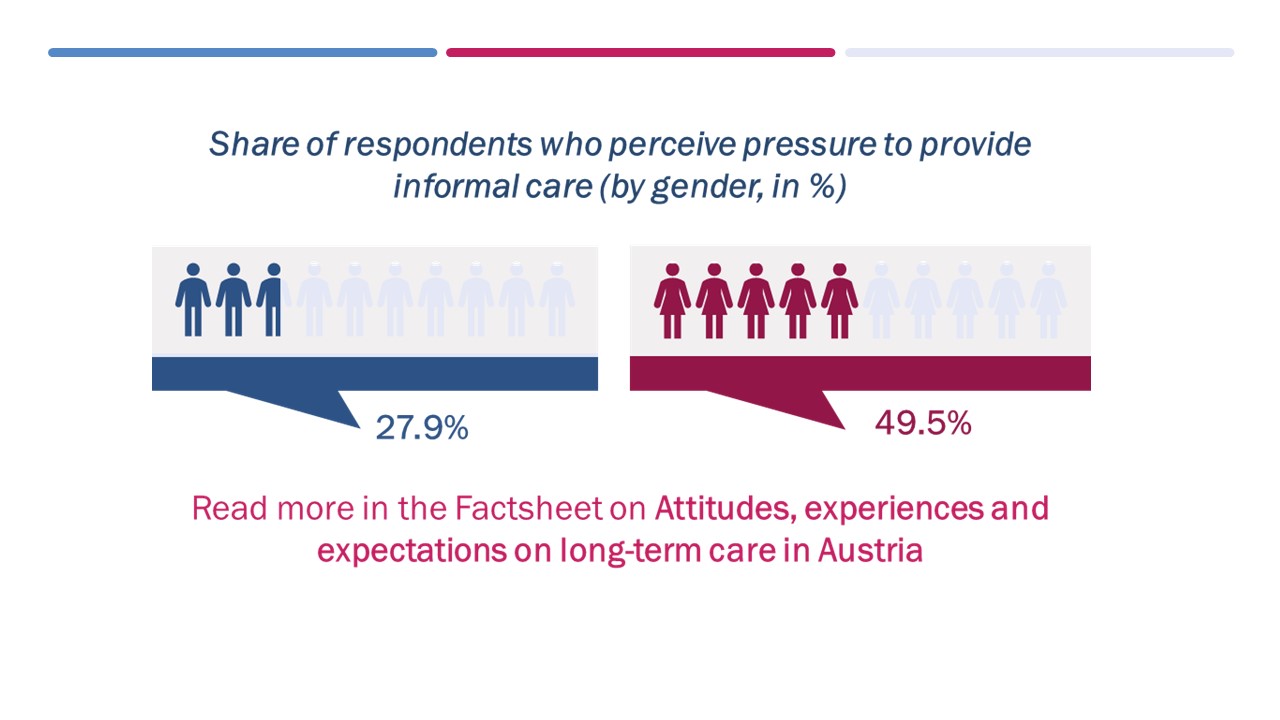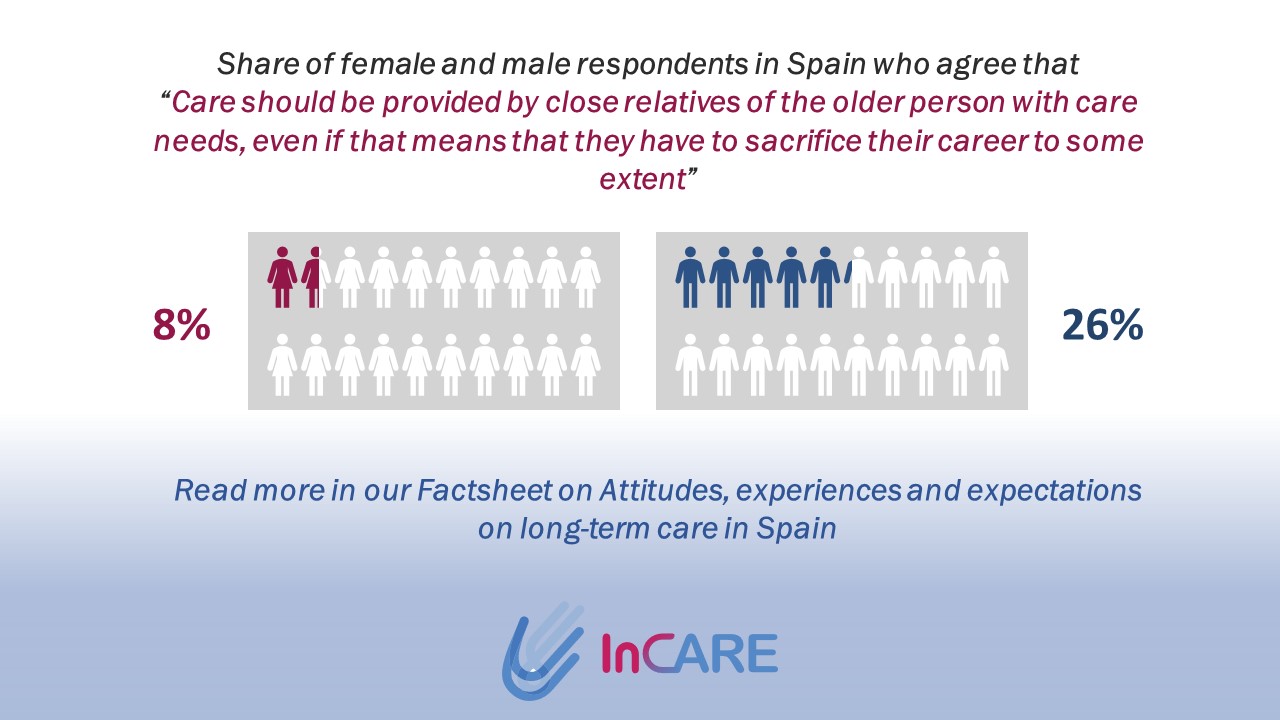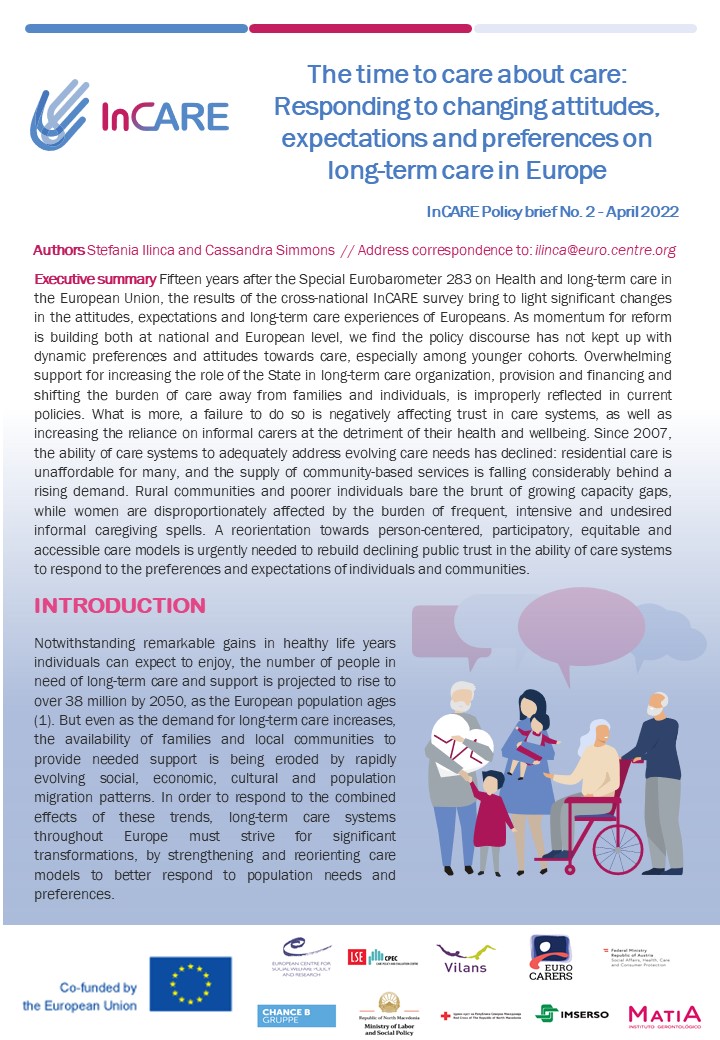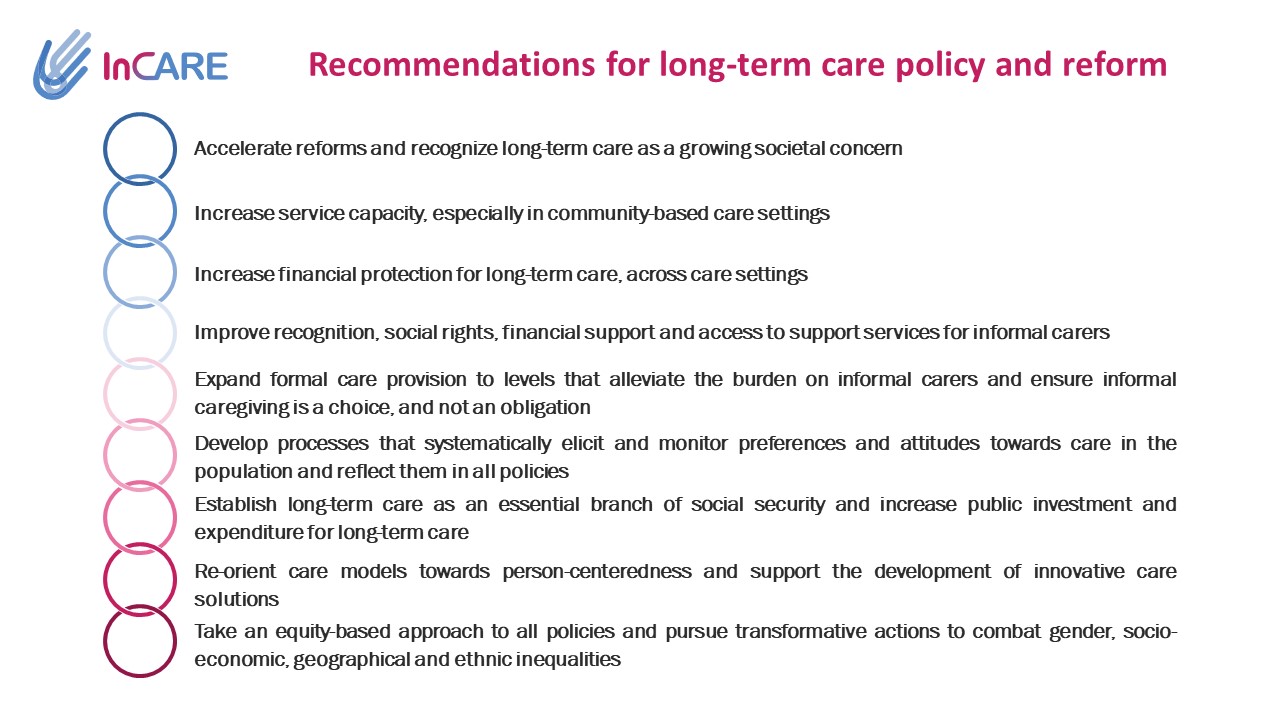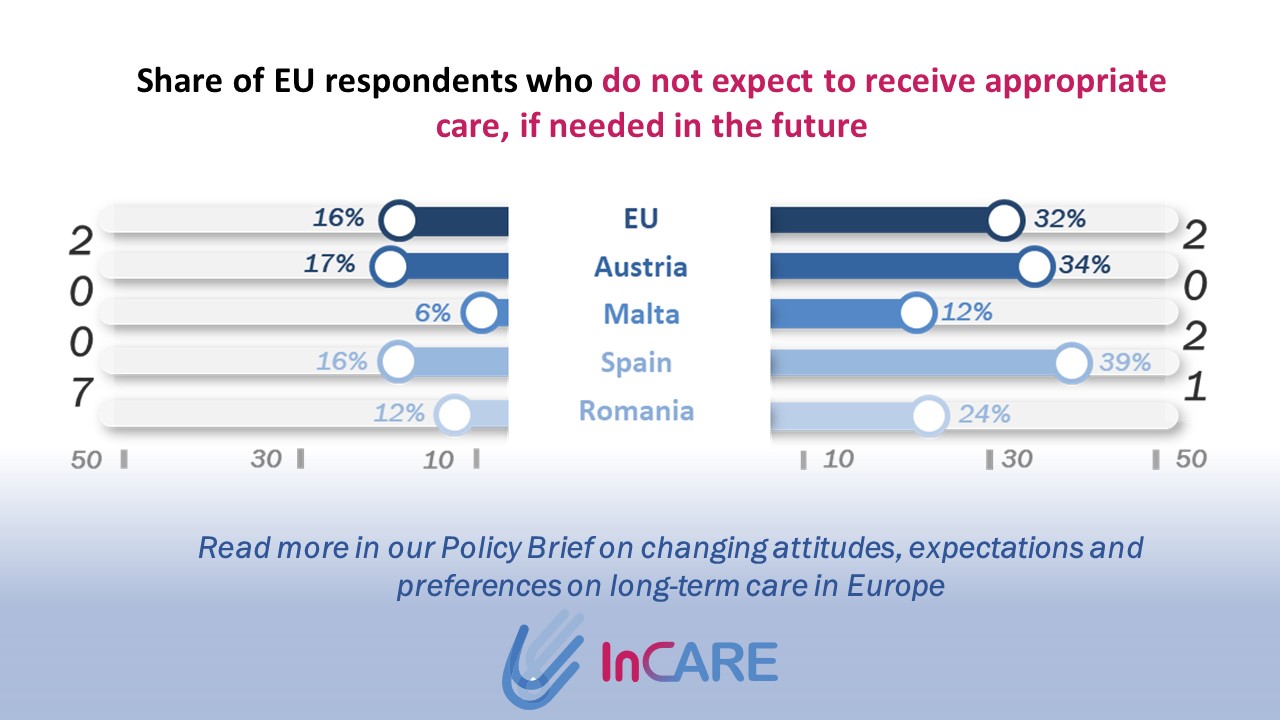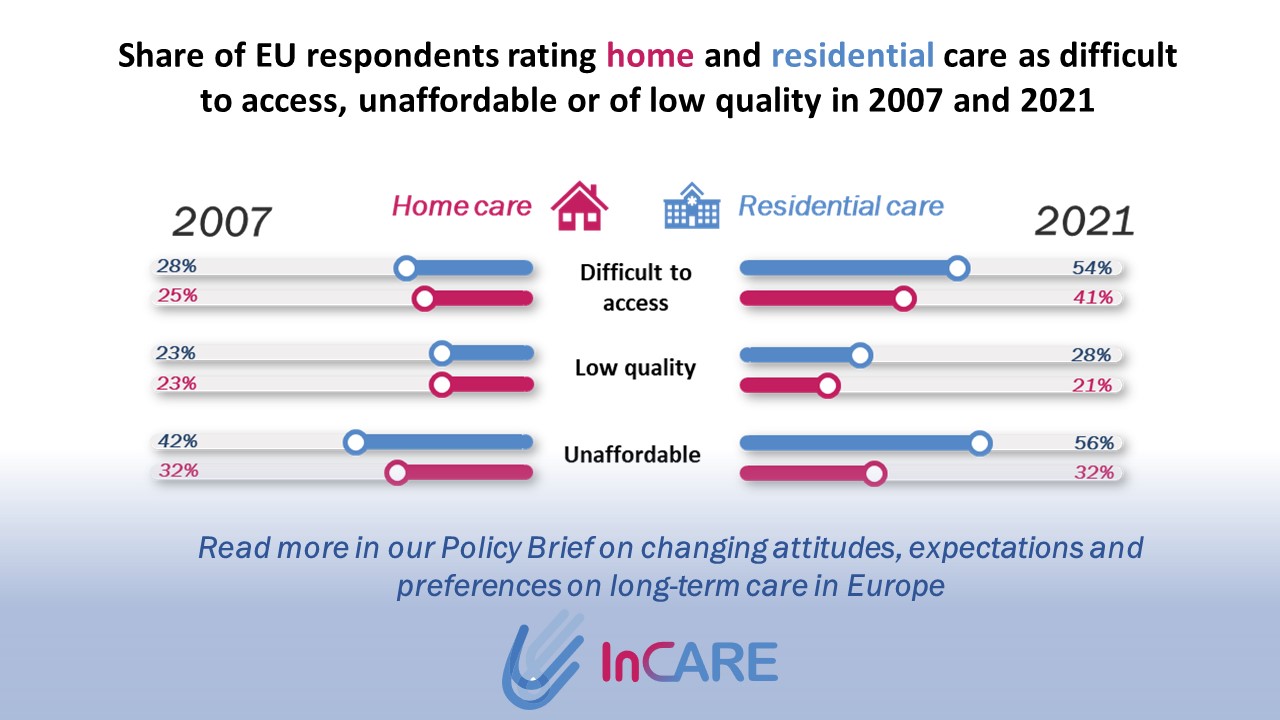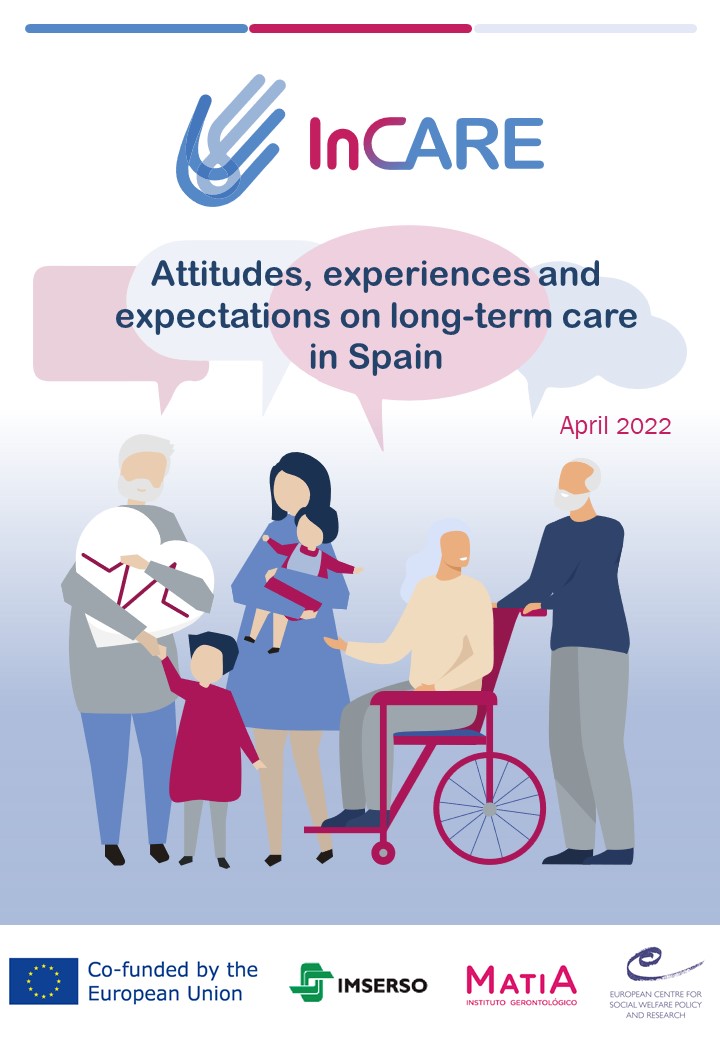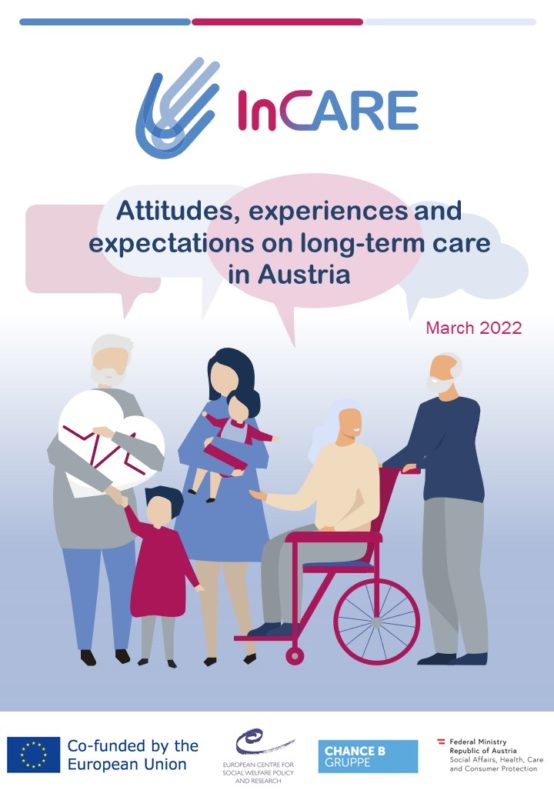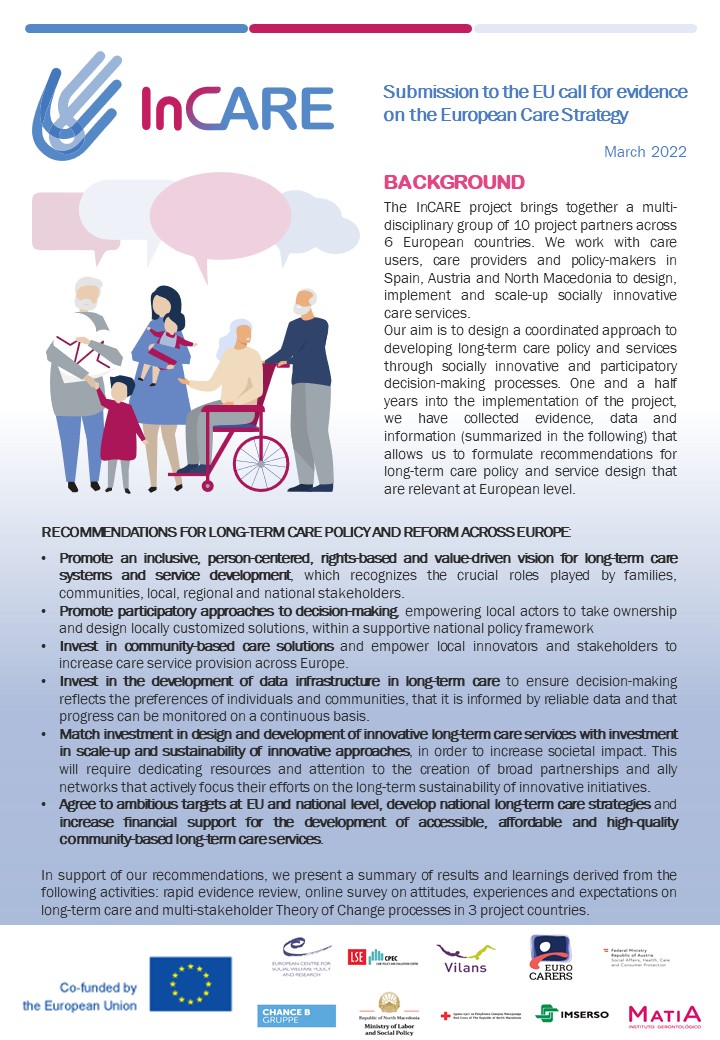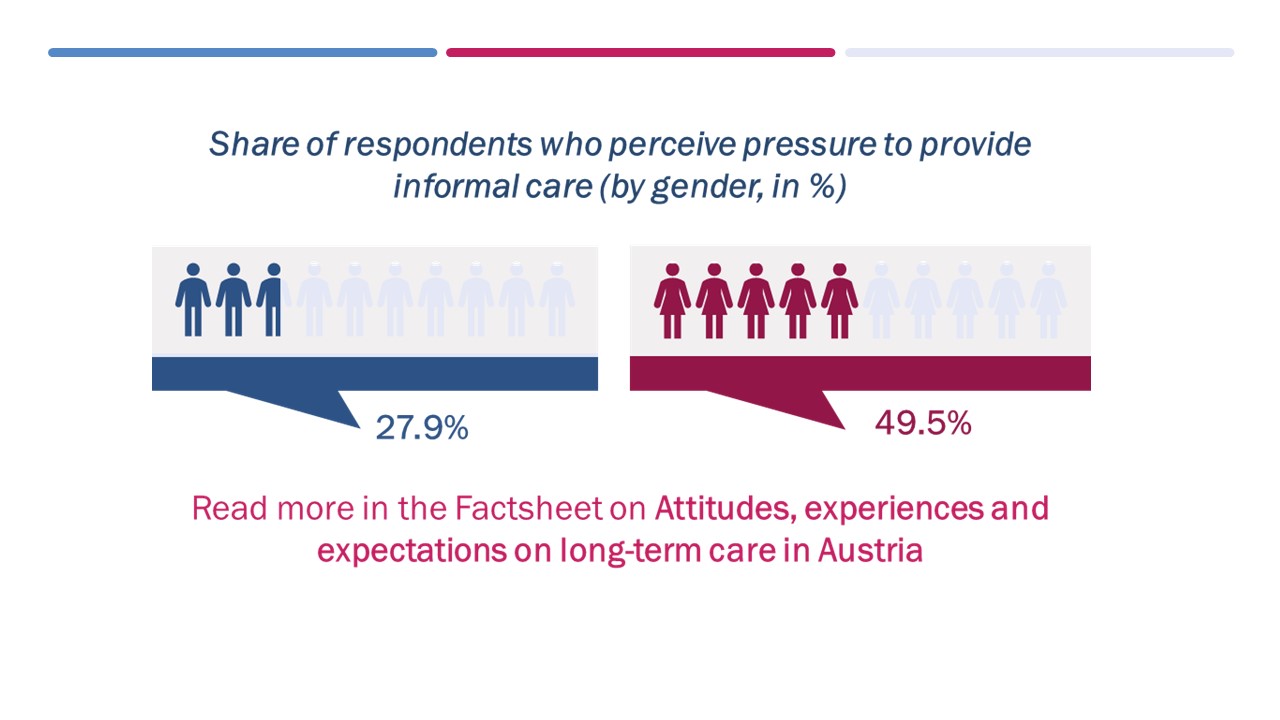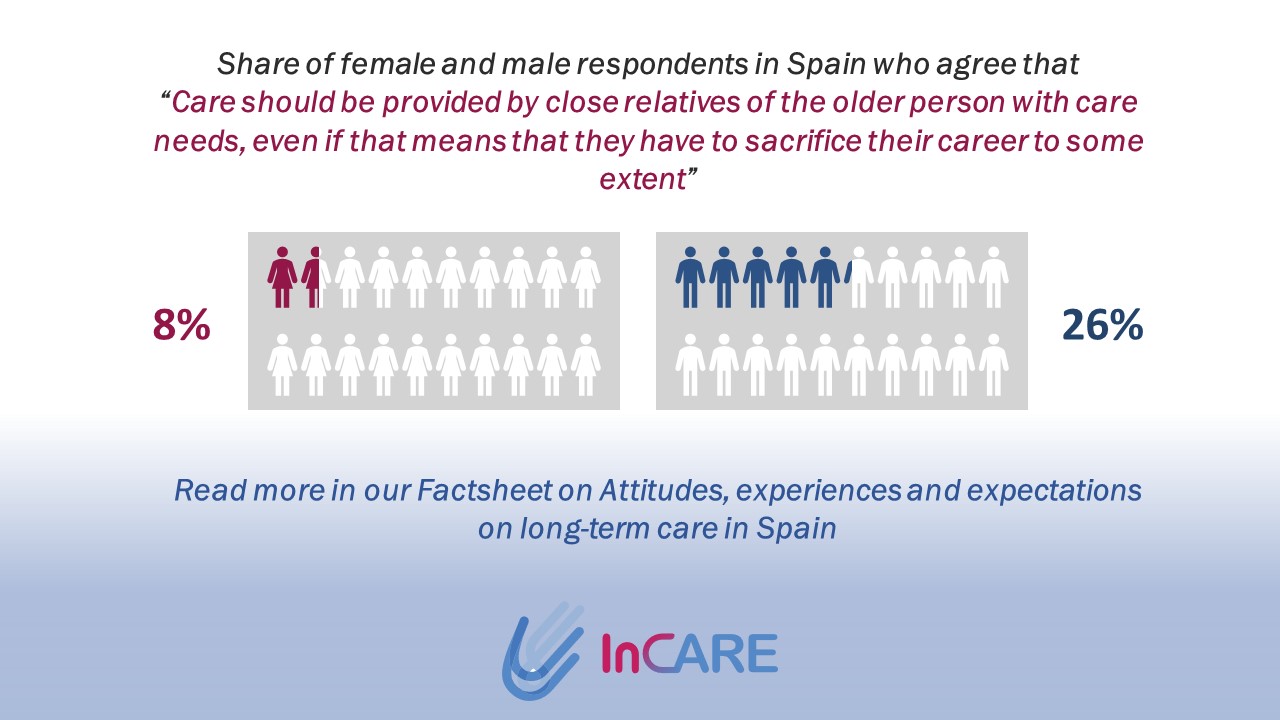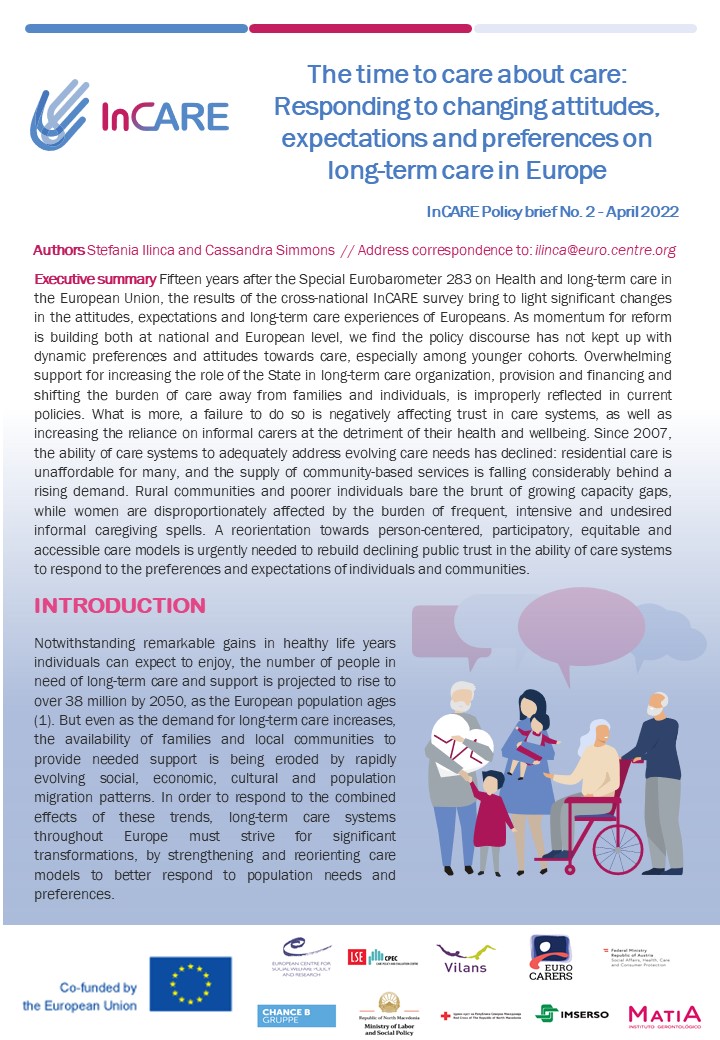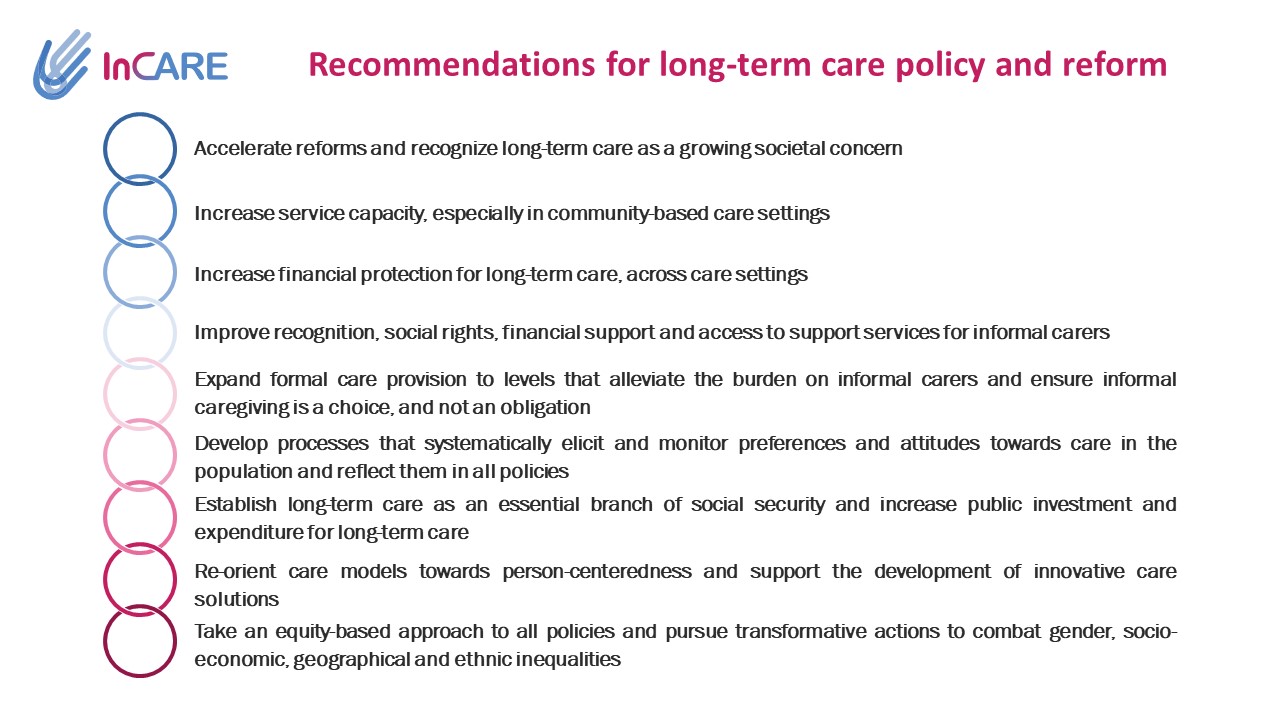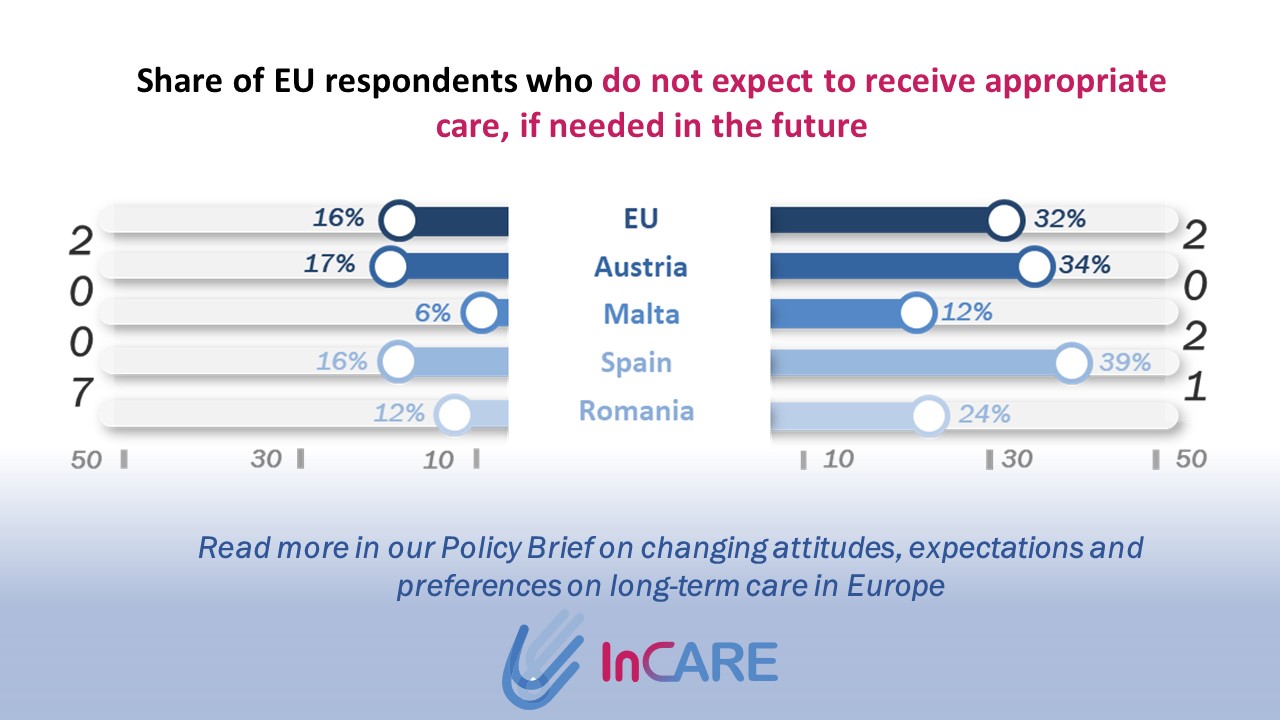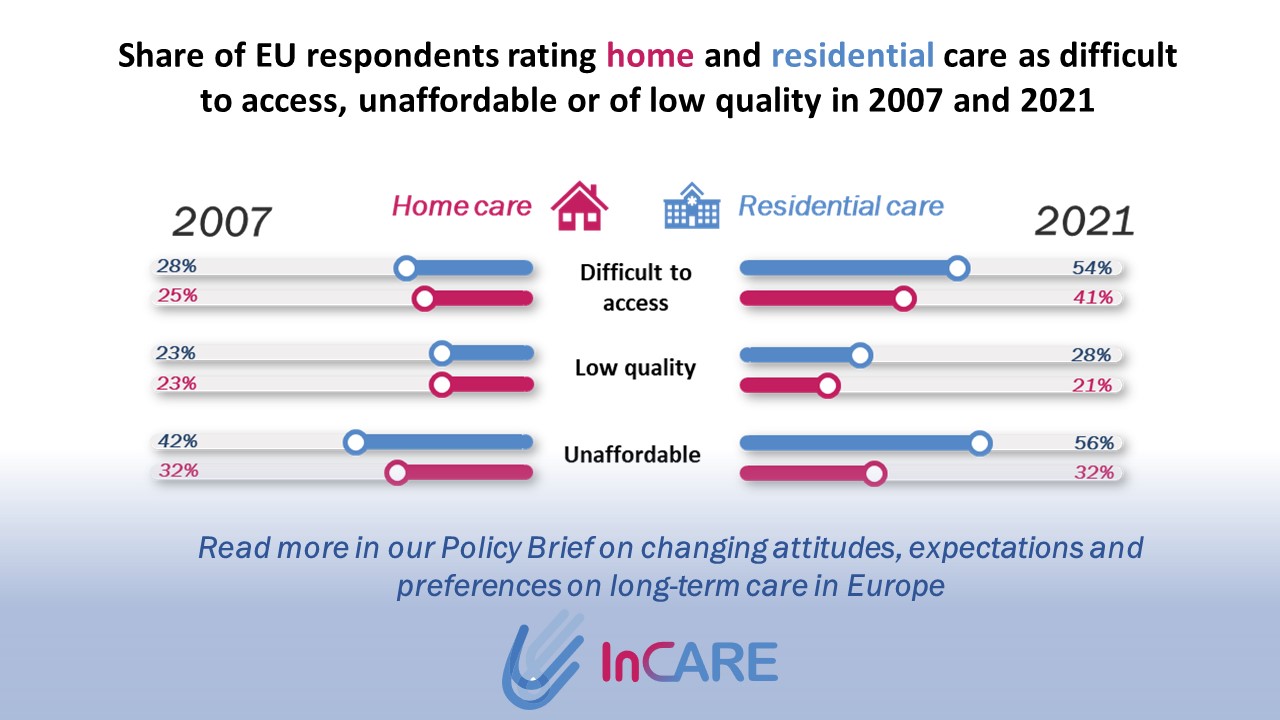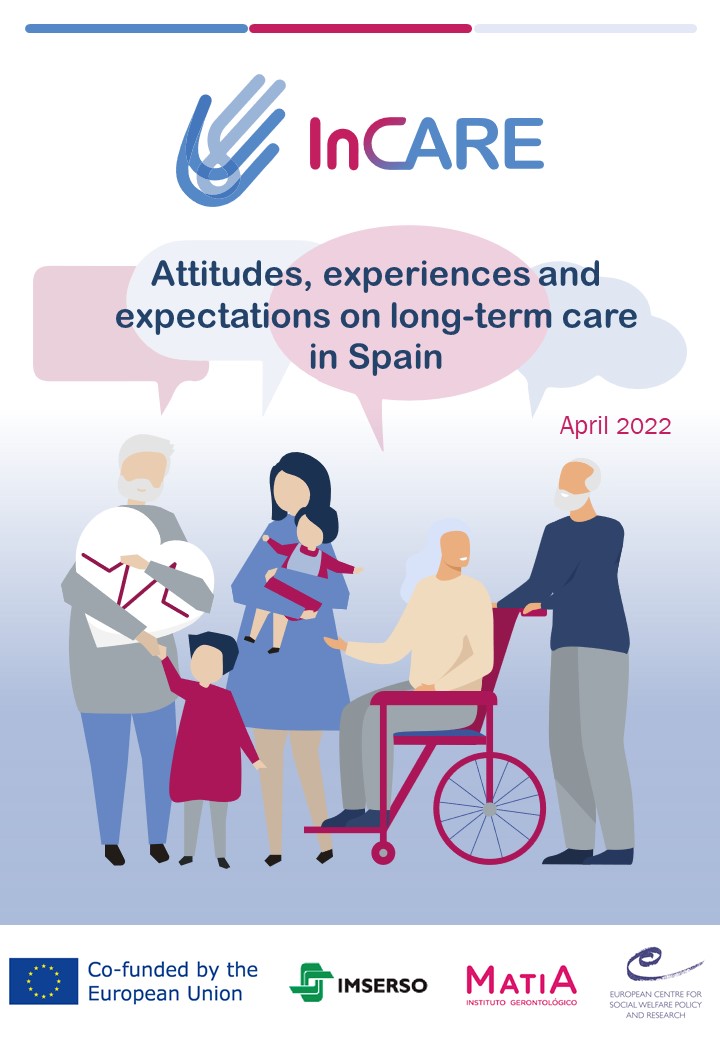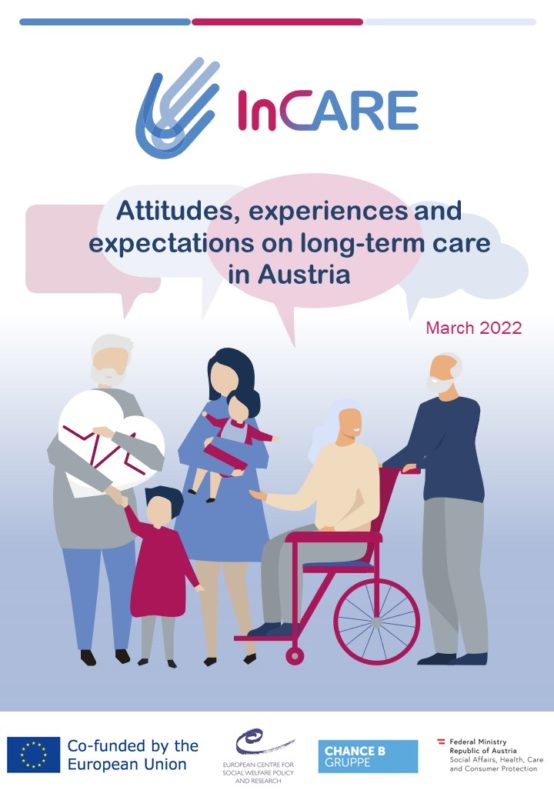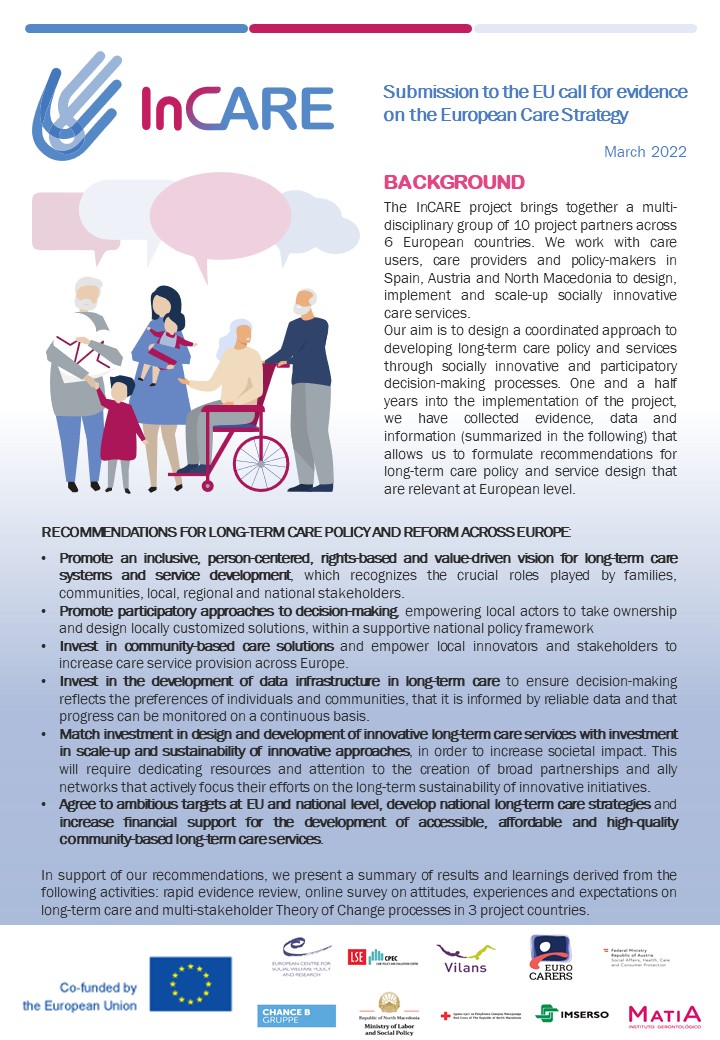 [translated] There is a need to develop care services in the country, especially home (community-based) care as well as mental health, rehabilitation and recovery, and palliative care services.
[Translated] Do not forget to correlate loss of functional independence with disease. Do not forget that 30% of dementias can be prevented and that frailty is preventable and reversible: prevention must also be funded.
[translate] I hope your study can contribute to helping older people in need of care.
[Translated] I care for my husband after a stroke and brain hemorrhage, which means he needs me around the clock. I would like to have a paid time off of one week once a year and my husband is well taken care of and does not feel "deported". After all, by taking care of him, I save the state a lot of money!
[Translated] I would not want my future to be in the hands of politicians but in the hands of qualified experts.
[translated] Sacrificing one life for another seems unacceptable to me. Everyone should be able to benefit from quality, professional services.
[Translated] I am not happy with the current nursing home system and it is a system that is focused on services and not on people. It is desirable that this changes with everyone's help.
[Translated] I don't understand why people with high income and property don't have to pay for their own place in [residential] care homes!
[Translated] I am curious about the results… It is important to increase the prestige and financial value of care at home! Explore even more possibilities for care in old age… (shared housing, generation parks and others)
[translated] I would gladly take care of my family members if there were not serious issues that put a big barrier between me and them. It's easy to place the responsibility on the shoulders of family members when one needs support, but no one considers that the one who is supposed to be the caregiver may be rejected from this role. It is a particular situation, but unfortunately not unique.