The InCARE project will contribute to the design  of a coherent and coordinated approach to the development of national long-term care policy and care services at local and regional level, by establishing socially innovative and participatory decision-making processes.
We work with care users, care provider organizations and policy-makers in Spain, Austria and North Macedonia to design, implement and scale-up innovative care services, with the ultimate goal of improving the well-being of older people and their families and increase their access to adequate and affordable care.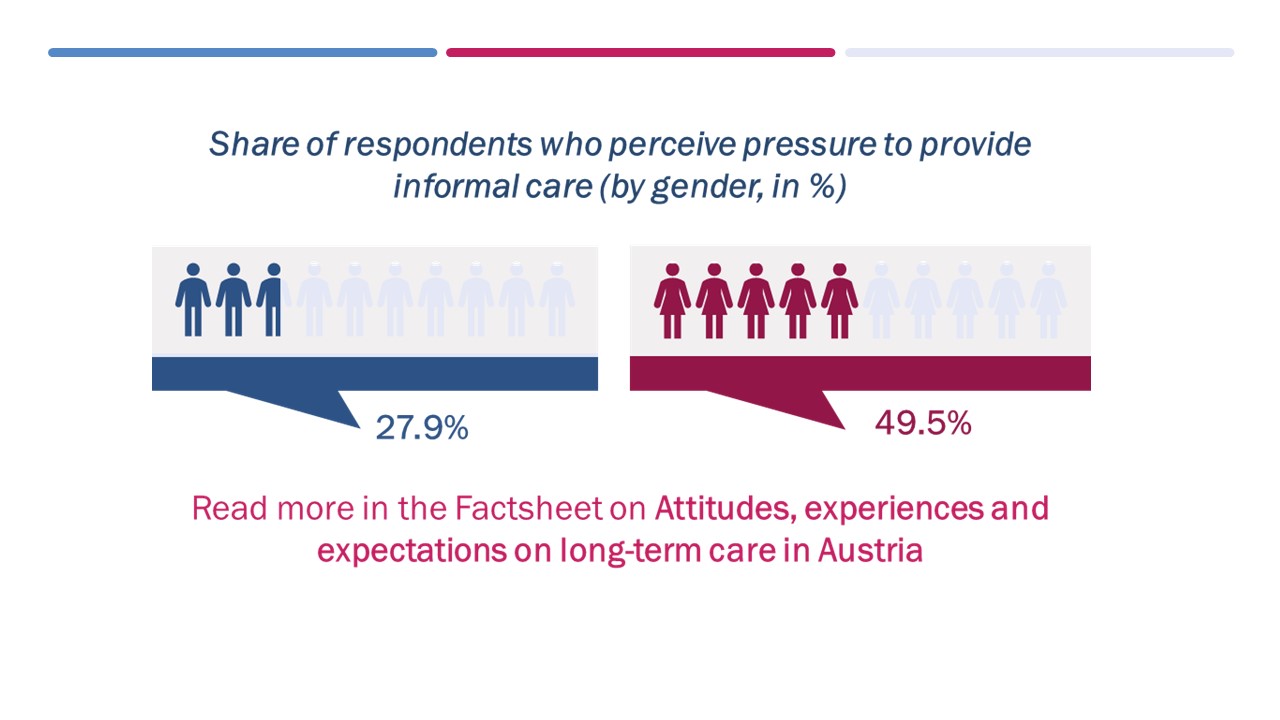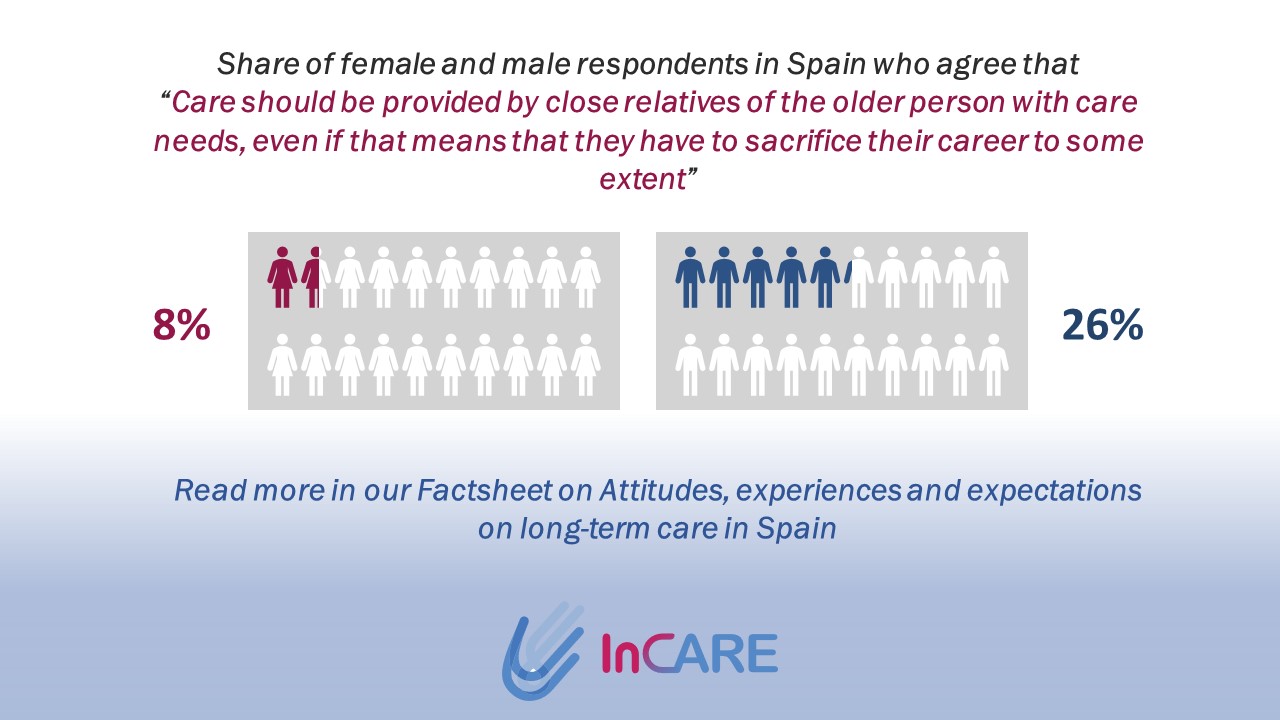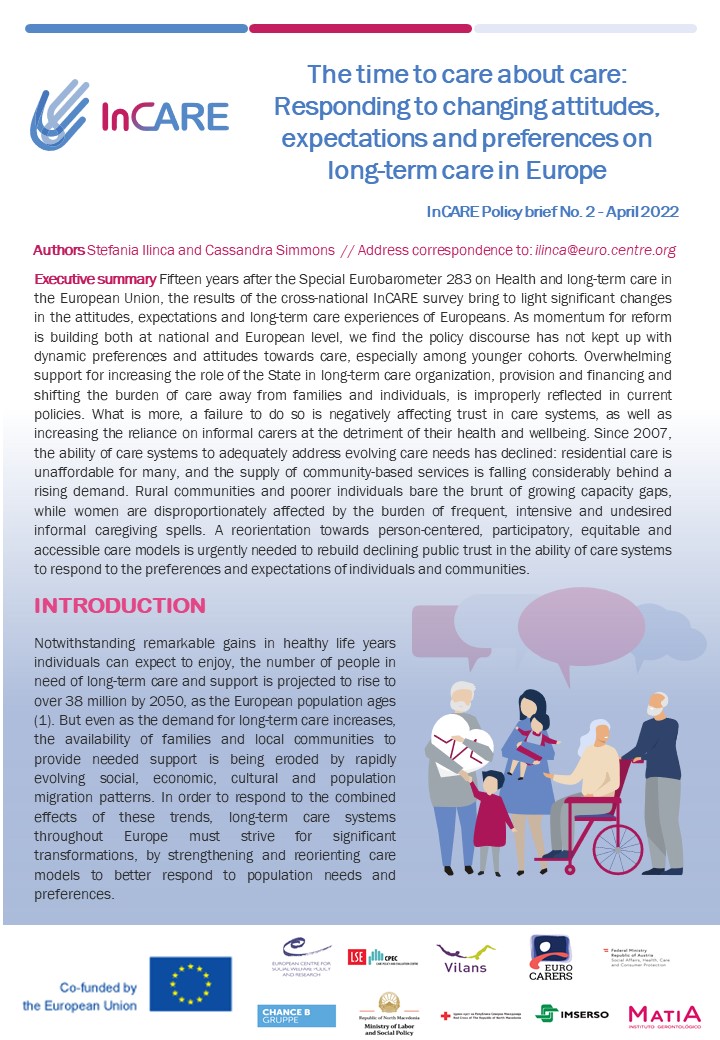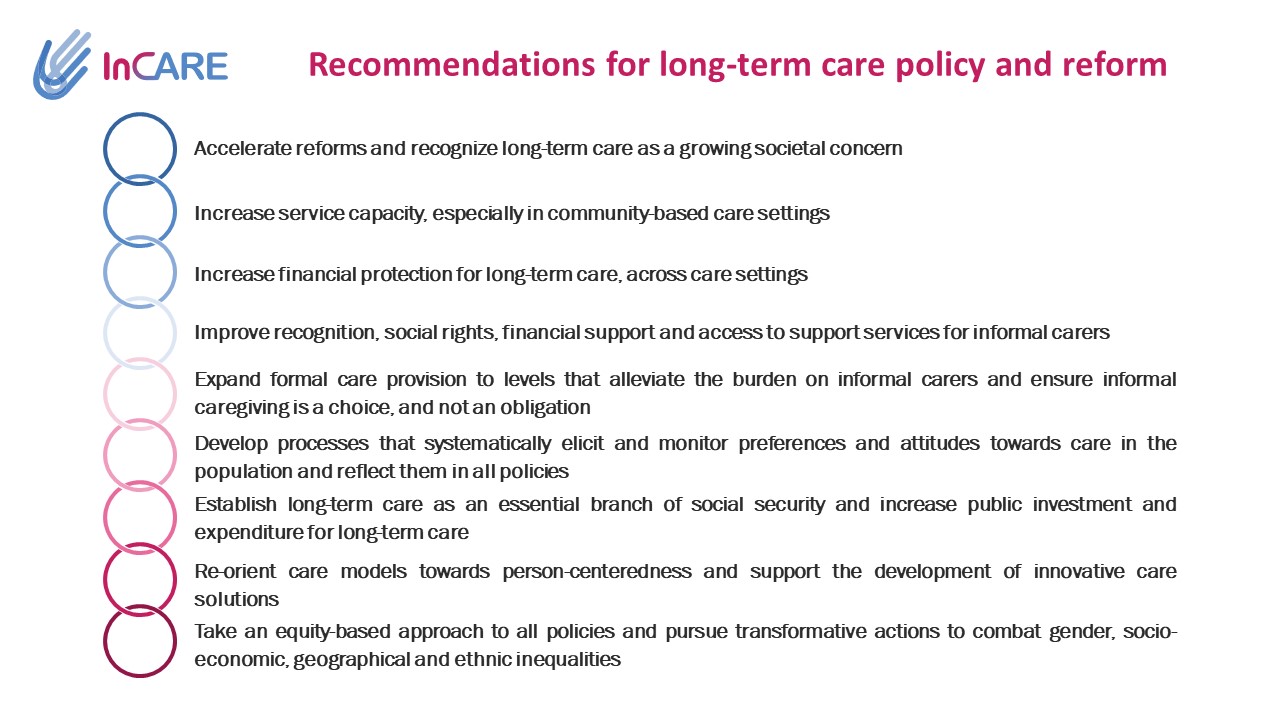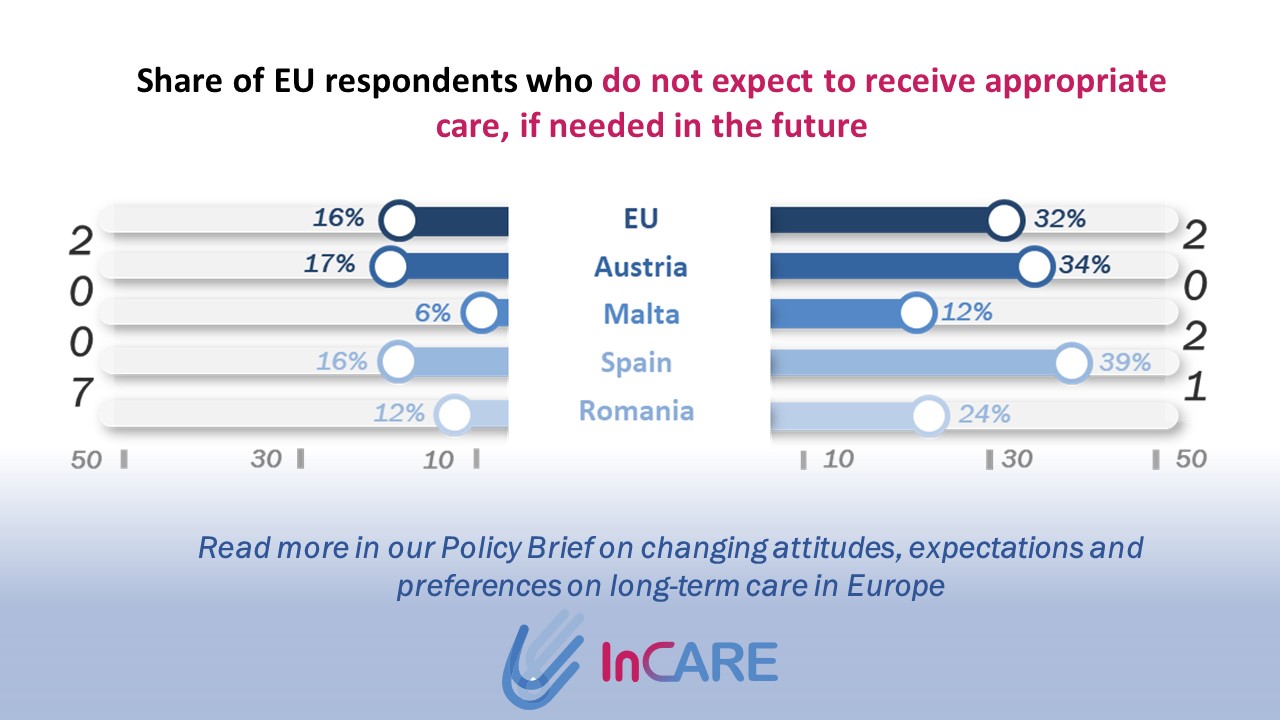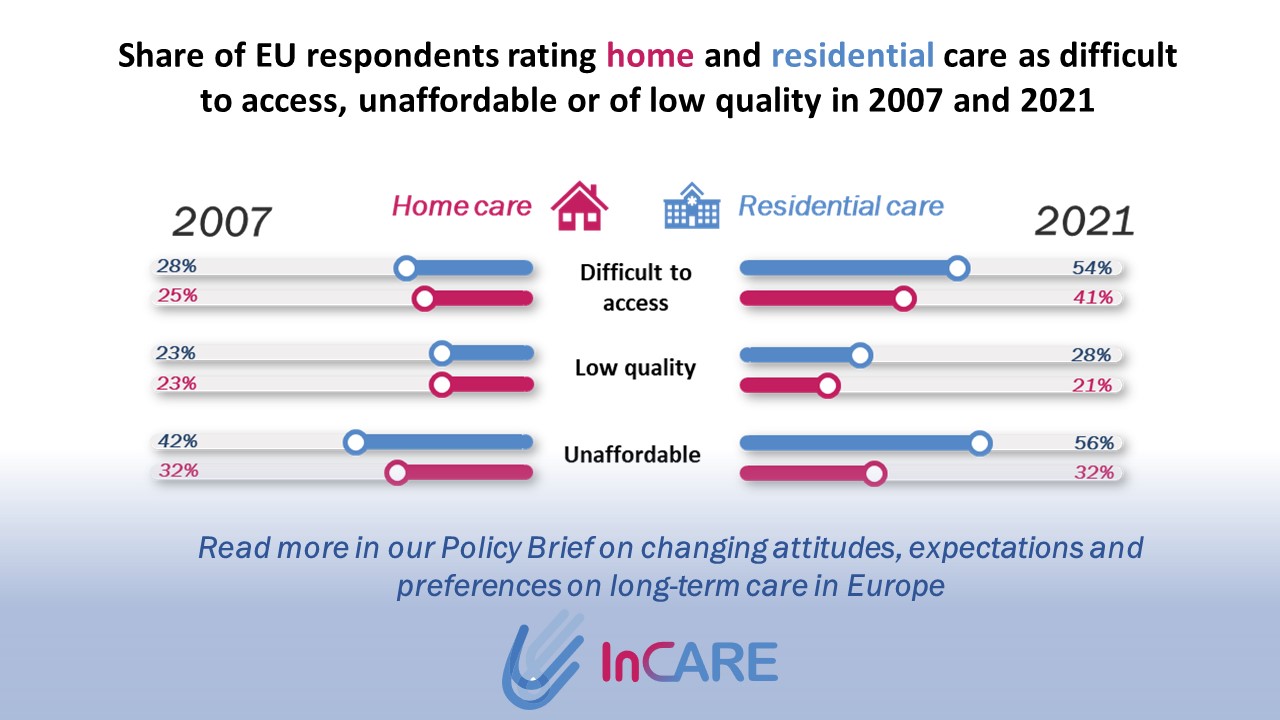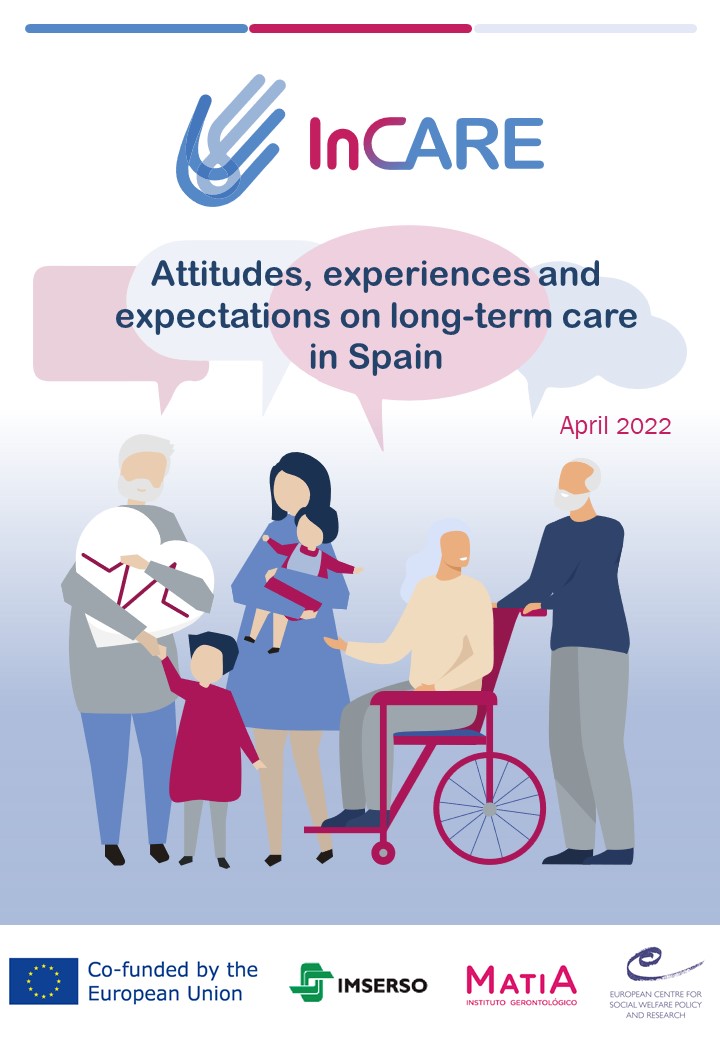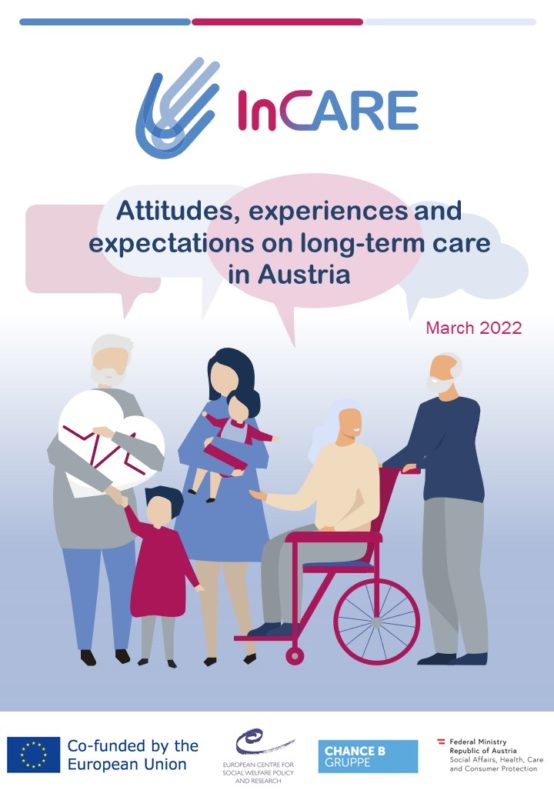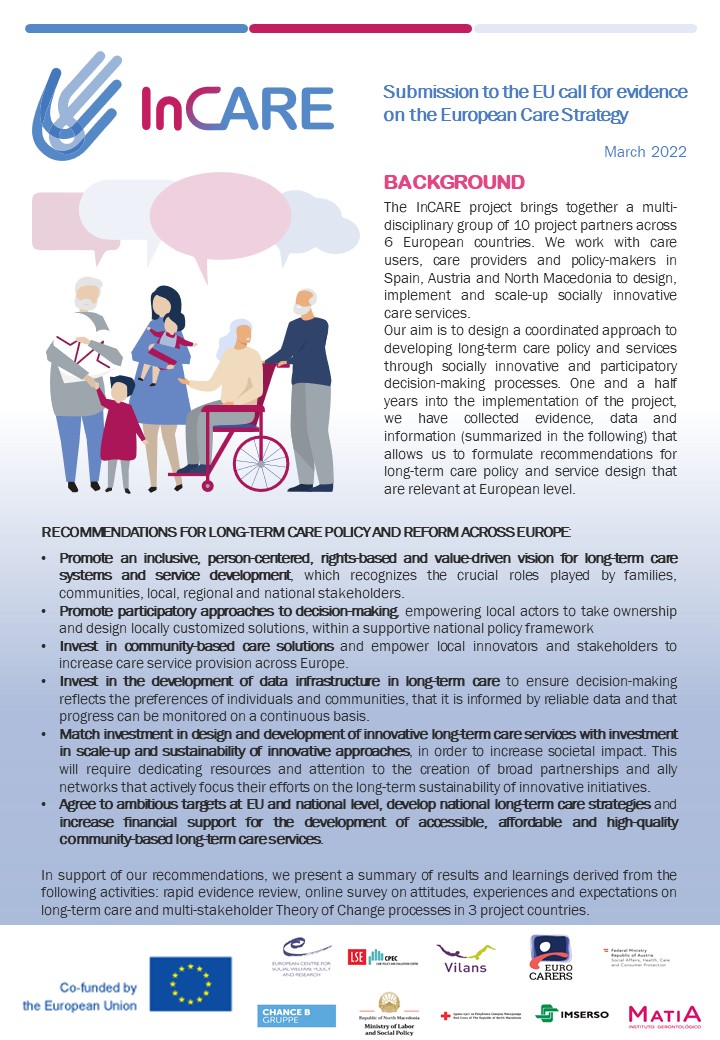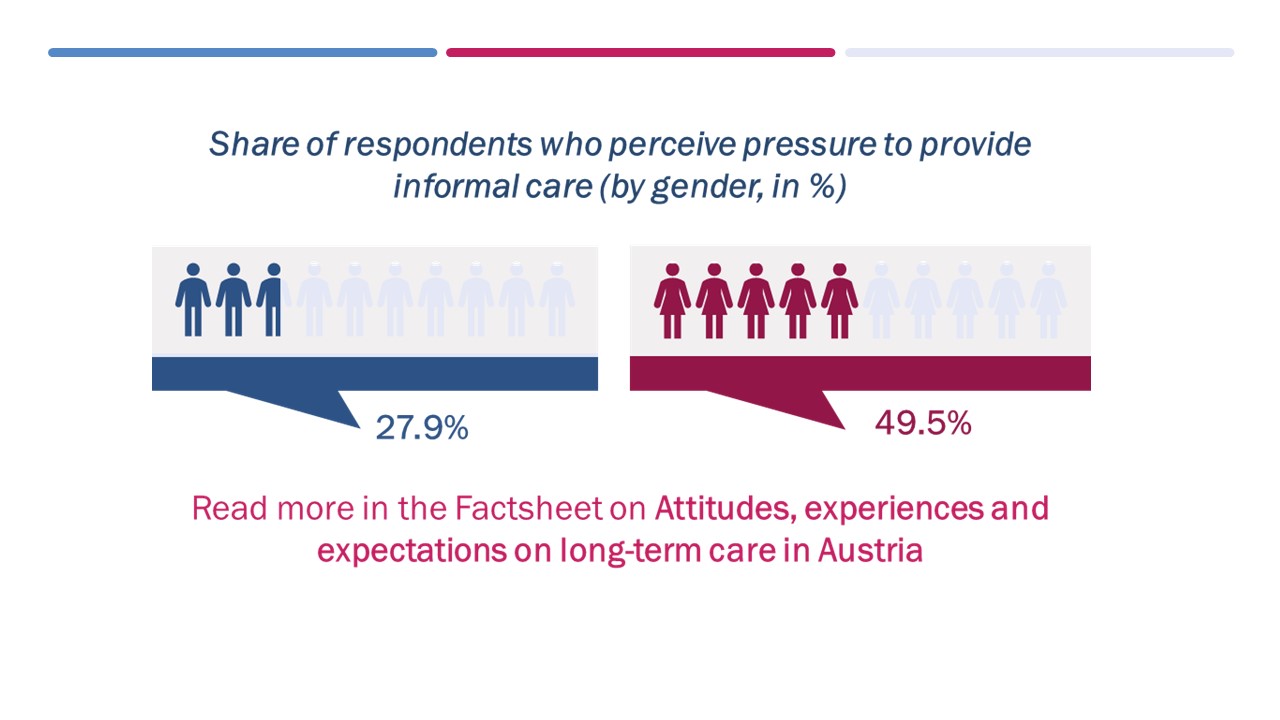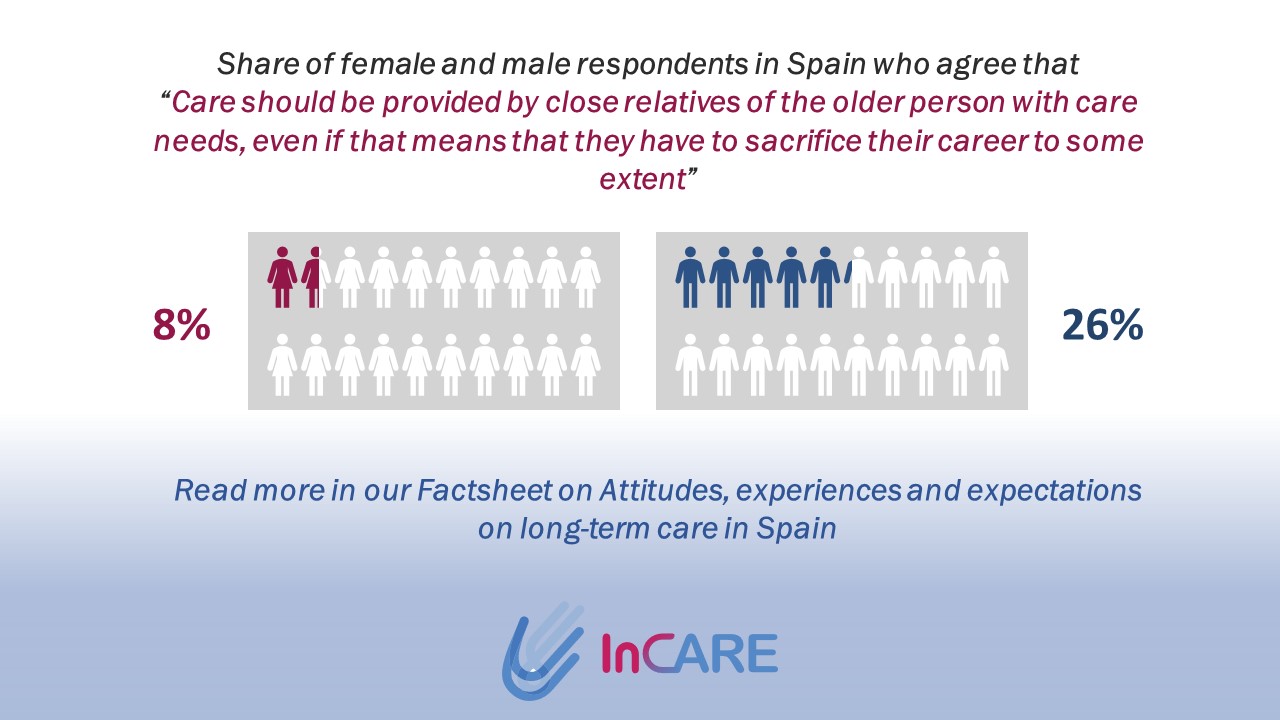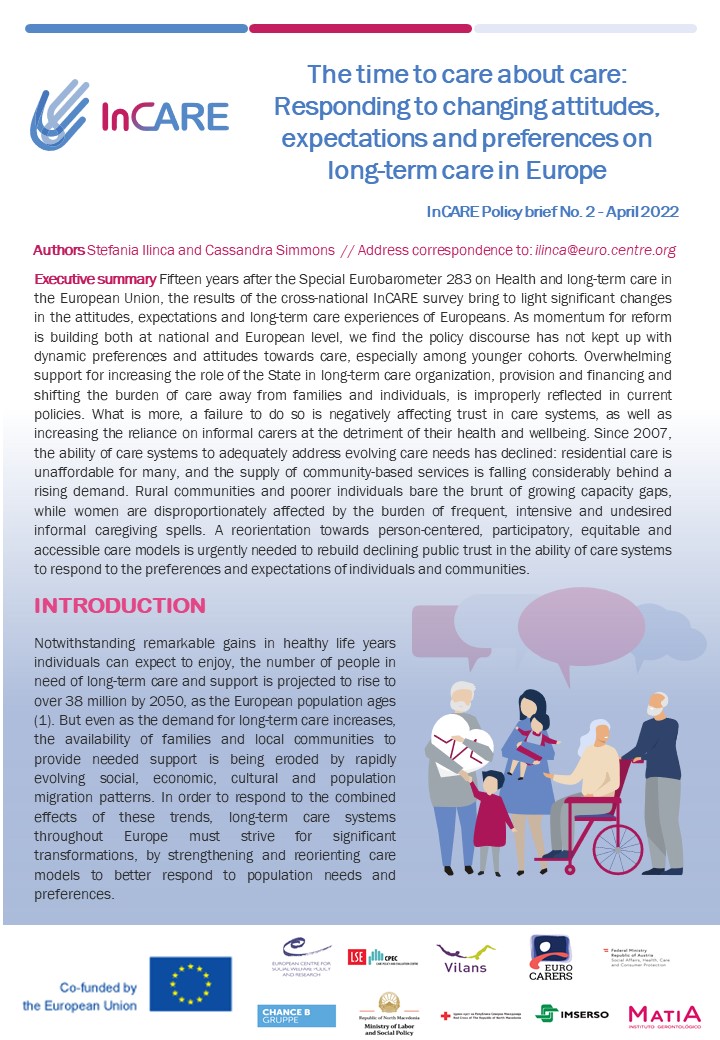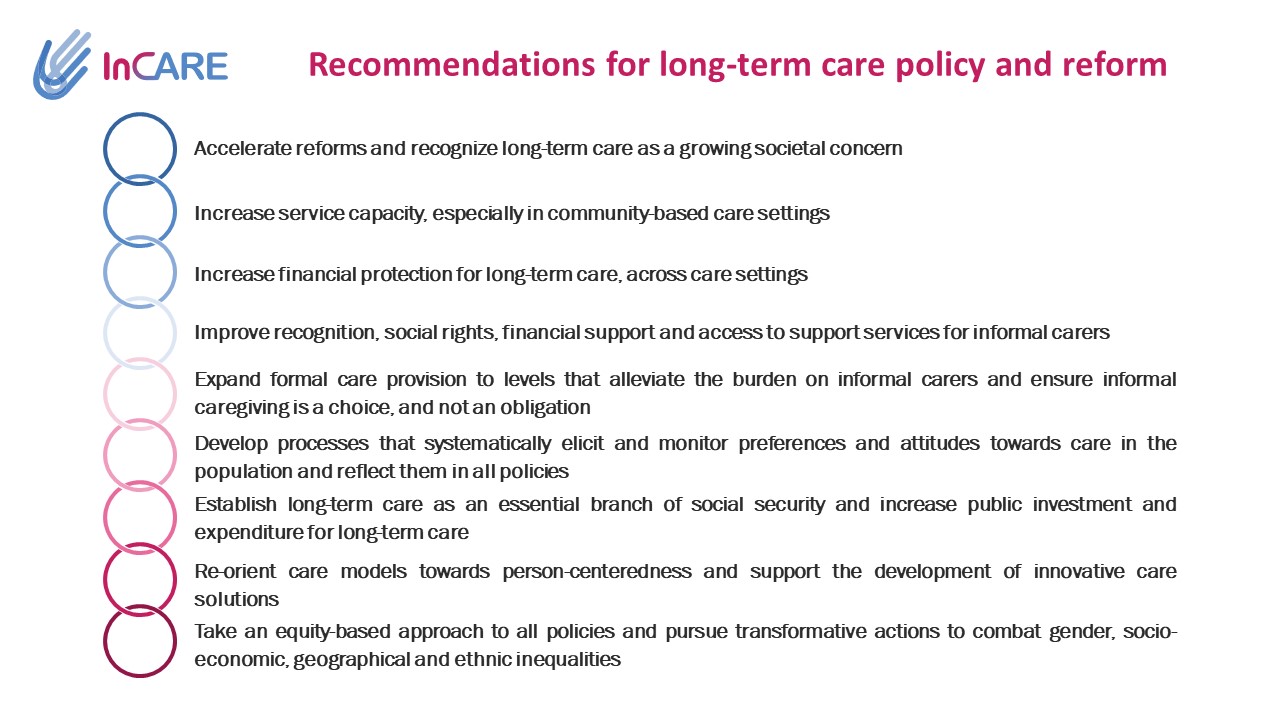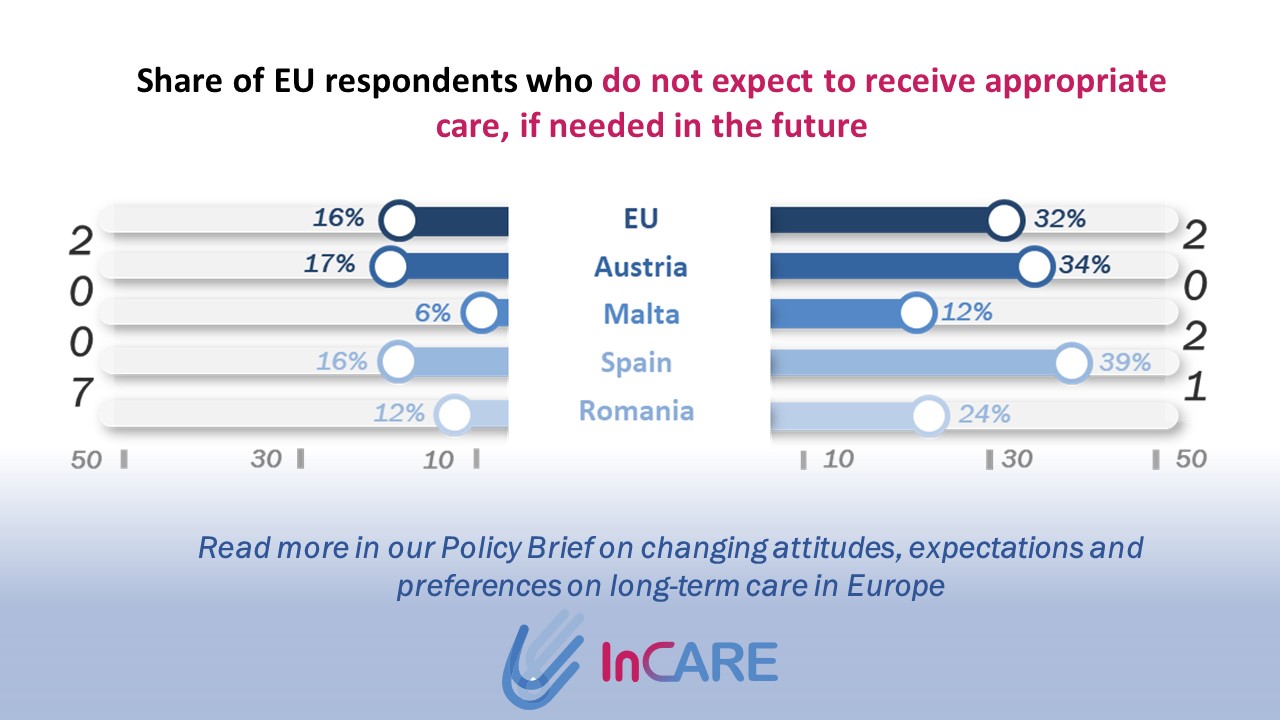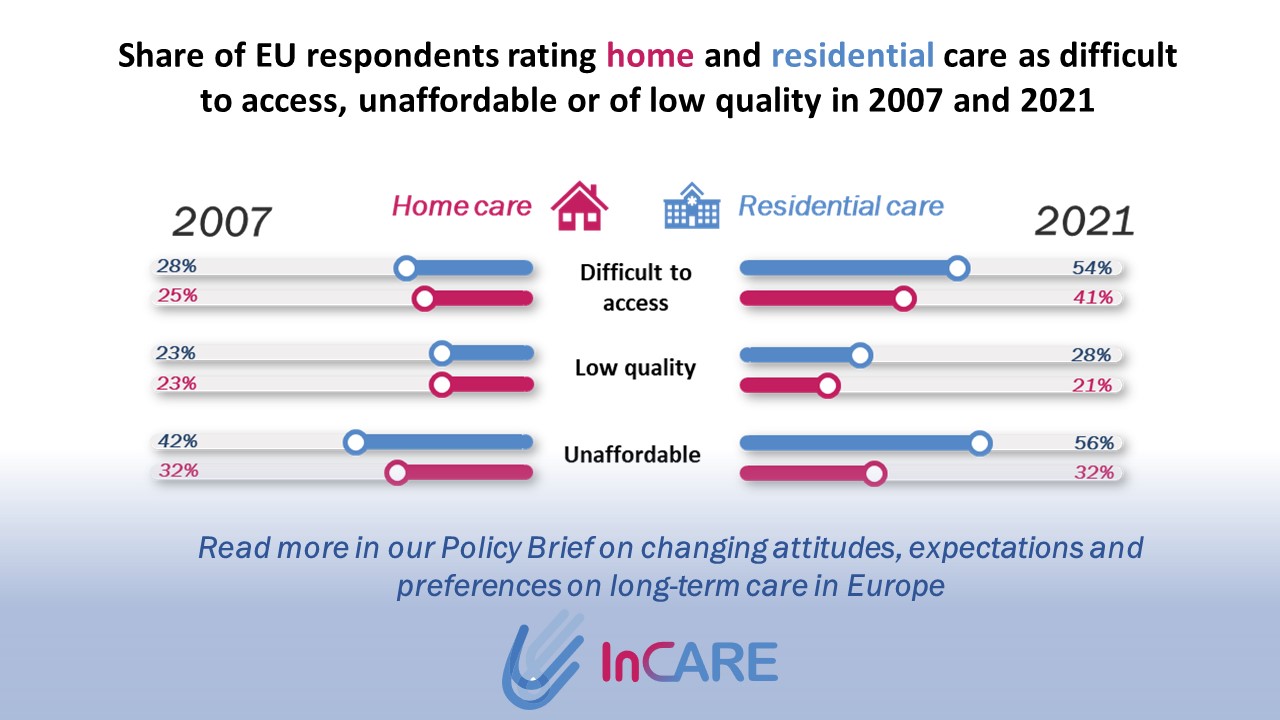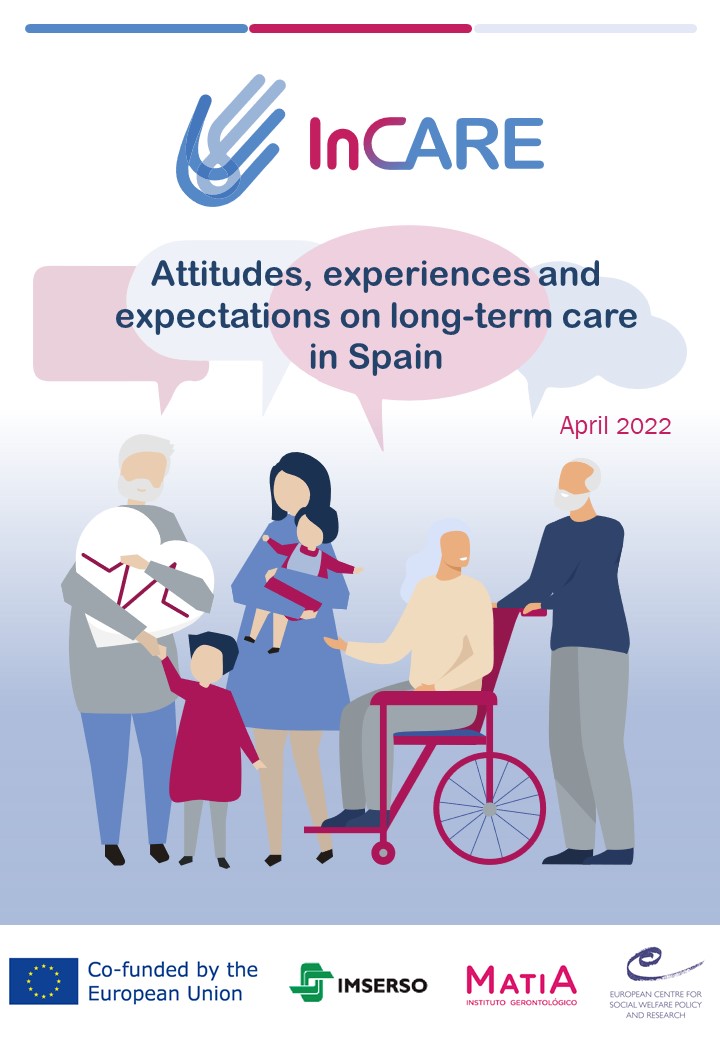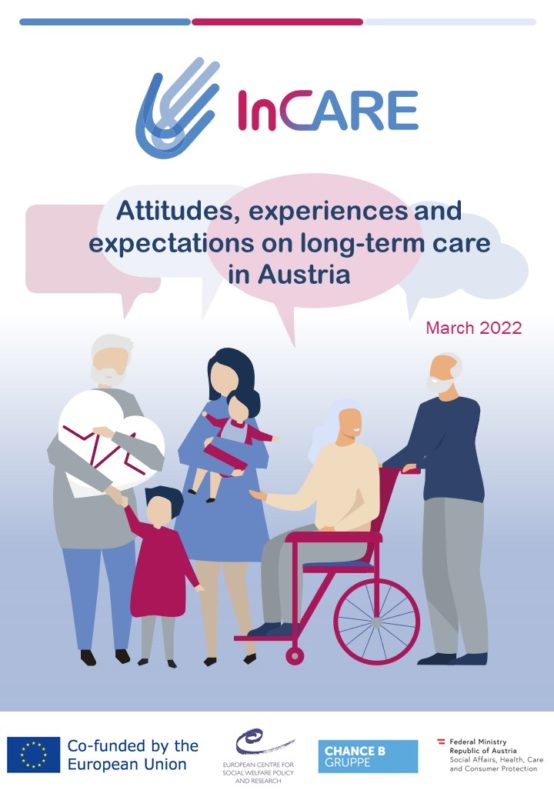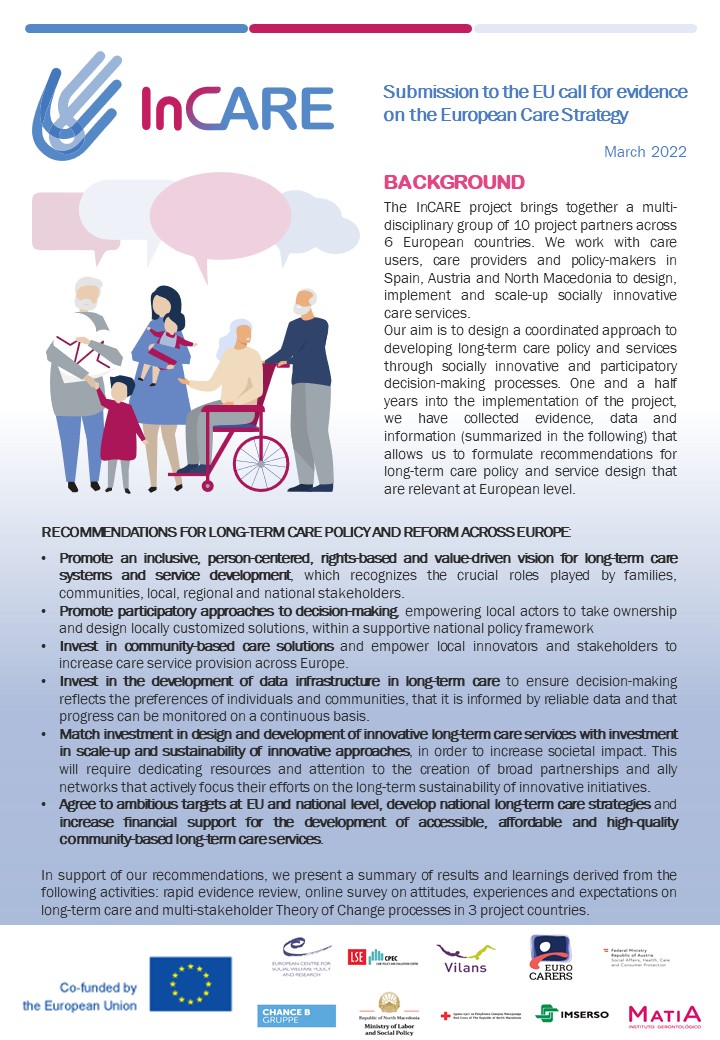 "Given the current state of care facilities, I would prefer to take care of my parents/loved ones at home and if I should require services I would prefer to be taken care of at home. The way I view care facilities in their present state is that these facilities provide everything needed to keep a person alive but greatly reduce their quality of life (e.g., loss of dignity, reduced access to meaningful activities and social interaction, loss of agency etc.). I believe it is practical, feasible and in governing bodies best interest in the long term to improve quality of care in these facilities. We now have good evidence for activities/programs that can improve wellbeing and physical health in older adults. We should be utilizing this evidence to improve the lives of older adults. If the quality of care provided in these facilities drastically improves, I would view this as the preferred option. But we are not there yet."
[translated] Sacrificing one life for another seems unacceptable to me. Everyone should be able to benefit from quality, professional services.
[translated] Let's not abandon the elderly, they do not deserve that.
[translated] These studies are interesting, but [I do not know] whether the obtained results will have an impact or be used by the competent institutions, in the direction of improving the situation with provision of care to the elderly… We have low incomes and therefore we do not have the opportunity to resign or pay for caregiver or nursing home services… nor do our parents have such pensions that can cover their expenses to stay in a nursing home, where they will live comfortably and be treated with dignity …
[Translated] There are now already too few caregivers and nothing is done about it! How will that be in 10 years ?!
Thank you for dealing with this study as it will help many people.
[translated] Additional taxation for end-of-life care is not equitable, considering that people already pay for health insurance. It would be necessary to eliminate corruption in the national health system, increase the quality of services and put a stop to the capture of the national health system by private entities who misappropriate funds that should be invested in our health, turning them into personal profit.
[translated -excerpt] I would like to see society organise a systemic way of funding care for older people in their own homes for as long as possible, and then in institutions when they need it. Funding should be provided through long-term contributions to an individual's fund, as for a pension, or through insurance. The problem of paying for care for the elderly is a major problem, and the hardship and burden on the person being cared for and on those close to them is great.
[Translated] Support and training for family caregivers is needed in many ways.
[translated] Well, I hope that caregivers get a protected or priority status – I mean at work and as workers, everyone needs us, our attention, and to some extent it feels like we are omnipotent and can care for others, care for ourselves and sometimes, care for our parents. That is wrong.