The InCARE project will contribute to the design  of a coherent and coordinated approach to the development of national long-term care policy and care services at local and regional level, by establishing socially innovative and participatory decision-making processes.
We work with care users, care provider organizations and policy-makers in Spain, Austria and North Macedonia to design, implement and scale-up innovative care services, with the ultimate goal of improving the well-being of older people and their families and increase their access to adequate and affordable care.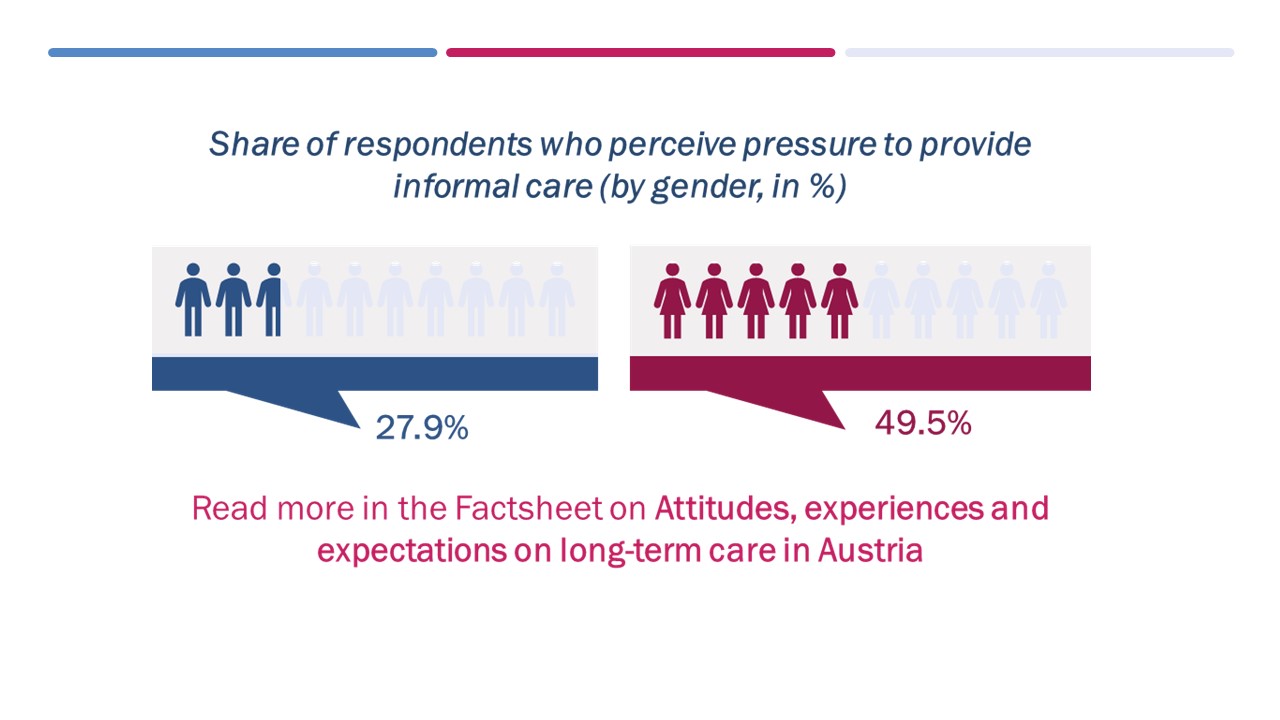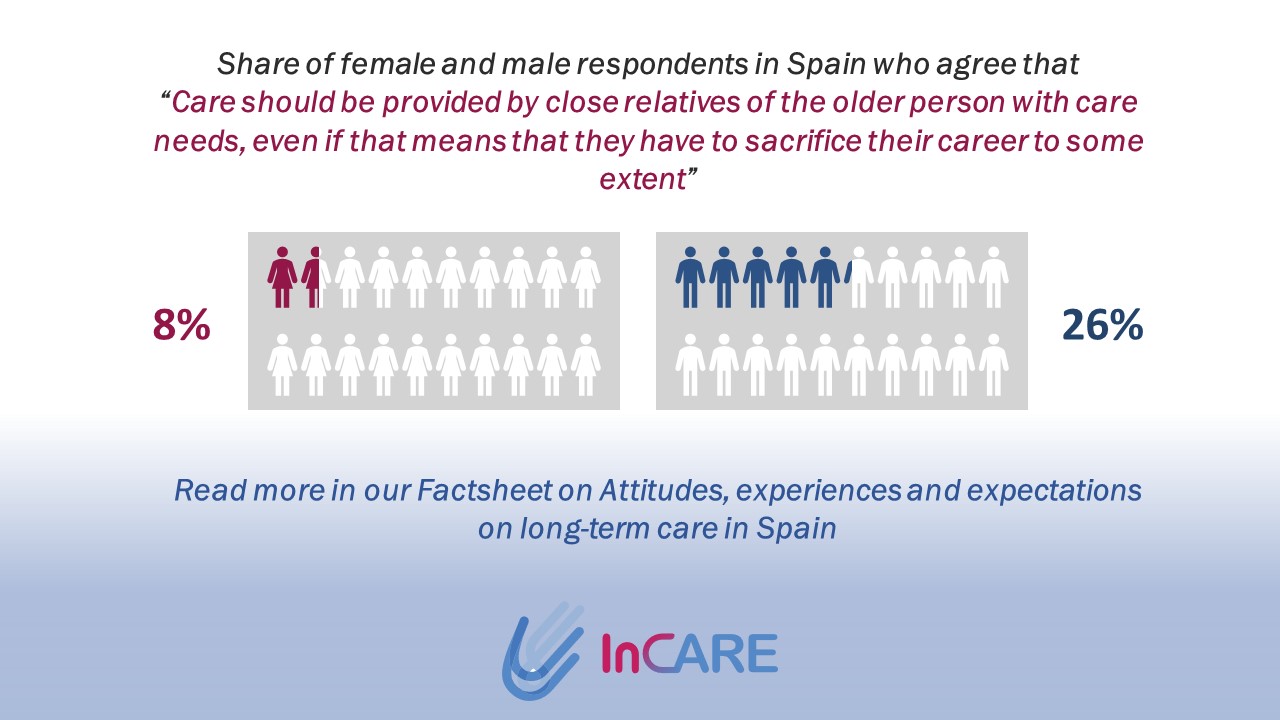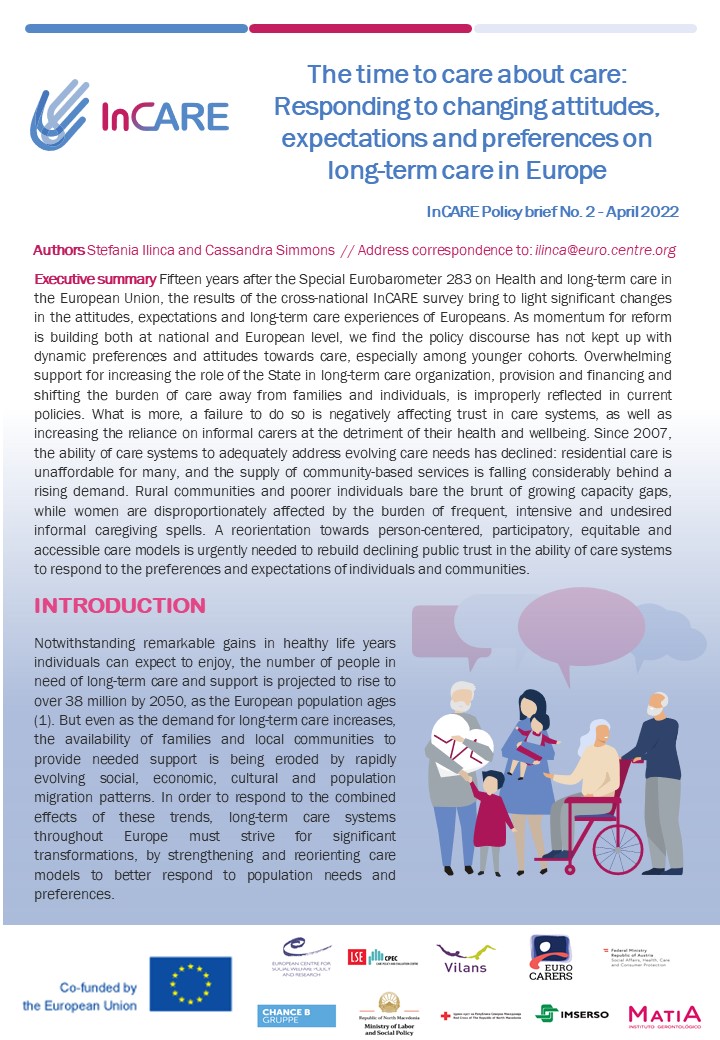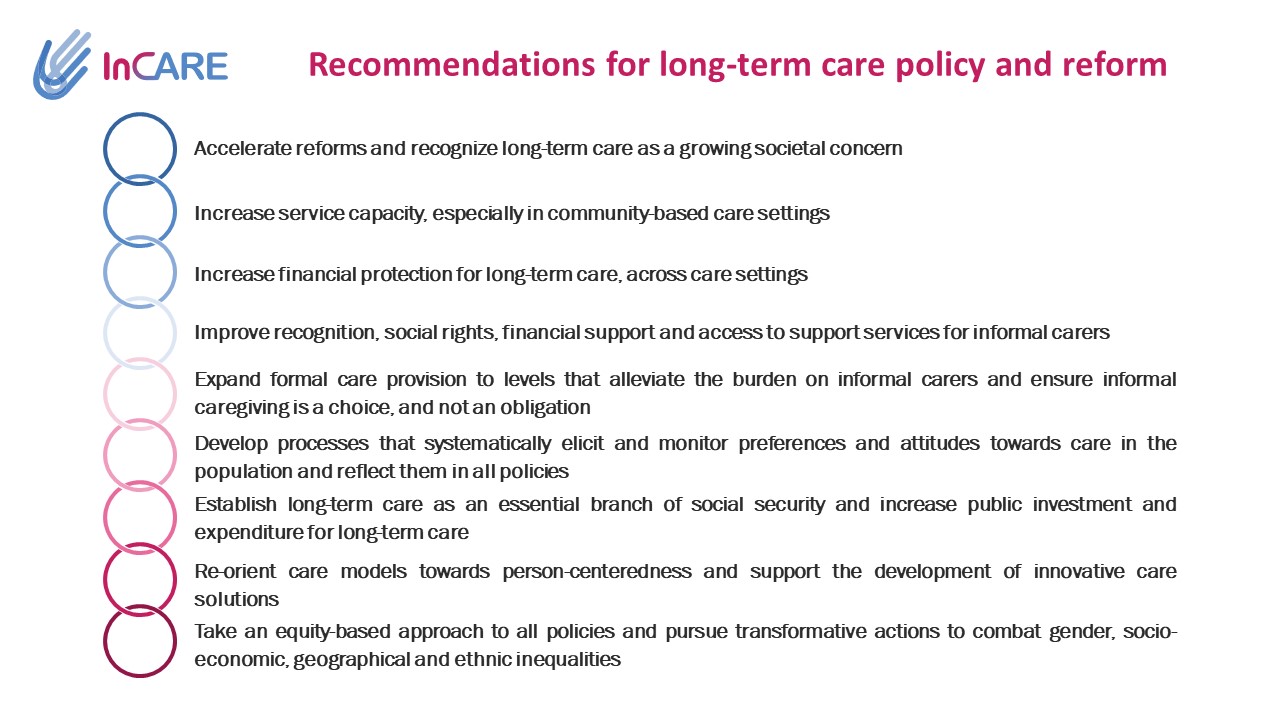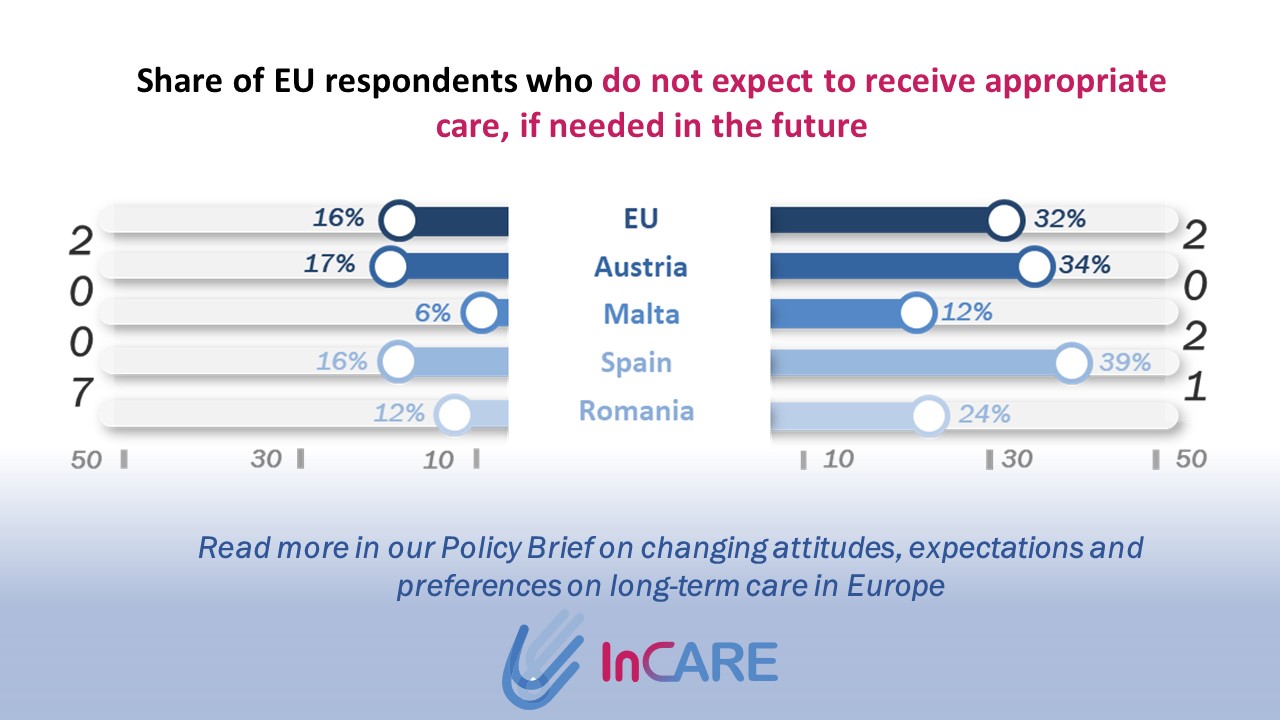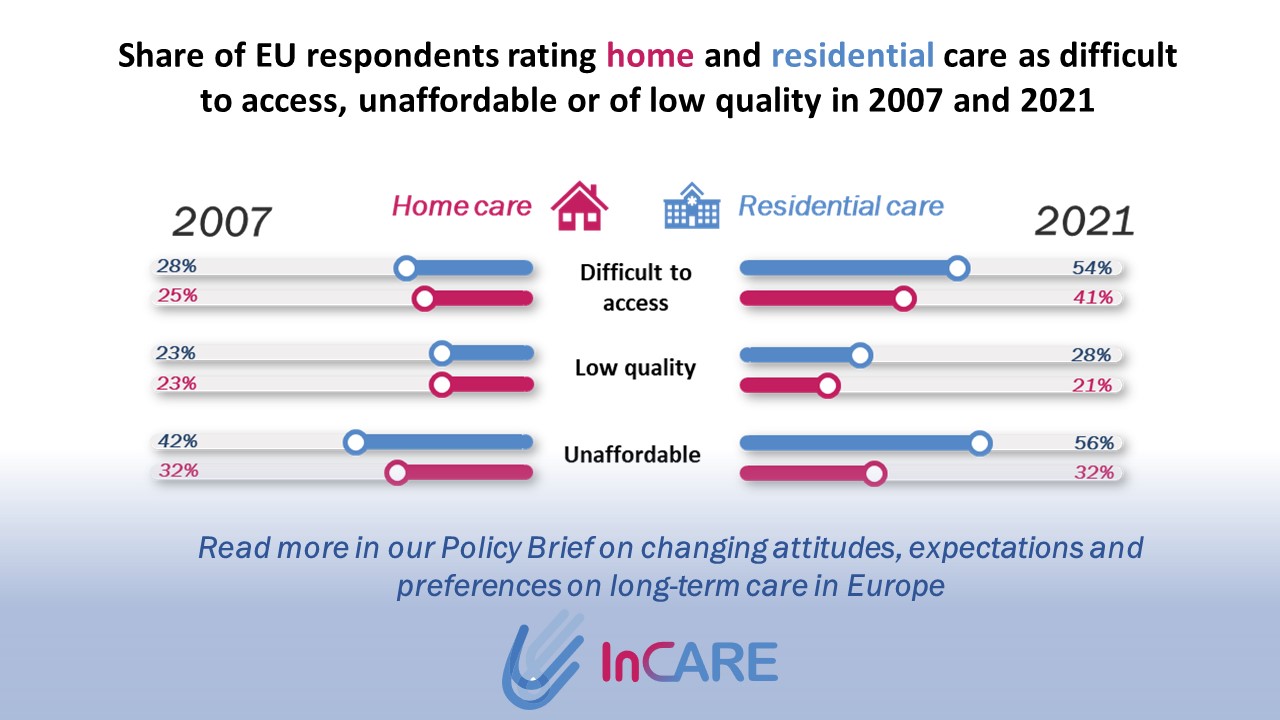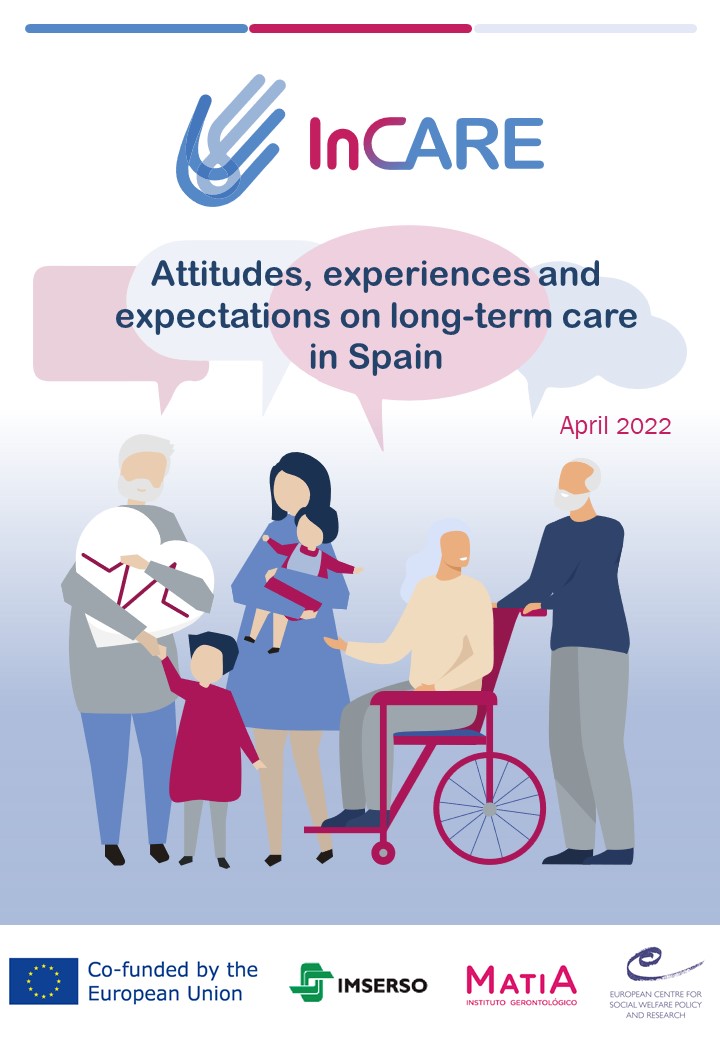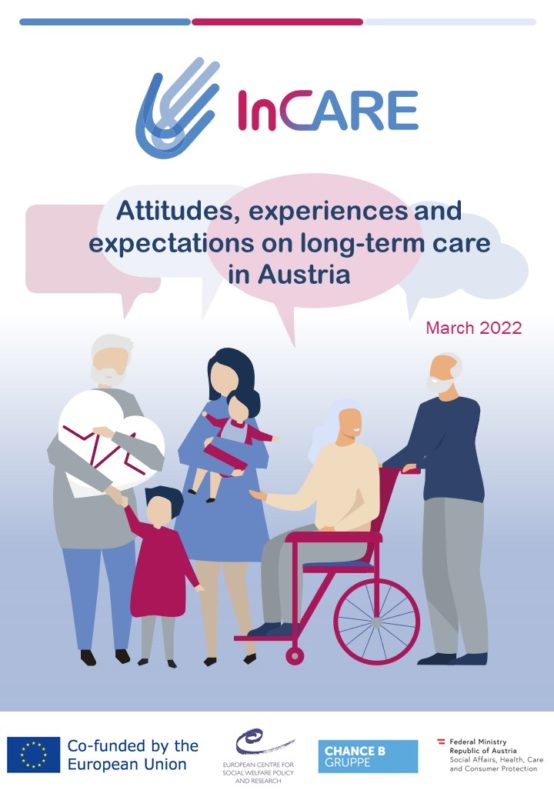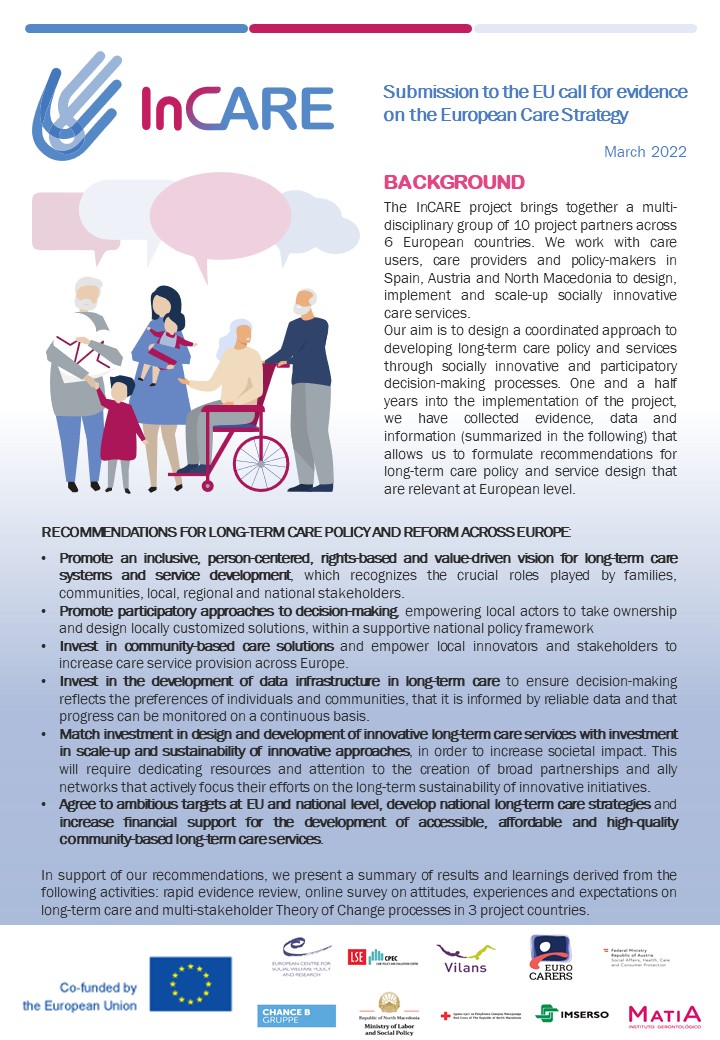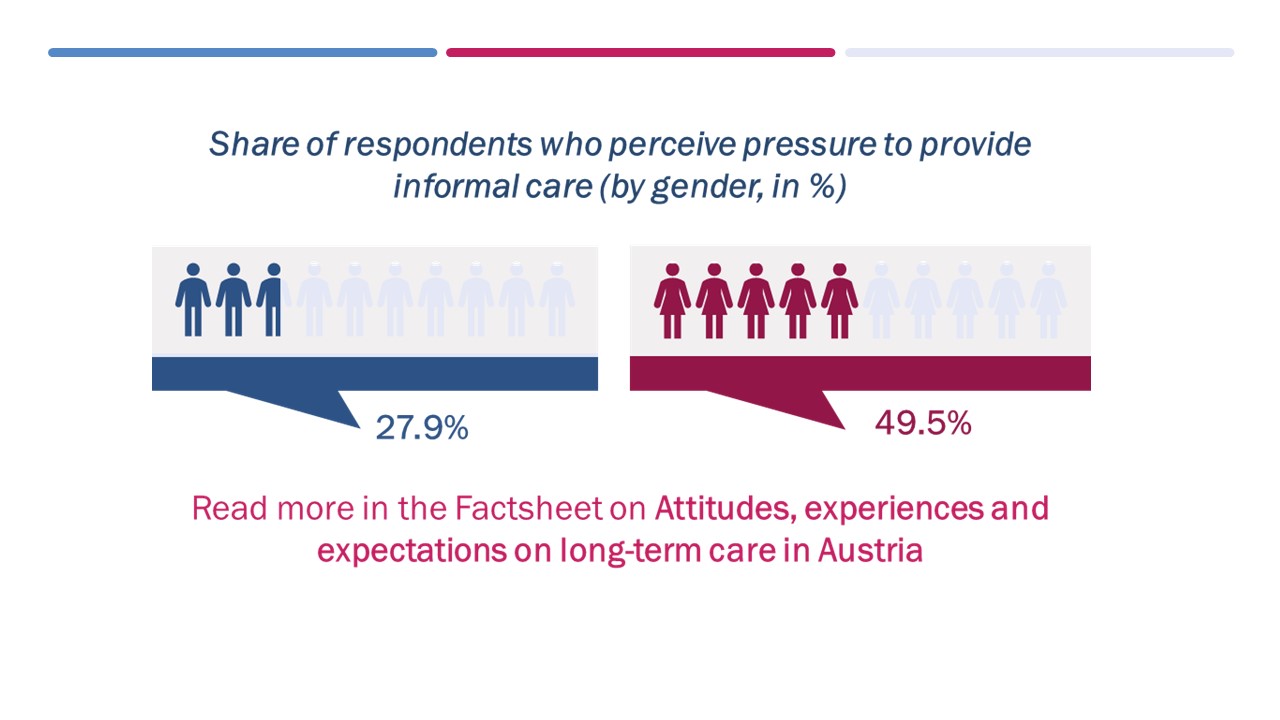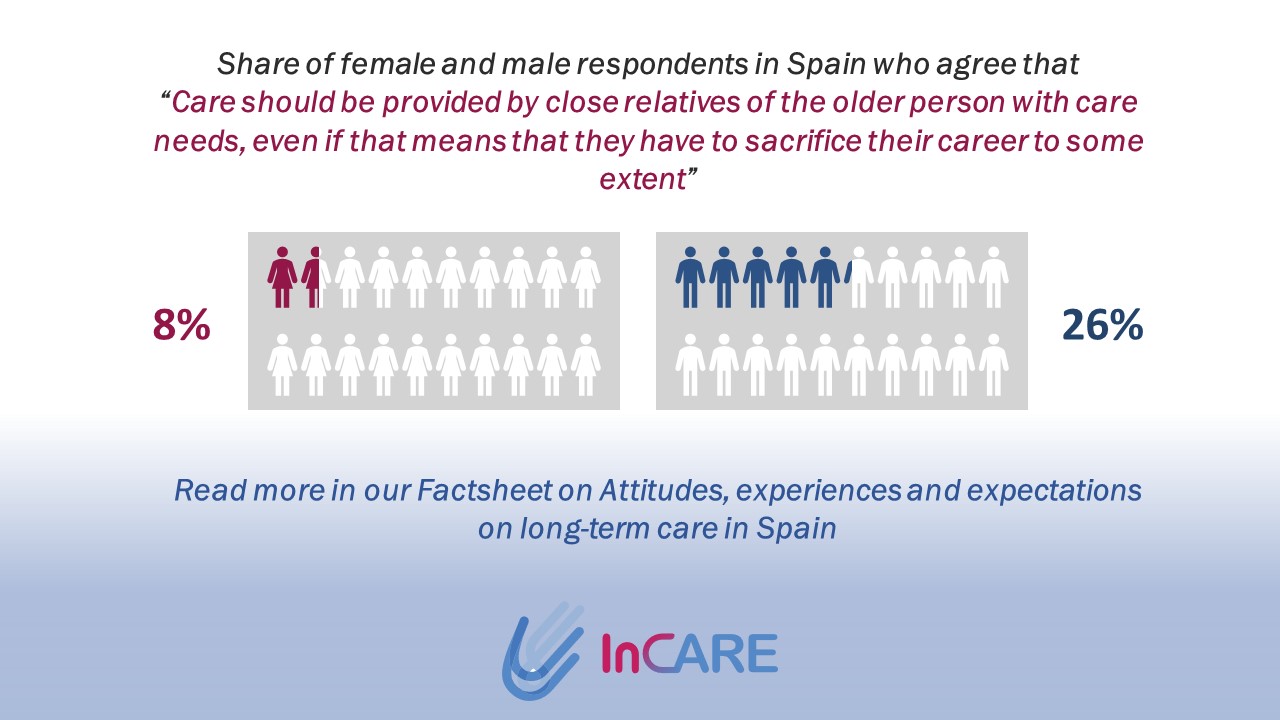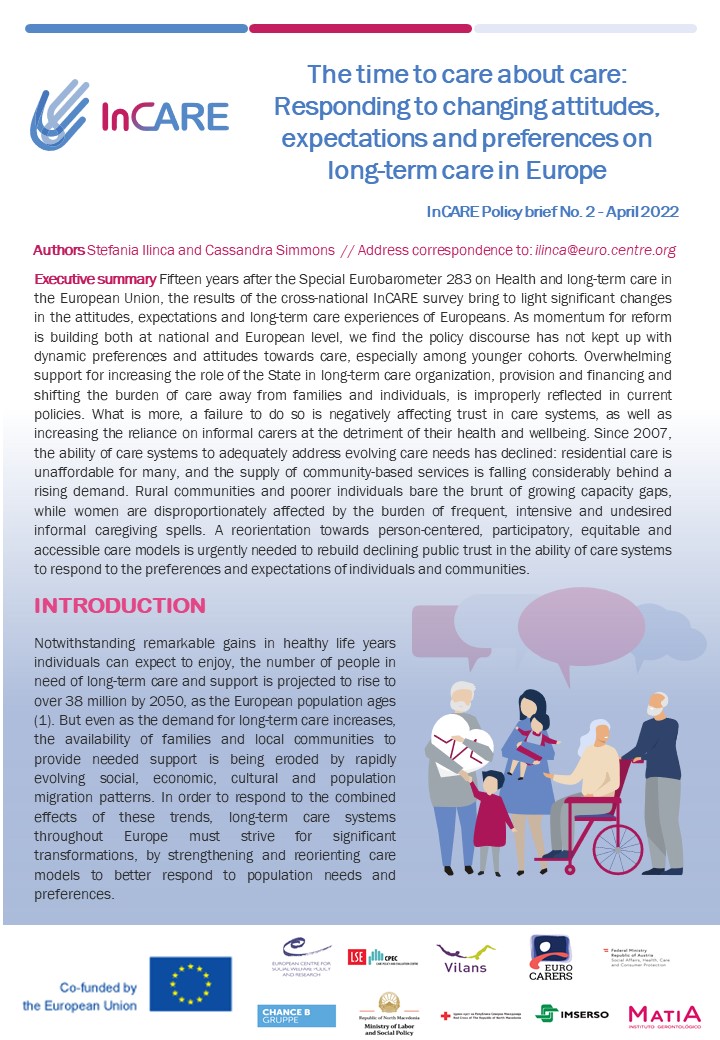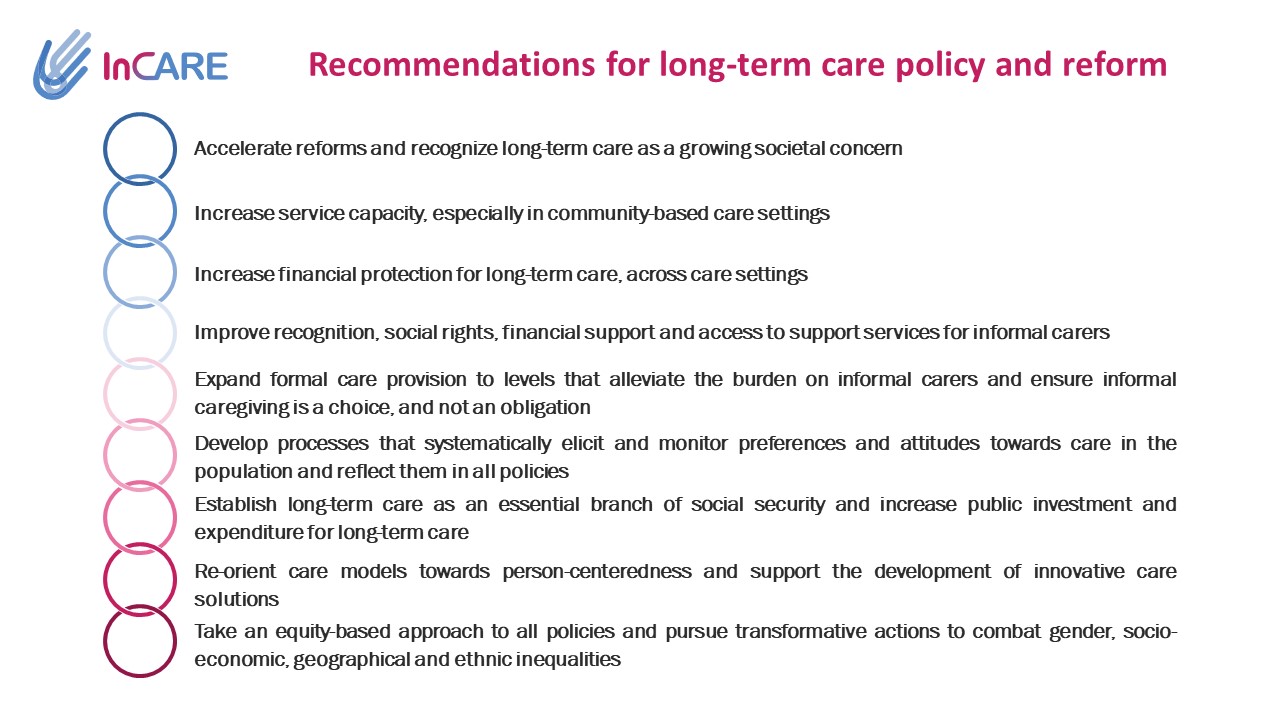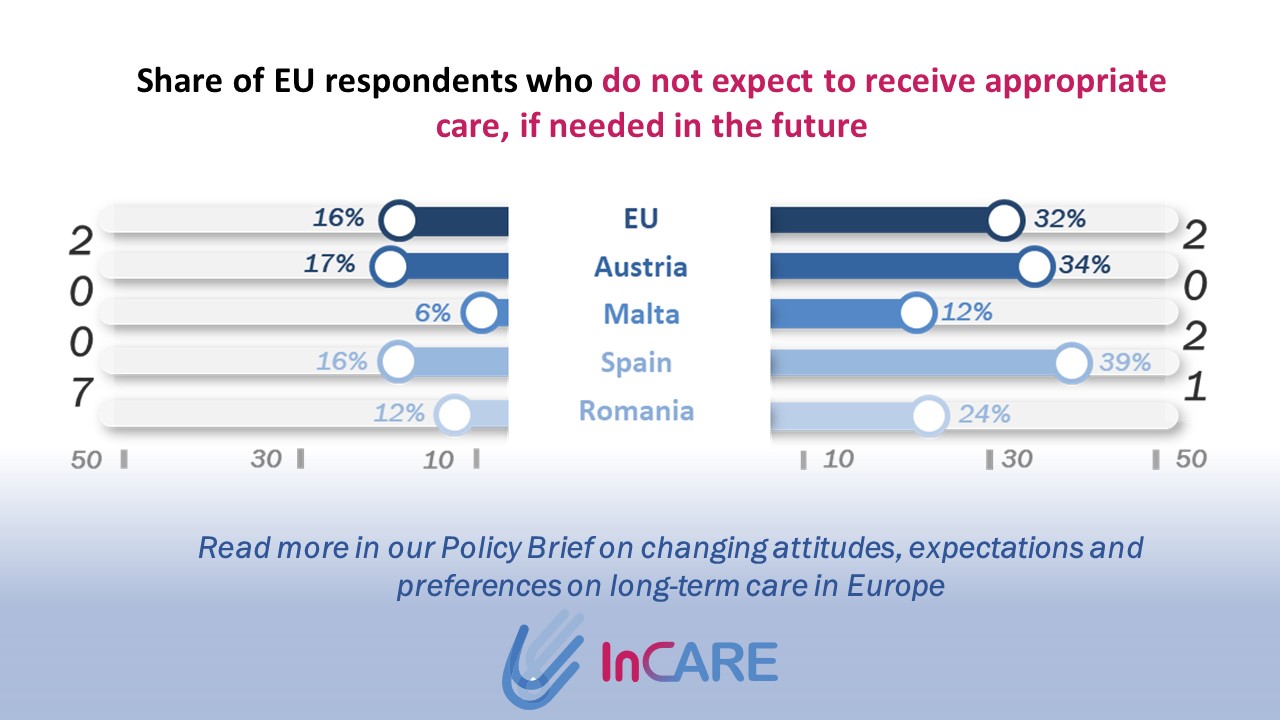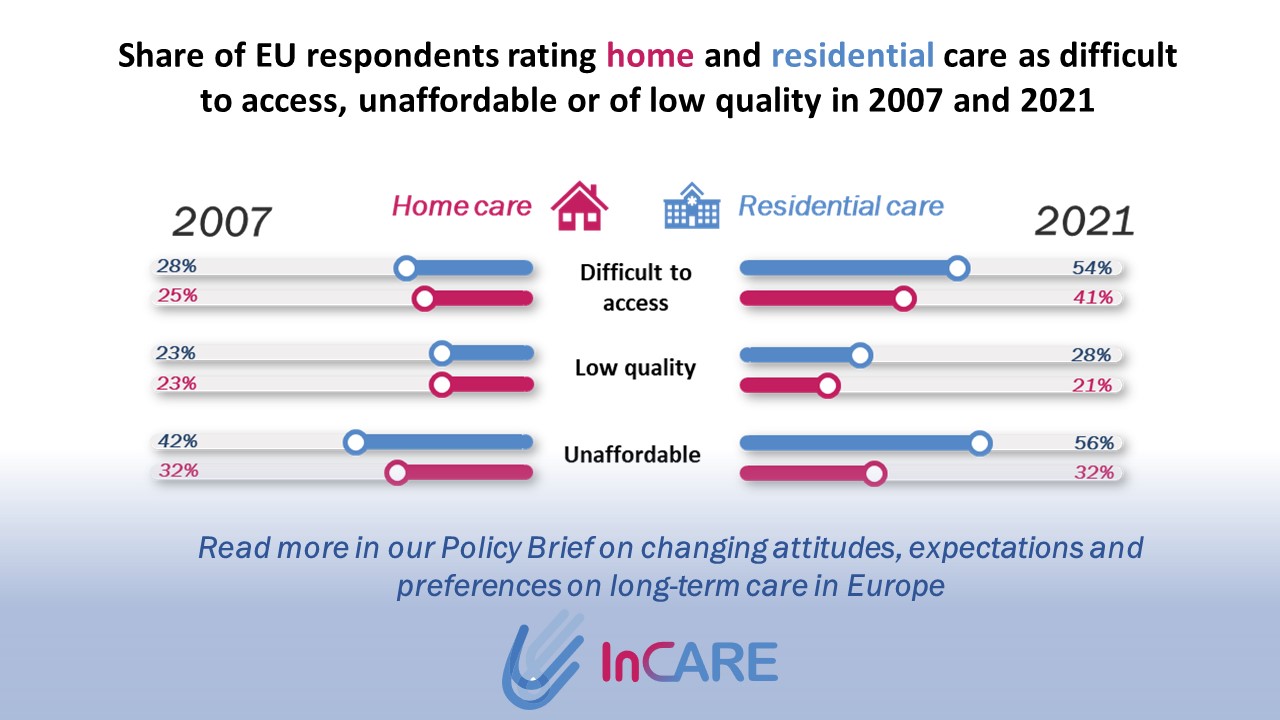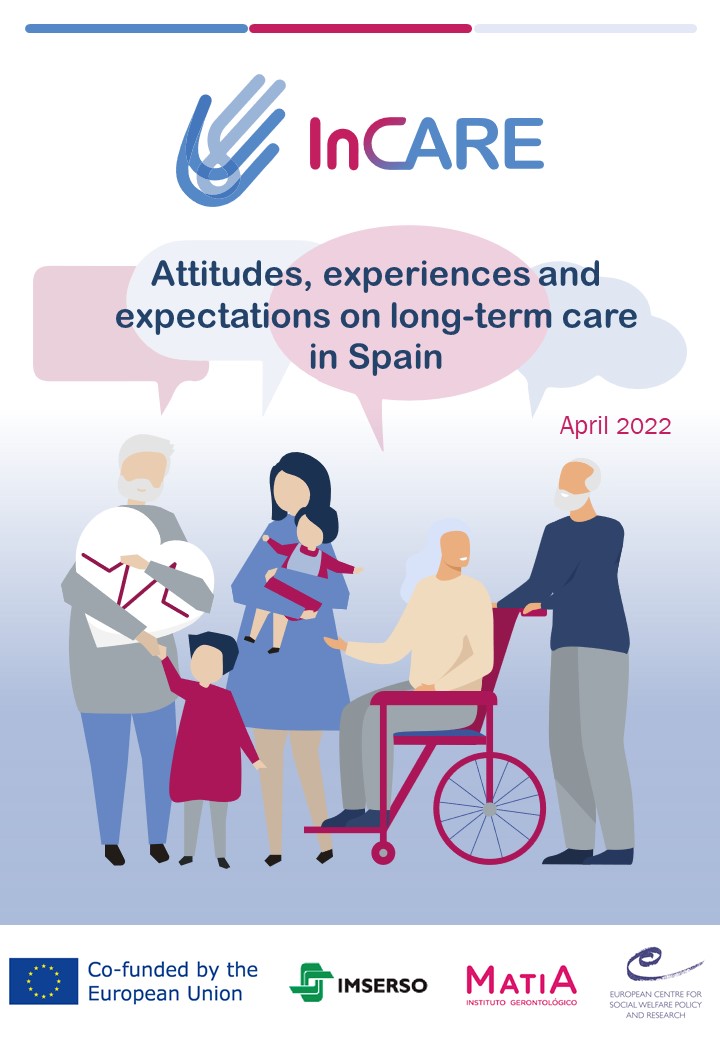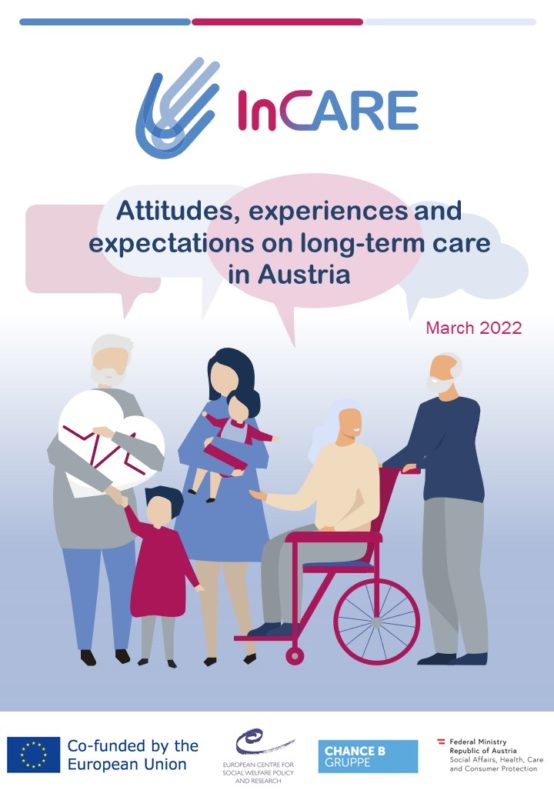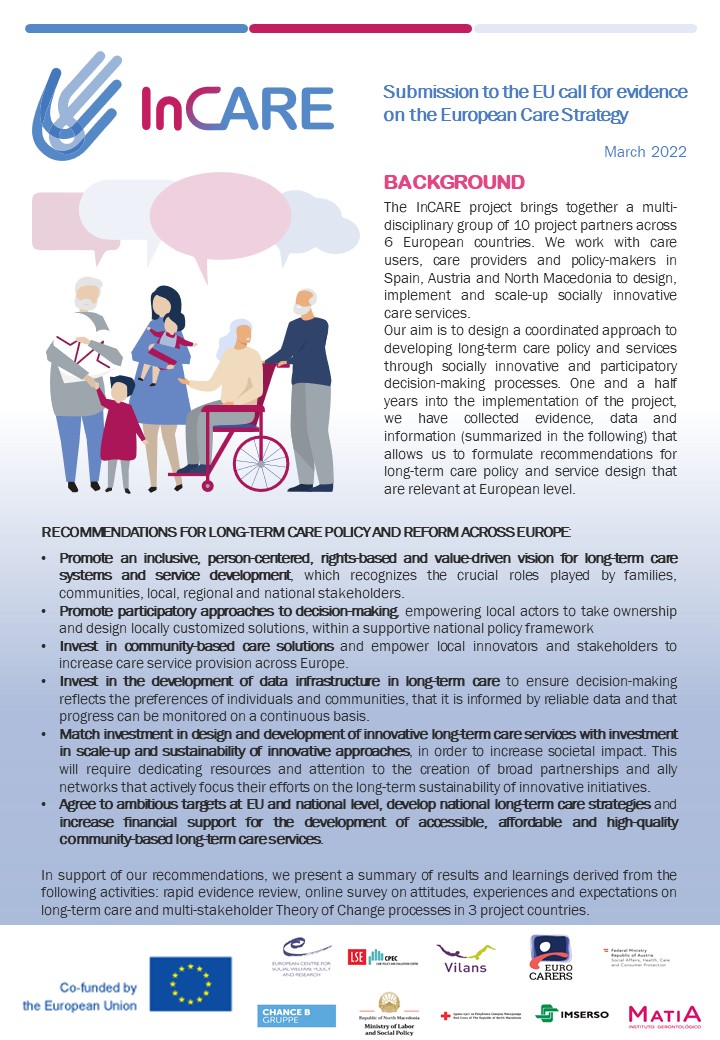 [translated] There is a need to develop care services in the country, especially home (community-based) care as well as mental health, rehabilitation and recovery, and palliative care services.
I have Parkinson's Disease and I dread what the future holds for me physically and mentally.
[translated] In general, the state should take care of the financing of care services and introduce a system for quick access to emergency medical care.
Thanks for keeping this in the public eye. No easy answers, I'm not sure I agree with all of mine today, but we must keep trying!!
[translated] Sacrificing one life for another seems unacceptable to me. Everyone should be able to benefit from quality, professional services.
[translated] Centers for socializing of the elderly should be provided, for playing chess, knitting, and so on; because after they retire they are at home all day and have no communication with other people.
As a person caring for my spouse I receive a payment from my social protection department to cover my role. This payment amounts to less than 1x€ per hour as I'm needed to be there 24 hrs per day to assist 365 days per year. I think I should receive a better benefit to do this task.
Thank you for dealing with this study as it will help many people.
[translated] Additional taxation for end-of-life care is not equitable, considering that people already pay for health insurance. It would be necessary to eliminate corruption in the national health system, increase the quality of services and put a stop to the capture of the national health system by private entities who misappropriate funds that should be invested in our health, turning them into personal profit.
[…] My elderly grandmother lived with my family for 25 years and she needed substantial care for the last 15 years of that. My mother was a full time carer for her and could not work. There was definitely family expectation that this would be the case. Eventually she was too frail to be at home and she lived in a nursing home for the the last 10 or so years of her life. Both of my parents mental and physical health improved substantially after that. They were still involved in visiting frequently, bringing food, doing laundry but they were also able to live their own lives. I feel very strongly that care should be provided for older people