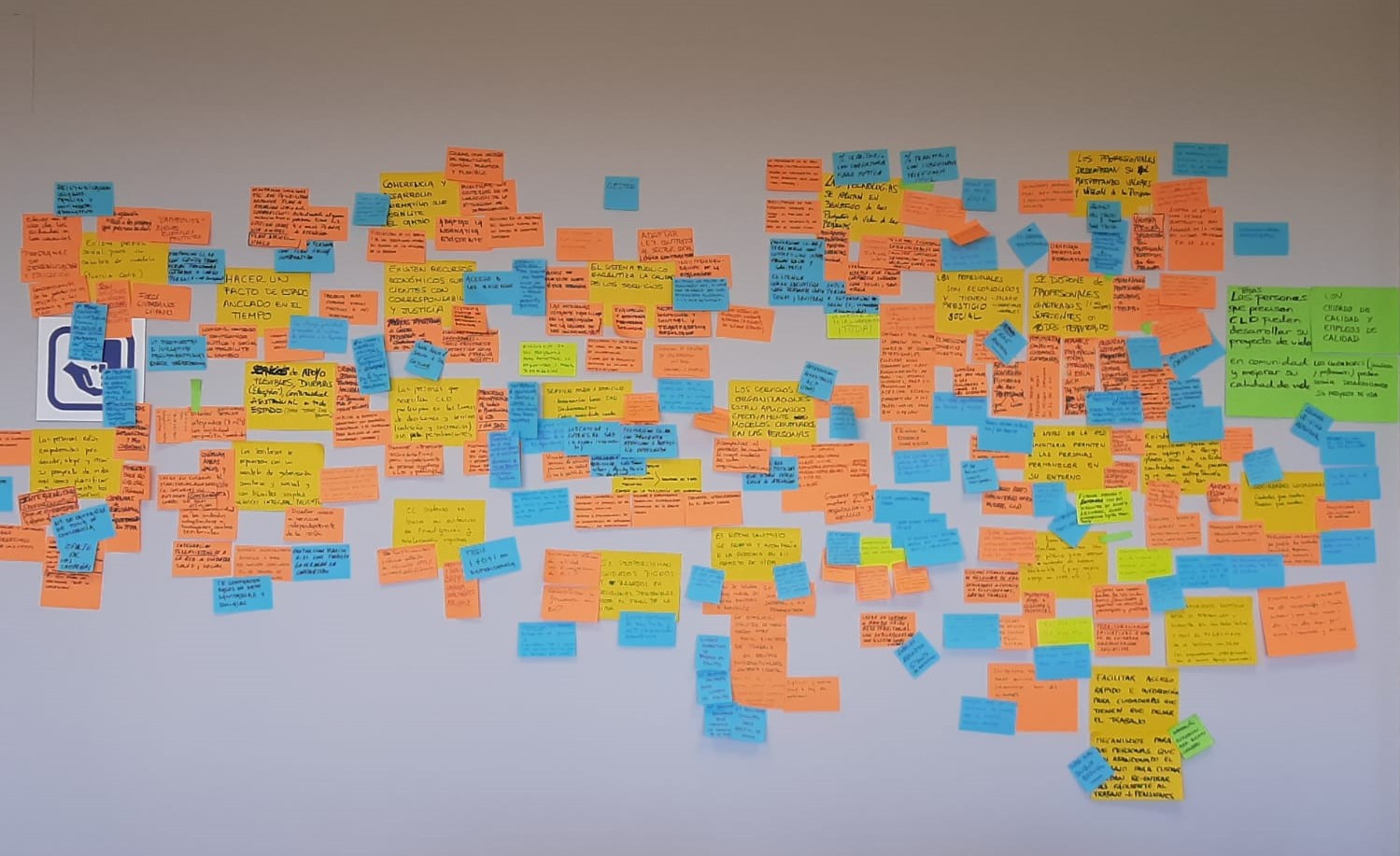 Successful Theory of Change workshop in Spain
A 2-day Theory of Change workshop on long-term care in Spain was held at Credef in Soria in November as part of the InCARE project and was attended by some thirty experts, carers and users of long-term care. The workshop was led by Adelina Comas-Herrera, researcher at the London School of Economics, Sara Ulla, Research Coordinator at Imserso and Álvaro García, researcher at the Matia Foundation. The participants agreed on a common vision for the development of long-term care in Spain, as follows: "All people who need long-term support can develop their life project in the community and improve their quality of life with quality care and quality jobs, and that carers (family members and professionals) can continue to develop their life project." Participants also worked to identify the outcomes and interventions needed to achieve the desired impact at national level and as well as at the local level, with particular attention to the local InCARE pilot which aims to support family carers of people with dementia within an integrated services approach. The Theory of Change map that was created as part of the workshop will be used to inform activities in the InCARE project and to guide local, regional, and national policy discussions on long-term care development in Spain.
Both teams composed of, at IMSERSO: Silvia Oliva (Director of the Center) and María Ramón (Head of the Center Management Section) and the researchers of Matia Institute: Sara Marsillas, Nerea Galdona and Miren Iturburu participated by dynamizing and providing support for the development of a fruitful Theory of Change which will lead the development of the INCARE project in Spain.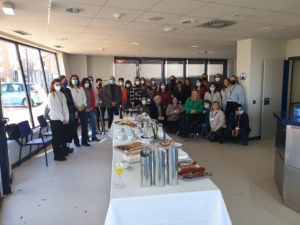 This event was reported in the regional press.