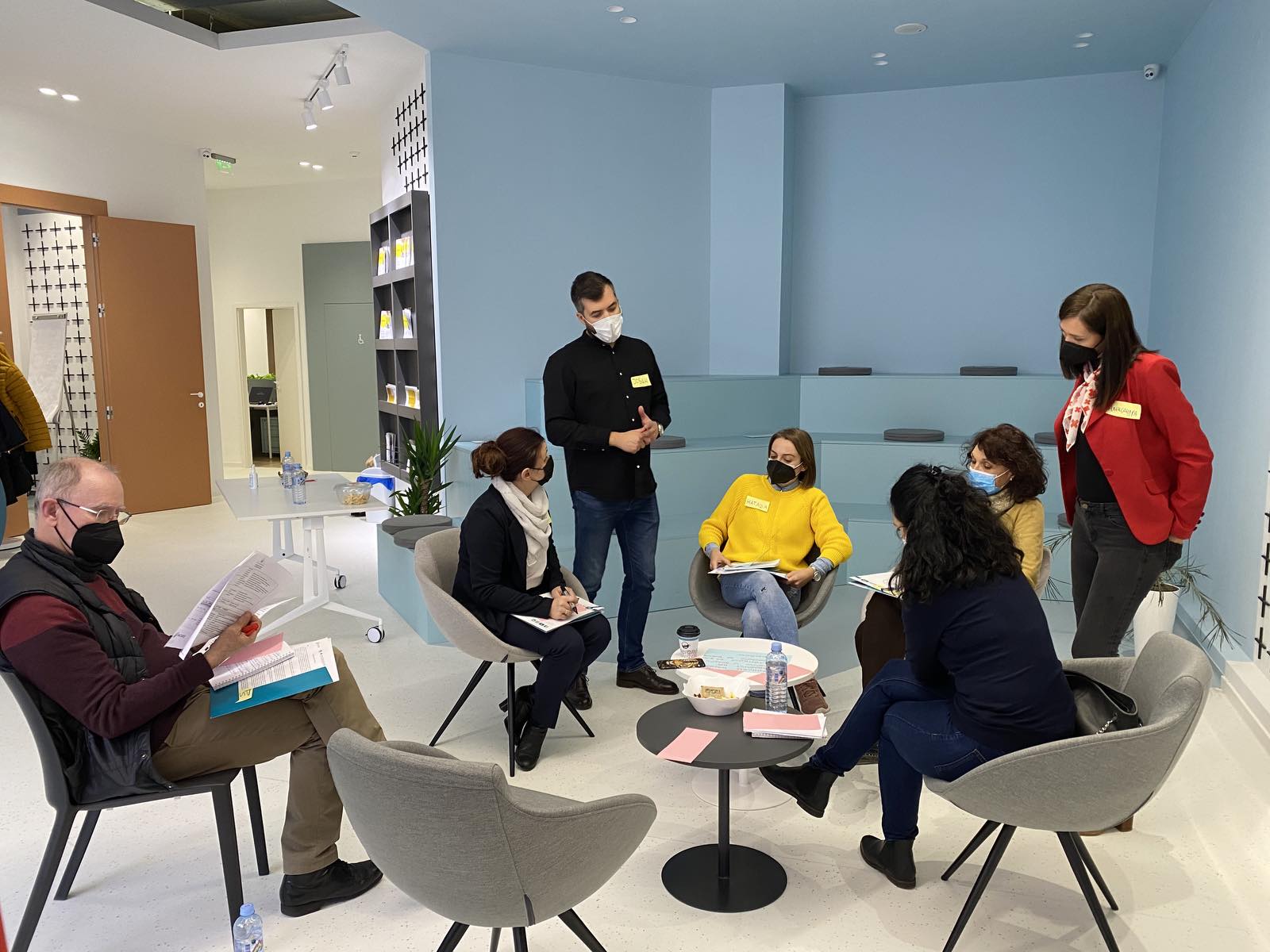 North-Macedonia: First day of the Theory of Change workshop
On 14 December 2021, the InCARE team from the Ministry of Labour and Social Policy and Red Cross of the Republic of North Macedonia ran the first day of the multi-stakeholder Theory of Change workshop focused on elaborating a vision for long-term care development in the country.
The workshop was attended by 23 persons representing national and local authorities, institutions, researchers, non-state providers, carers, and users of long-term care.
The workshop was an excellent opportunity for multi-disciplinary exchange and joint working. The participants were engaged in plenary and break-out session discussions. The main points of at time lively discussions were reflected into the Theory of Change Map, which is yet to be finalised during the second day, scheduled for 24 December in an online format.
A number of issues were raised linked to the availability, affordability, and quality of long-term care services all over the country, including improving the working conditions and the motivation of the carers. Important progress was made over the past couple of years in setting up community-based social services, but there is a long way to go to. Collaboration between the social and healthcare sectors is important and needs to be reinforced.
The majority of participants recognised the potential of the "Emergency button" (the pilot project component) as a supplementary social care service in filling gaps in the delivery of long-term care, while respecting the strict health protection regulation.
The Theory of Change workshop was also used as an opportunity to disseminate information about the project and the ongoing survey.