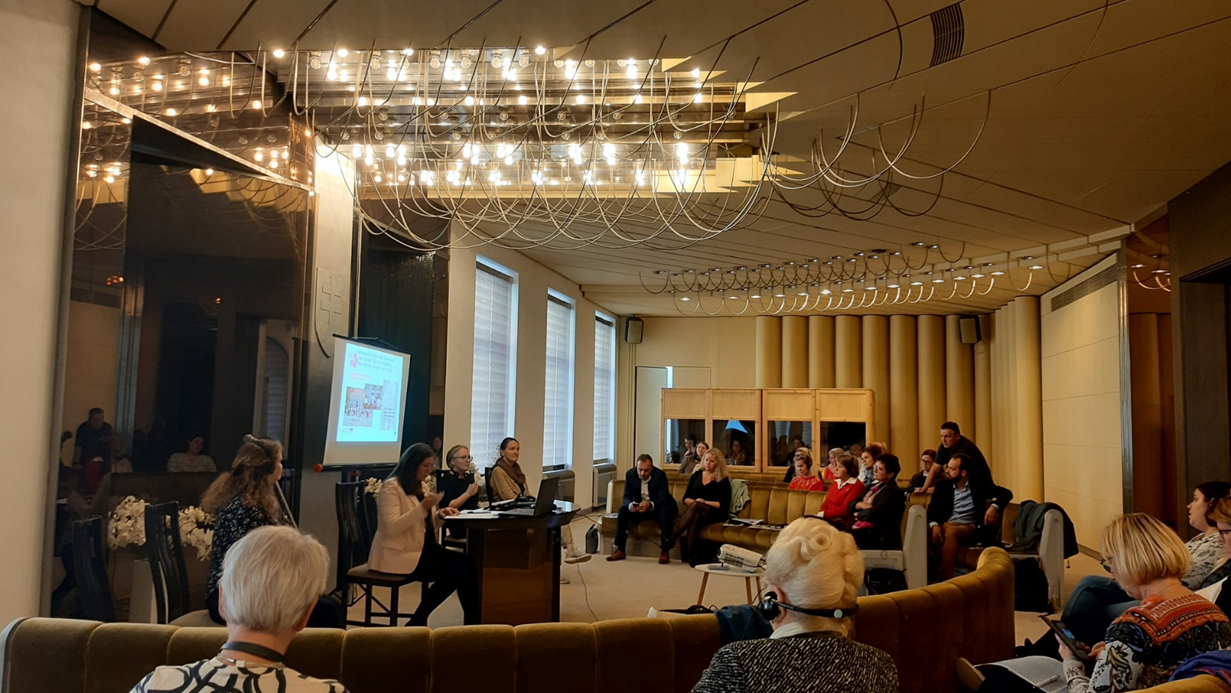 International events on care in the community in Austria
The InCARE Austrian team participated actively in several international conferences last September. On 9th September, the symposium "Care and Equity"  was organised in Vienna by a consortium of a dozen organisations focusing on Caring Communities.  Then on 15th September, the 60th-anniversary conference of EURAG (European Federation of Older Persons) was the occasion of an impressive gathering of around 40 representatives of Older Persons from all over Europe and beyond in the City Town Hall of Graz.
On 22nd  September, Karin Ondas (Chance B) participated as a panel guest in the roundtable event "Generations, Community, Solidarity" in Bratislava, organised by the Interreg project "Co-Age Volunteers". During a session focusing on "Caring communities and age-friendly cities" and "Best practices and challenges of solidarity between generations",  the audience engaged in a lively discussion revolving around caring communities, Covid-19, care homes, and how to foster inclusion of older people in the community. When discussing the various efforts made by the City of Graz to become a dementia-friendly city, we also suggested initiating impulses in that direction in the City of Gleisdorf. This suggestion was met with great interest by a member of the Gleisdorf municipal council who was present at the event (see picture).
The Austrian team's involvement in these various events illustrates InCARE's relevant contribution to the current debates on the future of long-term care systems.