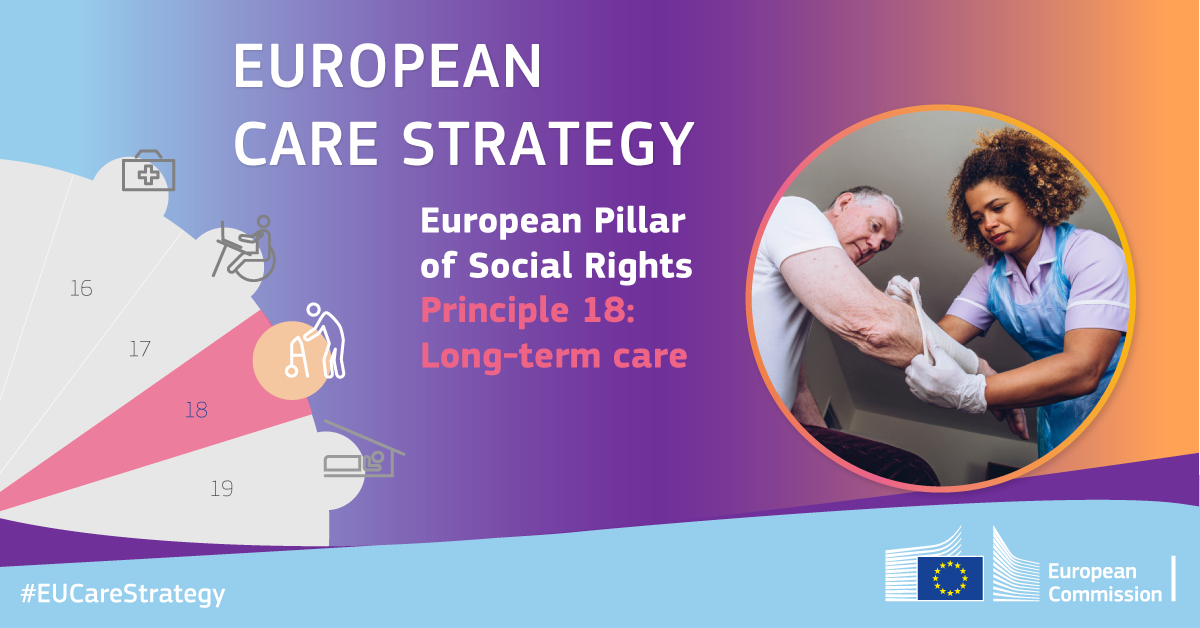 The European Care Strategy: a new agenda to improve the situation for both carers and care receivers
On 7th September, the European Commission launched the long-awaited 'European Care Strategy', reflecting the ambition to ensure better care across the life cycle. As the COVID-19 crisis brought to light the pre-existing challenges faced across the European Union, and their detrimental impact on gender equality, the Care Strategy is a welcome recognition of the importance to prioritise care and caregiving in European social policies and recovery plans.
Earlier this year, the InCARE project contributed to a preparatory call for evidence, offering a series of recommendations that draw on InCARE partners' joint expertise, experiences, activities, and shared vision for the future of long-term care in Europe (see InCare's contribution here). We are pleased to see that the Care Strategy echoes our vision, putting an emphasis on integrated person-centered care, building on support to informal carers, enhanced skills, and renewed governance.
The Care Strategy also points out the potential impact of the InCARE project as a driver of social innovation beyond the three geographical areas involved in the ongoing pilots. Noting that InCARE is one of the seven projects funded to design and test innovative ways to address long-term care challenges, that "if successful, can later be up-scaled using EU structural funding", the European Commission already invites the partnership to reflect on the exploitation of the results.
The 'European Care Strategy' sets a vision and an agenda to improve the situation for both carers and care receivers. It calls on member states to boost access to quality, affordable and accessible care services while improving working conditions and work-life balance of carers.
This Commission initiative takes the form of a Communication – reflecting the intent of the Commission, including guidelines for the Commission's own work and for Member States – and a proposal for a Council Recommendation on long-term care, to be adopted in December this year. By agreeing on this Recommendation, member states will commit to:
strengthen social protection for long-term care
improve the adequacy, availability, and accessibility of long-term care services
ensure that high-quality criteria and standards are established and applied to all long-term care settings
address skills needs and worker shortages in long-term care
identify and support informal carers
set out principles of sound policy governance and sustainable financing.
By offering a renewed agenda based on a holistic approach and consistent support, the EU Care Strategy provides a valuable blueprint to boost upward convergence towards shared goals on long-term care.