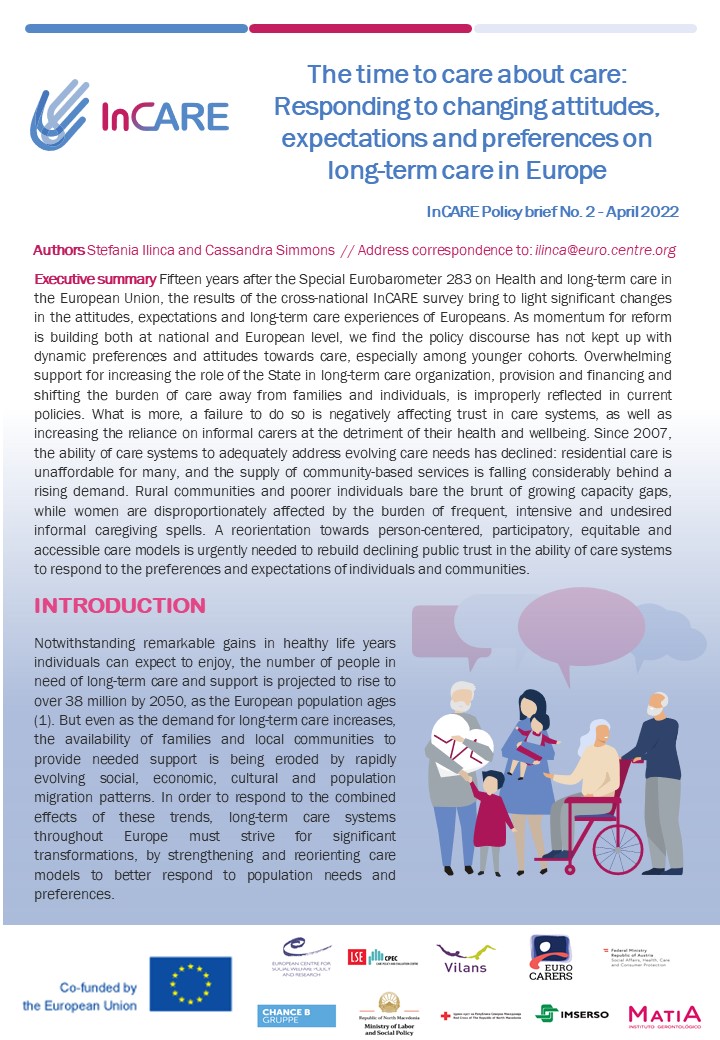 InCARE Policy Brief No.2 – The time to care about care!
InCARE has launched its second policy brief – Time to care about care! Responding to changing attitudes, expectations and preferences on long-term care in Europe.
Based on a comparison of the results of Special Eurobarometer 283 on Health and long-term care in the European Union (2007) and the data collected by the cross-national InCARE survey (2021), we identify significant changes in the attitudes, expectations and long-term care experiences of Europeans. As momentum for reform is building both at national and European level, we highlight the areas in which the policy discourse has failed to kept up with dynamic preferences and attitudes towards care and formulate 9 key recommendations for long-term care policy and reform across Europe.
You can read more about our results here!