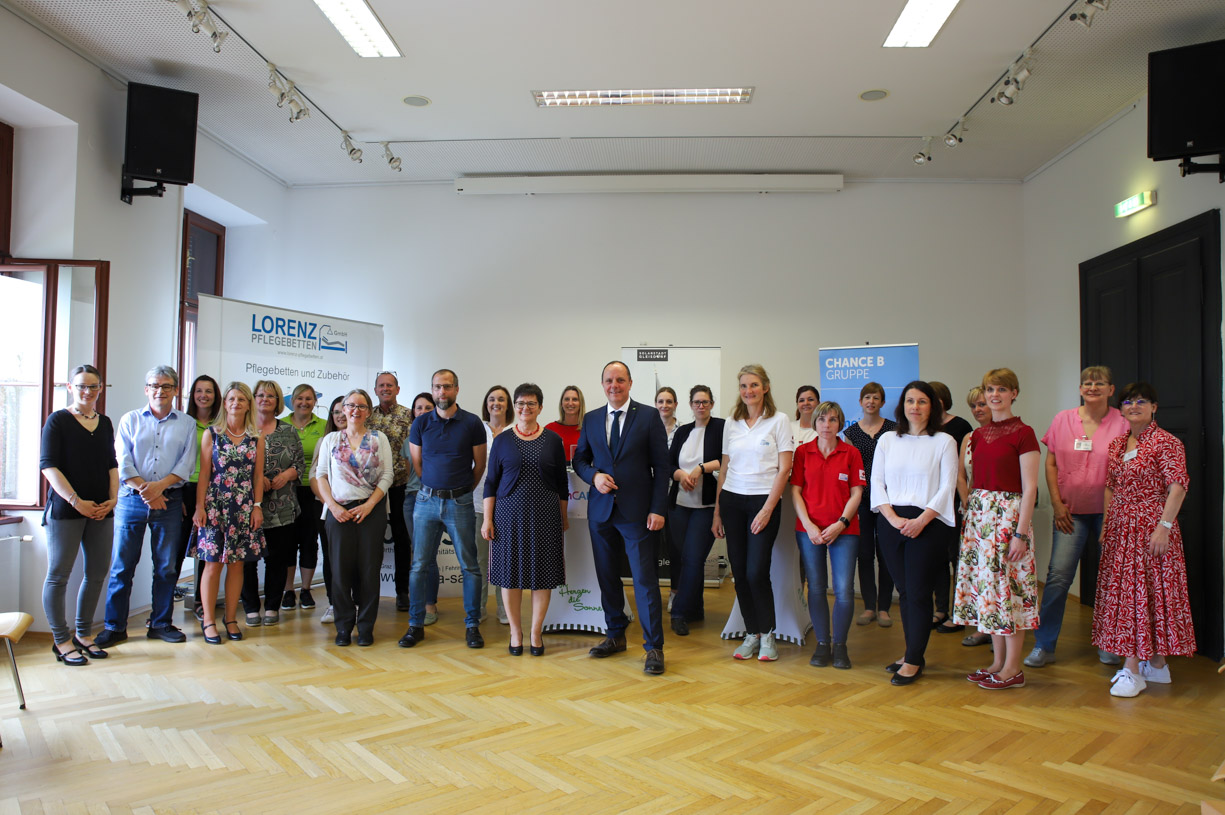 Strengthening the local networks for counselling and support in the field of long-term care in Styria
On 12th May 2022, International Nurses Day, a networking and information event was held in Gleisdorf, Styria. With the support of the InCARE team, the City of Gleisdorf invited the public to an afternoon of information on the locally available long-term care counselling and support services.
Representatives of a dozen organisations, several experts in the field and two local companies specialized in auxiliary devices came together to provide information on services in the region. One of the moderated talks focused on dementia, one on counselling, and the third one on auxiliary devices. All organisations had the opportunity to briefly present their activities.
The InCARE team supported the City of Gleisdorf by inviting stakeholders, helping to structure the event, and moderating the discussion. The aim was to reach out to the general public – and more specifically, persons affected by long-term care issues. The attendance was lower than expected. However, participants were impressed by the variety of support offered. The secondary aim – to support better networking between the organisations – was fully reached for its part: many representatives mentioned that this was the first time that they met face to face. Some said that up to now, they had not even been aware of some of the services available.
The City Council observes that after the prolonged Covid restrictions, elderly people are harder to reach than ever – even when it comes to long-established features like cost-free holiday promotions or jubilee celebrations. Reflecting on the event, the partners involved agreed to give it a second try in the coming year, focusing on how to break the barriers preventing people's participation.
The local InCARE implementation team received positive feedback for initiating and supporting this event.  We believe that by now, the InCARE project team of Chance B is acknowledged as a resource for supporting the development of community-based long-term care services in the region.