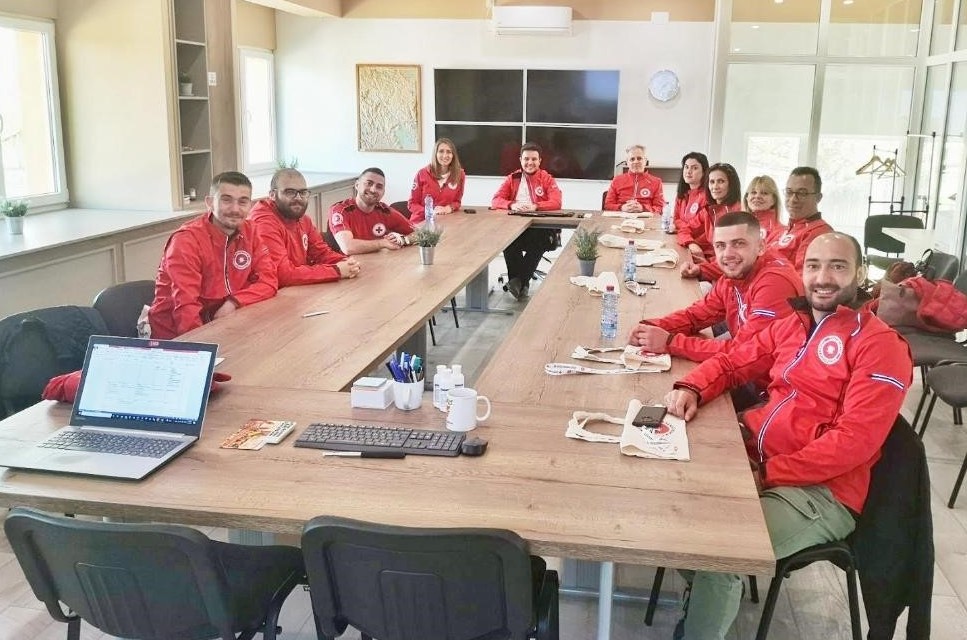 Start of the pilot in North Macedonia with a series of training sessions for staff and informal carers
In September, the Red Cross started implementing the North Macedonian pilot, focusing on the integration of an Emergency Button Service within its home care package.
The operational team got prepared by attending a series of dedicated training sessions between April and June this year, covering notably First Aid,  the Emergency Button service, the relevant Standard Operational Procedures,  the installation of the Emergency Button devices, the use of the Emergency Button software, as well as psycho-social support and communication skills.
Additionally,  the operational team will undergo six trainings conducted by medical experts in the following 11 months, focusing on appropriate methods in the case of specific medical conditions. During this period, a medical expert will be available daily for advice.
Besides, a training has been provided to fifteen informal carers of elderly people and people with disabilities before the summer. Fourteen of the participants received a certificate and a chance to work for the Home Help service for elderly people and people with disabilities. Three additional sessions will be conducted with the aim to certify sixty informal carers.