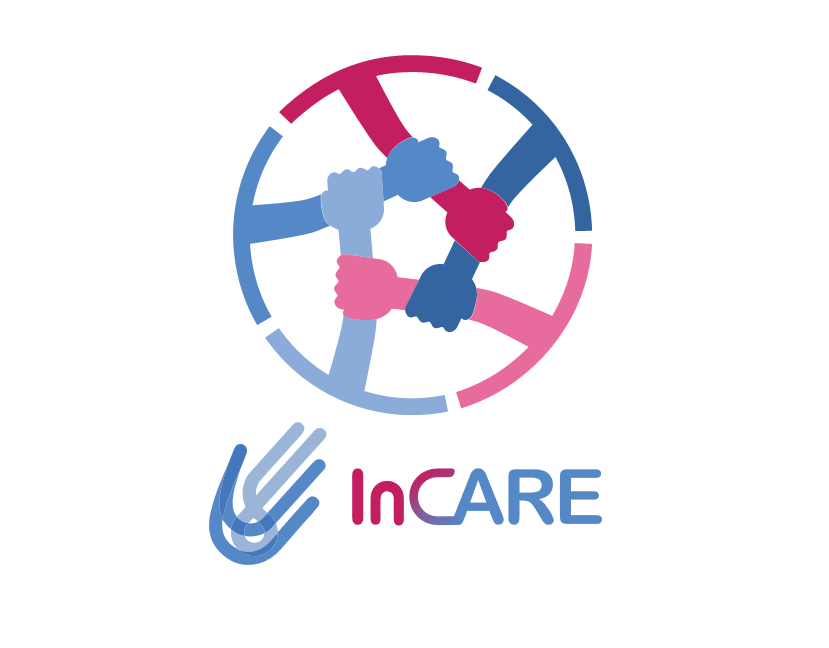 How to involve local communities and informal carers in long-term care service design? Horizontal learning session
On February 3rd 2022, Vilans organized a special train-the-trainer meeting on community and user involvement strategies for long-term care providers. In this session, representatives from InCARE national partners closely involved with the implementation of social innovation pilots had the opportunity to discuss their activities and challenges with three Dutch experts: Ludo Glimmerveen (PhD), Barbara Groot (PhD) and Yvonne de Jong, Senior advisor at Vilans.
The horizontal learning session started with a short presentation by Ludo Glimmerveen on citizen participation and the issues it can present, followed by group discussions and a carrousel for one-to-one exchanges between the Dutch experts and the national InCARE pilot teams.
The group summarized the lessons learned through their experiences and the take-home messages from the horizontal learning session in 10 + 1 golden rules on community and user involvement in long-term care:
1. Be very honest and do not create false expectations.
2. Think about how the group/individuals you want to involve can benefit from participating.
3. In the face of challenges, look for the opportunities – e.g. despite its many detrimental effects the COVID-19 pandemic opened up new spaces for engagement and interaction, like online and blended approaches to meetings and events.
4. Reach out to those who might have difficulties to speak up.
5. Create a network based on trust and mutual knowledge in which all parties have common goals and win.
6. Remain aware of the tensions, expectations and ambiguities, see participation as an ongoing process.
7. Before you start, think about who is to participate and what purpose it should serve. And be clear about it to everyone involved.
8. Always think about how you could diversify your network and opinions represented in it.
9. You can never get a good representation of all perspectives, because every person and situation is different. But you should give it your best try!
10. Seek common goals
11. Get as much help as you can – Try to identify and reach individuals that act as multipliers within the community and follow their advice