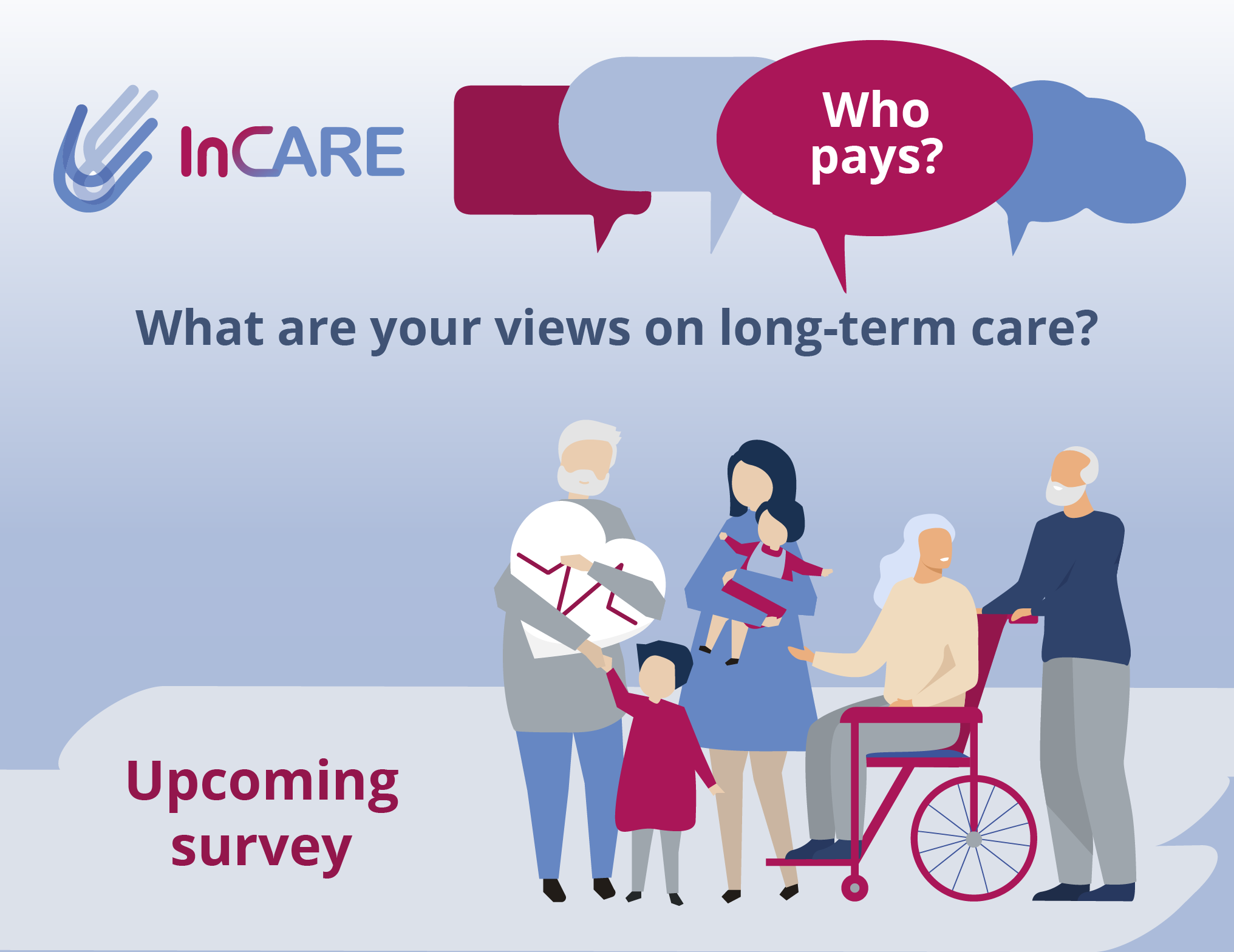 Coming soon: survey on long-term care
The InCARE team will soon launch an online survey on attitudes, experiences and expectations on long-term care. The aim of the survey is to understand how people view care for older people and how they assess long-term care systems, in order to design better support systems for older people with care needs, their families and communities.
Findings from our study will be used to inform the InCARE project pilots, but also to raise awareness of the challenges faced by older people with care needs and their families, and to advocate for policies that can support them.
More information will follow, and we hope for your support in disseminating the survey to ensure as many people as possible are given the opportunity to express their views and are given a voice in the on-going policy-debate.