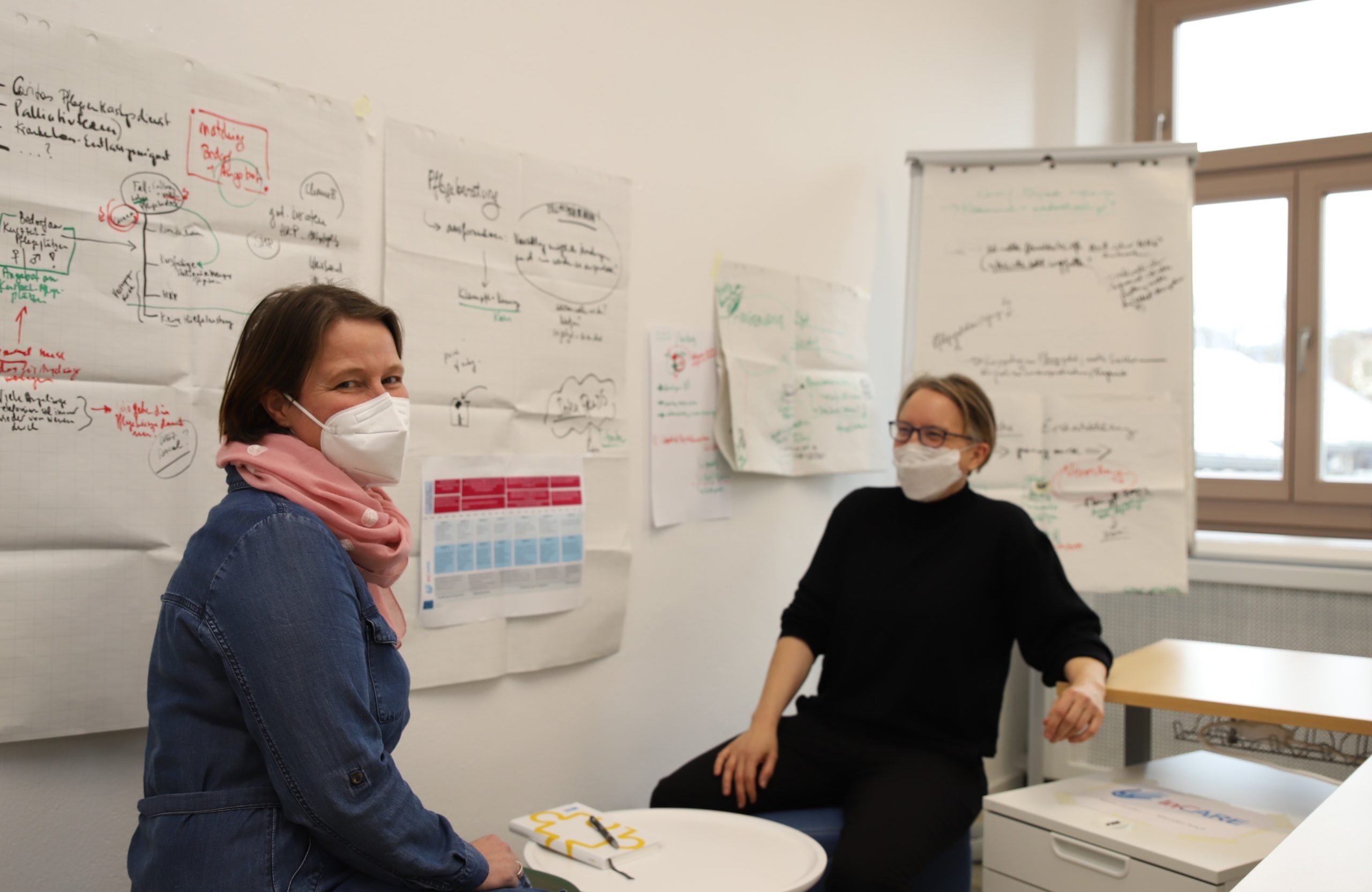 News from the start of the Austrian pilot
The implementation of the pilot project in Styria started in November 2021, with the launch of different and mutually reinforcing strands of activities.
Strengthening of the implementing partner's capacities
From November on, Monika Köck , a primary nurse involved in home-based care offered by Chance B, joined the Austrian pilot implementation team, providing a practical link between the mobile care unit and InCARE project. Karin Ondas, the Chance B team member in charge of InCARE, applied for an international training for caring community initiatives (http://www.sorgenetz.at/ilcc/) and was selected as one of 15 participants. The training course started in January 2022 and will last until June 2023.
Events
The project kick-off included several events, some of them being organised online in order to adapt to the current situation with regard to Covid-19.
Luckily, it was possible to hold a network meeting face to face at the beginning of November:  it consisted of a successful session dedicated to strengthening the links between care and counselling services in the different organisational departments within Chance B.  Then, thanks to various (online) exchanges with a broad range of relevant actors and communities (including among others a national dementia network, regional counselling structures, care users, and informal carers …) the team learned more about existing organisations and initiatives and discussed possibilities for intensifying network activities and knowledge transfer. Furthermore, the first round of InCARE training activities for professional carers, which will take place in March 2022, was already announced.
In parallel to organising these exchange meetings, the team worked on improving their skills in online group meeting moderation, in order to be able to offer support in circumstances where there was reluctance to organise and facilitate such meetings – e.g., for networking activities, or regular sessions for informal carers.
Complementarity funding
Last, but not least: from November 2021 on, the implementation phase of the Austrian pilot project is being co-funded by Fonds Gesundes Österreich.
"Exchange on the general project level is both fruitful and inspiring; most notably, the support given by our lead partner Eurocentre. We are looking forward to contributing further both to local improvements, and to the general debate on reforming LTC in Austria" says Karin Ondas.